How to increase admission in college using a digital marketing campaign?
BY  SREERESH K |  JANUARY 24.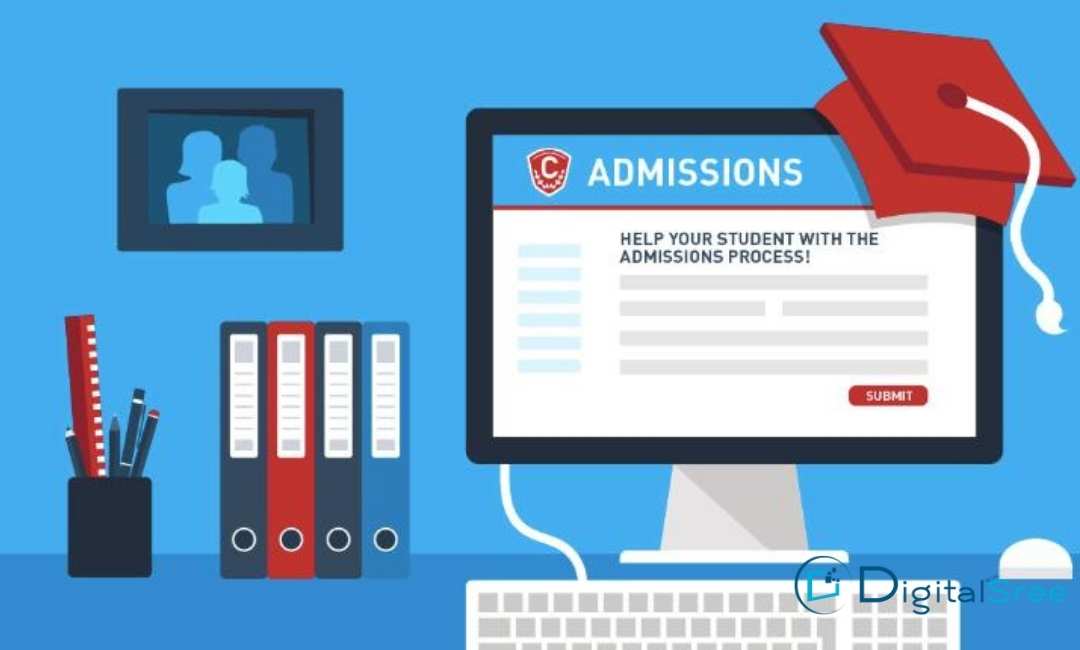 Are you excited to know how to increase admissions in college?
Are  you  searching  for  the  right admission strategy  for  colleges?
Then  this  is  a  profoundly  beneficial strategy for you.  We  can  help  you  to  encounter  that  early..!
College  admissions  season  is  already  started  a  few  months.
To  boost  students enrollment,  colleges  are constantly coming up with new methods. Now marketing has become a mandatory element  for  every  educational  institution.
Thus, increasing the marketing plan for college admissions using digital marketing is the current trending criteria for almost every college.
The fact is that students and their concerned parents cannot travel here and there to collect all the college data to choose and make decisions.
How  to  increase  admissions in college?
For that, you'll search on the internet to find all the relevant information.
First of all, the initial method of preparing for admission is to search for the college that offers you the most suitable program.
This is the reason the role of digital marketing is very very crucial for reaching a marketing strategy to attract students across the globe.
As you know, everyone is using digital marketing aid to stay ahead of the competition, and in this field of education, it  is  now  required  to  connect with the public as well, as  the  best  tool  for  this  purpose  is  the  social  network.
Now  let's  have  a  brief  knowledge  about ;
How to increase admission in college?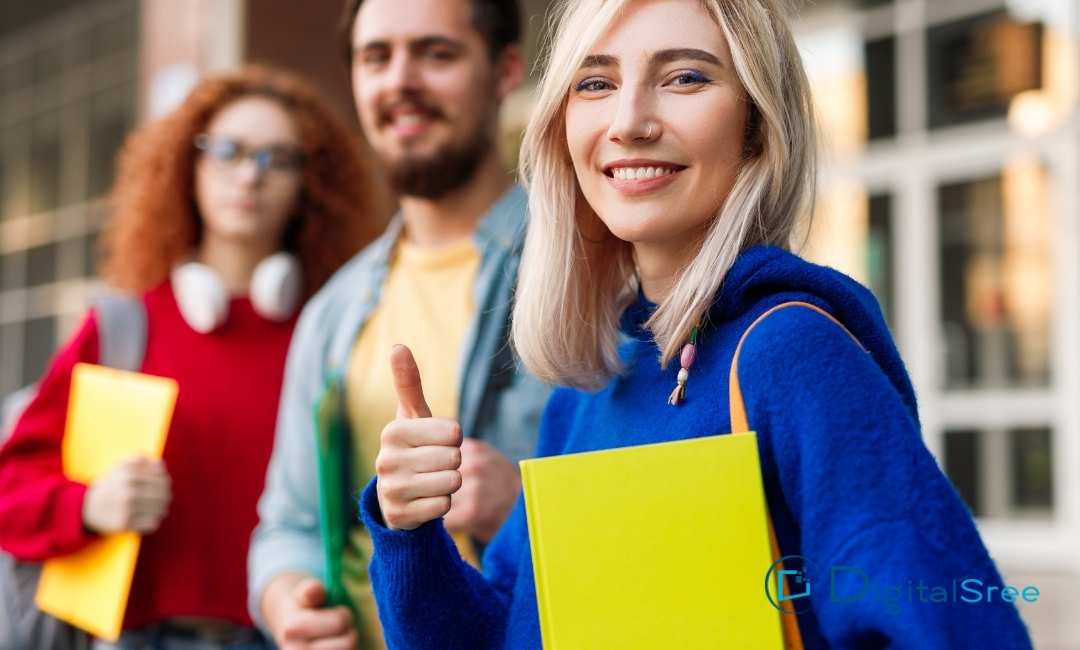 The  education  sector  is  booming  all around the world for these admission processes, and it requires hard work, determination, and often the help of online admission procedures.
Nowadays, strategies for marketing to attract students in college  focus on  online channels, including email, social media, and  even  search.
If you're interested in ways to increase the number of students attending your school, continue going.
Following these methods that  you have followed,  you will be able to rest assured that your organization has made it into the social media  online  world  and  has  reached  your  intended  public.
These  strategies  will  assist  you  to  build a massive recognition  of   your  brand.
➥ Facebook Ads
Facebook Ads are very much effective and  creative  ways to  increase  college enrollment  in  reachin g a particular area of  the  population  around  the  globe.
The  audience  you  are  targeting  can  be near or far depending  upon the specific targeting city. It could also include the specific gender, age group, or even a particular nation.
Anyway,  the  presence  of social media is an important marketing plan for college admissions in every educational institution.
➥ E-mail Marketing
There are varieties of ways to collect information about your target audience.
Once you get it, you can make different newsletters and admission information, the latest blog, or any other details about the school.
The  content  must be written in a way that readers will be able to respond  to call-to-action
➥ Placements & Alumni stories
They are interested all the time in the placement news.  Today  students  search for  excellent  packages.
So by, showing the results of college enrollment management best practices with recent year's placements can help the students  realize  what  goes  on.
Information about job opportunities can be a useful method to draw admission strategy for colleges.
➥ Inbound marketing
Inbound marketing is about making and sharing content across the globe. Through the creation of content specifically created to attract your ideal customers.
This  type  of  marketing  mostly  focuses on the creation of high-quality content that draws attention to the company's brand and  college  admissions  presentation ideas.
➥ Career guidance webinars
Sometimes,  students search for different  opportunities  all over the internet that they are unsure of which one to pick. Thus, colleges  can organize  webinars  on  career counseling,  and  this is  the best  way  to increase  admission  in  college.
This  can  also  aid  in generating leads since  students  interested  in  the  topic  are likely to sign to attend the webinar. This leaves a positive feeling among students who  begin  to  trust  the  company.
Through webinars,  the  soft  marketing of your  institute could  yield  positive  results for  the  admission  strategy  for  colleges.
➥ Increase  visibility  on  search engine
If your  institution  is  a  digital entity, then it's essential to be visible.
With Search Engine Optimization (SEO), it is possible to be the only one to appear in Google rankings for the best career marketing strategy to attract students.
SEO  ha s been  extremely  efficient  when  it comes  to  finding  leads  and  tracking  them  via  search  engines.
A properly optimized website can aid ways to increase college admissions, keeping students and parents entertained and decreasing  your  website's  percentages of bounces.
➥ Quick replies
Your  brand  should  shine  in  any  crowd,  and  to  achieve  this.
So, if any student has a question, you should provide them with the answer on time.
Responding  promptly  should  be  the primary  goal  of  digital  marketing  for educational  institutions.
Students  are  faced  with  a  variety  of questions, and time gets a little short in these cases. So, addressing them quickly and turning them into students will be beneficial to your institution.
Marketing plan for college admissions
To effectively  draw  new  ways  to increase college admissions,  it's essential  to  begin by  identifying  prospective  students.
These  students  are  interested  in  your institution's  program  and  are  at  a particular  degree  of  the  funnel.
It is very crucial to know about how to increase admission in college,  the purpose of the search,  and the need of the student.
Okay
then, for college admissions, let's see what are the methods.
Attract students by displaying videos
Writing  blogs and  other  content  remains relevant in the field of digital marketing. Colleges use numerous ways to engage and interact with the students.
Blogs  and  live  videos are  excellent options to accomplish this  marketing  plan for  college  admission.
This  lets  viewers  instantly interact  with the latest happenings. Mich higher education institutions have already uploaded different content on youtube and other social media platforms.
Based on the marketing chart recent study says that students trust the word of mouth more than people when it comes to researching products for sale.
The  recent study also reveals that students are  who  trust  honest  and  authentic opinions from those they admire and look up to.
Nowadays, there are many influential people in a variety of fields  for  the  marketing  strategy  to  attract  students.
Higher education institutions need to maintain connections with alumni and attempt to follow their path following graduation.
Maintaining  close  relationships with influential people is a  great  way  to  draw  their   followers  towards  the  colleges.
They  can organize with  influential people where  they  can talk about  experiences  to the  crowd  and  address  their  questions.
As of the year 2021, 80 per cent of the time spent on websites is by desktop users, while the figure is 50 per cent is mobile users. 
That's less than half of the people who will be browsing your site on mobile devices.
A simple to navigate and mobile-friendly site is important not only  for the  user  however  but  as  well  for  search engines too.
Highly informative and useful content
When  you  create  content,  remember  it should not lose sight of the audience. That is the marketing strategy to attract students  because  they  are  trying  to  be able  to  reach  them.
The content should be focused on the reader and offer insightful details, tips, information,  and   others.
That is  why you must take into consideration what the student needs to know, rather than what the institution is looking  to  impart  to  students.
Marketing strategy to attract students-school/college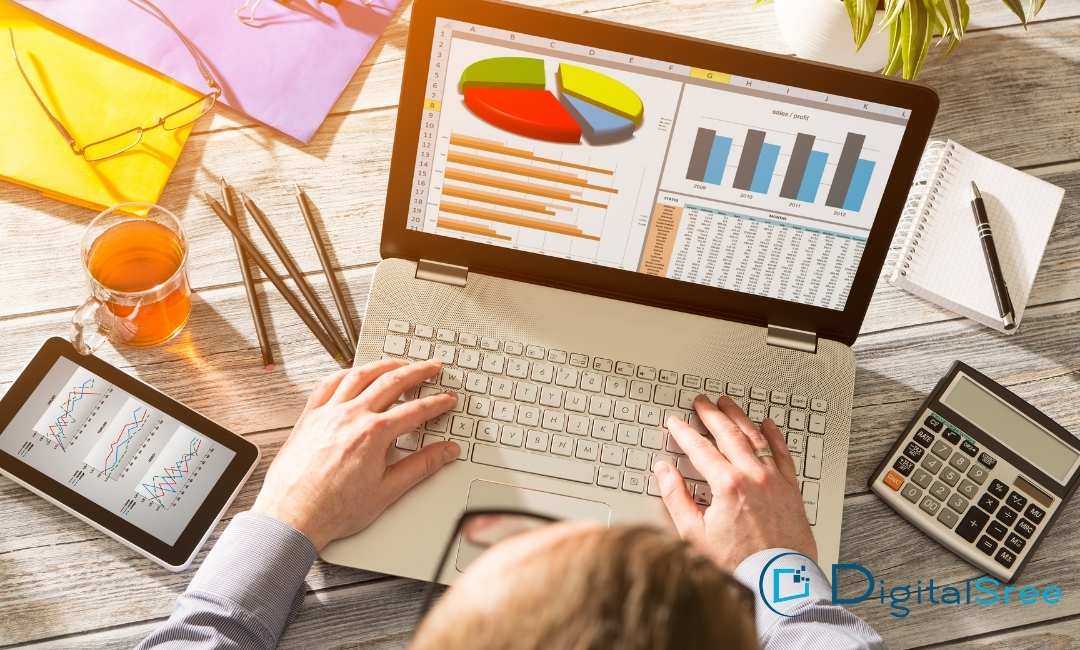 Today,  everybody  begins  their  day  using social media, isn't  it?  and  this  can  affect viewers to a large degree.
Choose the apt social media platforms that you want to use by students and their parents.  Before that, You must be aware of the expectations of the target ways to increase the college admissions audience too.
Social media is an awful way to draw the attention of parents and  students  nowadays. A social media analysis will help you  to  find  that  competition  specifically will assist users.
So that,  you can Compare your social performance against those of your competition. You can easily look for gaps in your personal Social  Media  Marketing Strategy.
● First of all, find a social media channel that your intended audience is using, then you can create smart and effective content to meet  the  audience's  expectations.
● Create a social network online.  It's an instant source for parents and students in your school.
● Plan a marketing strategy to attract students and keep them entertained by engaging them in a conversation, by uploading new videos, upcoming events, and photos from events and functions.
● Utilize social media platforms as a method to increase traffic to your school or college's website.
LinkedIn is an excellent platform to accomplish this. It's not only LinkedIn but also across other platforms that your users will likely utilize, Such as Facebook aid in finding the same audience  and  allow  you to  make  ads  targeted to people who live  in  a  particular  location.
Utilizing social media may boost the chance of student enrollment  in education at an earlier time  frame  and increase in amount.
Create lead generation & nurture for your institution
Create  strategies  that  encourage  your customers to get in touch  with  you  and give  them  wonderful customer  service.
Lead  nurturing is effectively engaging the target  audience by providing relevant information and giving them the assistance they require at the end ensuring their enthusiasm and excitement throughout how to increase admission in the college process.
➥ Let's look at ways to make lead:
● Find out who the target audience is.
●Create and market valuable content that is gated to create leads.
● Support and chat live.
● Use newsletters via email to establish relations with customers.
● Make the most of social media platforms to interact and communicate with your viewers.
➥ Effective methods of lead nurturing include:
● Utilize specific content
●Utilizing multiple platforms such as Facebook, Twitter, Instagram, LinkedIn, etc., is not limited to anyone.
● Utilize  mixed  content  to  focus  on multiple points of contact.
●Regular follow-up to keep the customer-like students and parents entertained and engaged until they are willing to pay for admission.
●Get your customer Relationship Management team and marketing team to boost lead generation and nurture to improve conversion.
How do you use SEO to enhance your educational institutions?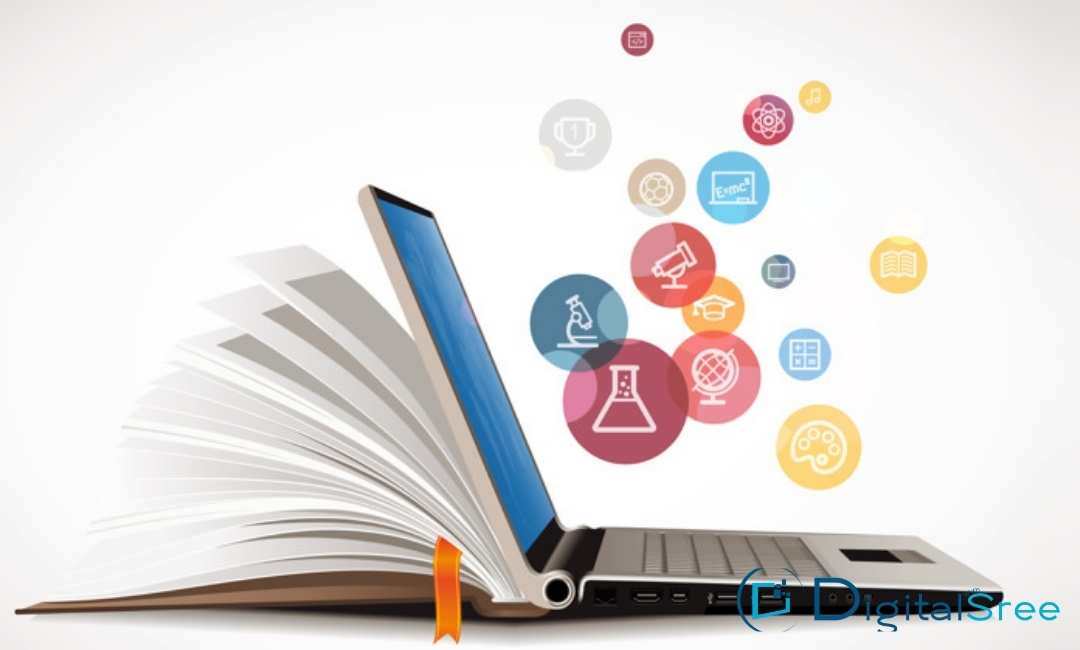 Be  aware of  your  intended  parents and students as they search  for  information on  the  internet.
SEO, Search Engine Optimization,  It's the practice  of  increasing  the  quality  and quantity of traffic coming to your website  or  page  by  using search  results.
Seo is a vital component in digital marketing.  It is essential to boost your website's visibility to a greater level and help you stay ahead of all your competition. It improves website visibility and user traffic, the conversion rate, and ROI.
Let's  look  at  how  your  college/school can boost enrollment in  education by using this.
What you get:
● Unlimited  free  traffic  to  the  website  or  page
● Improve  the  visibility  of  a  website/page
● The  growth  in  brand  recognition
● Your  content  will  reach  your  targeted  audience  using  Google  or  other  search  engines.
● This  will  allow  you  to  engage viewers  and  create  a  connection with  them. And also, this  will  eventually  lead  them  to take a  step of  registering.
What  do  I  need  to  b e sure  to  do when doing  SEO:
● The  website's  design  should  be  oriented towards the customer, which means the parents and the students for admission  strategy  for  colleges.  
● Content should be entertaining and instructive through the specifics of the procedure.
● The page should be keyword-focused and have relevant titles and descriptions, headlines, and other content.
● The most helpful description should be included.
● Use targeted keywords so that parents can easily locate your school or college's website when they search for a specific keyword.
These tips above will assist you how to increase admission in college to rank higher in search results and will also boost the number  of  visitors  to  your  school  or  college's  website.
Build  brand awareness for your institution among the right audience  and  encourage  them  to  take  the  first  step to gain an  interest  in  your  institution.
Digital marketing  can  make  a  big difference  in  the  future.
A  digital marketing  Agency for college Admissions is marketing  using  various  social  and  digital  media  channels.
To  grow  a  company's  brand  and expansion,  Digital  Marketing  for  colleges  is  essential.
For  a  college  to  become  popular  with students,  the  Digital  Marketer  will  build the  brand's  image  on  social  media platforms  and  then  market  the  courses  offered  by  the  college  on  various  platforms  on  the  web.
Digital Marketing for educational institutions colleges enables to reach out to an extensive variety of students. It provides information to students and reaches the right group of students.
In  your  admission  strategy  for  colleges. Social  media  and  digital  marketing  are major  instruments  in  the  present. It influences the student's choice by creating an image of the  future  in  their  mind.
Students  generally  prefer  digital marketing and social media platforms  to  investigate  various  institutions  before enrolling.
Actions  by  the  students  and  parents  lead to the speedy conversion  of  the  final student.
Conversion means that you can accept admission, note the steps before admittance is the best ways to increase college admission.
Create  user's  experience  as  a  pleasant and smooth experience. After being impressed by your services, they recommend  your  services  to  other  users. Make  sure  you  provide  a  great  offline as well  as  online  user  experience.
Digital  agencies  are  available  that  take  care  of marketing  plans  for  college  admission. The  main  aim  of  these agencies  is  in which areas  the parents/students  have  difficulty  with  or have  to  drop  their  entry  program.
They  will  find  the problem, address it,  and  then  make  the  necessary  changes  to accelerate  the  process  of  conversion.
Let's  grow  enrollments  together  and create  your  institution  by  a s mall  effort for  your  big  success!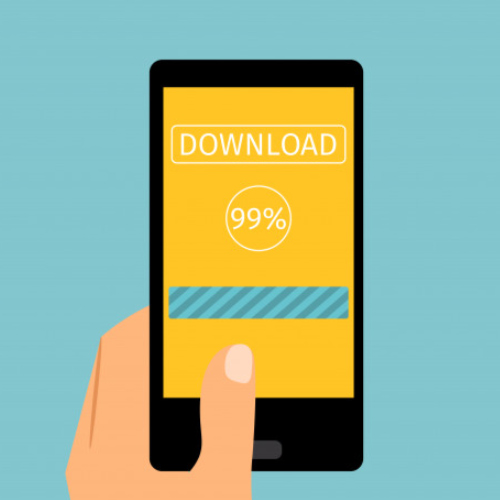 HOW CAN BUSINESSESS BENEFIT FROM USING ANALYTICS ON THEIR WEBSITE? TOP 10 BENEFITSBy  SREERESH|  Date  :  13-FEBRUARY-2023    Home > Blog > How can businesses benefit from using analytics on their websiteIn order to build a strategy or improve operations,...