Abo vs Cbo in Facebook Ads – budget optimization explained
BY  SREERESH.K  |  JULY 18.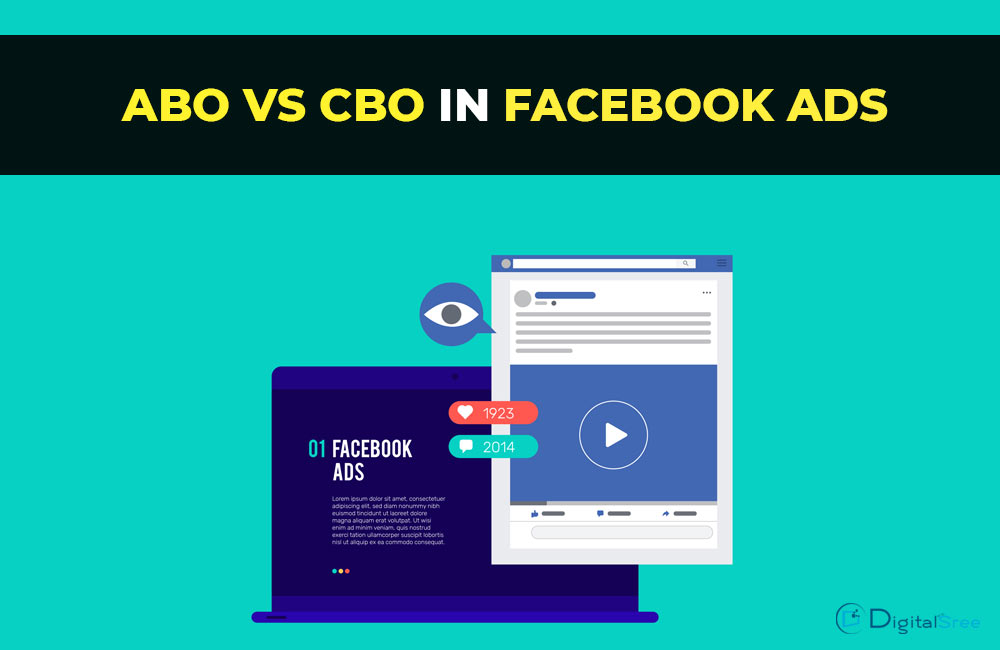 This most important topic is completely based on Facebook Ads, which directly falls under PPC Ads ( Pay-Per-Click ads).
So, if you are primarily focused on Facebook ads, you have a complete understanding of Abo Facebook ads and Cbo ads.
By reading this blog, you will get a crisp and clear idea of both the ad set budget optimization and campaign budget optimization that are now considered as the latest updates on digital marketing.
Before we dig in abo v/s cbo in Facebook ad, allow me to start with The Facebook ads in general.
Most business owners who focus on online marketing to lure in the majority of web users surely opt for Facebook ads, as Facebook stands as a strong pillar that makes around 60 billion just from advertising.
Let's explore further on how businesses use social media to connect with customers.
As I mentioned above, Facebook features advertisements for businesses aiming to get more clicks and conversions through the social media platform.
Facebook has more than 2.50 billion effective users monthly, which easily makes Facebook the most popular and most used social media platform.
Facebook attracted many online businesses to invest in Facebook for advertisements.
Which is a fantastic choice, by the way.
And if the ads are attractive and interesting enough, then people will read it.
Howard Gossage once said;
"Nobody reads ads. People read what interests them. Sometimes its an ad."
So several business owners saw Facebook as a platform filled with opportunities that can make their sales and brand value go through the roof.
How to advertise on Facebook?
You can promote every nuke and corner of your post and pages on Facebook.
Advertising on Facebook can be done using the following steps –
➥The first and foremost thing is choosing your Objective – App installs, Traffic, Lead Generations, Messages, Engagements and video views are the list of objectives that you can choose from.
➥Next is Selecting your audience – Core audience, Custom audience and Lookalike audience are the types you can select from.
➥Ad placements – Decide on where to project your ads, depending on the kind of audience that you are targeting.
➥Budget Optimization – Setting your ad budget according to your convenience. I will explain that as you read further.
➥Decide on the kinds of ad you are planning on – you can choose from several options like Photo, Video, Stories, Carousel, Messenger, Slideshow, Collections and Playables.
➥Ad auctions – Determines when and where to show your ad based on the bidding amount and targeted audience.
➥Facebook ads manager – This shows you the analytical data for your ads displayed. This way, you can be sure of the performance of your Ad Set.
That's how you do it. Also check out how to write facebook ad copy.
Let me take you further into the topic.
What are Abo Facebook ads? – Introduction to Abo vs Cbo in Facebook Ads.
Abo means Ad set budget optimization, which is the method of spending the daily budget on a certain ad set each day.
Ad set budget optimization lets you place a daily budget or a lifetime budget for each and every ad set.
It is also possible for you to spend Ad set budget on audience characteristics like solely focused on male users, female users, user interests or user locations.
So supposedly, for example, you can set 100 rs for males, 100 rs for females, 100 rs for certain age groups and so on. In general, budget optimization can be customized according to your preferences.
As you can see, I have used the term Ad set a lot of times, So let me tell you what is an ad set.
Facebook AdSense dashboard is branched into three –
➱ Campaigns
➱ Ad set
➱ Ads
Ad set is a group or set of advertisements from which a particular ad is decided on where, when and how to be displayed.
So as you create an Ad set, the choices or settings that you preferably make on it are instinctively applied to each and every ad within it.
★What are cbo ads?
CBO is the acronym for Campaign Budget Optimisation, which sets a budget for the whole campaign rather than setting individual budgets for each ad set.
So by commissioning campaign budget optimization best practices, Facebook can effectively control budget optimization across ad sets.
Facebook cbo strategy had rolled out in early 2017, which was pretty limited and focused on few advertisers.
But years later, Facebook started implementing CBO as the basic form of advertising.
As I mentioned earlier, this method gives Facebook more control over budget optimization as the budget is set on the Campaign level rather than the ad set level.
Facebook claims that the cbo campaign is the most efficient method to get the best result.
Let us dive further deep into cbo marketing.
For example, if you are planning to spend 500 rs for five ad set in Ad set budget optimization, then in case of campaign budget optimization, you will have to set the budget of 2500 rs at the campaign level, which is 500rs for each five ad set.
Facebook is more confident about its algorithm than the user's mindset. Facebook's algorithm then decides on which ad set gets what budget.
As you read about cbo campaign, never think that this is completely automated, where Facebook thinks that evenly distributing Ad set budget can make an advertiser's job pretty easy.
An evenly budget distribution can result in maximized returns from the least or underperforming ads.
So, Facebook will not evenly distribute the ad set budget.
abo vs cbo in Facebook ads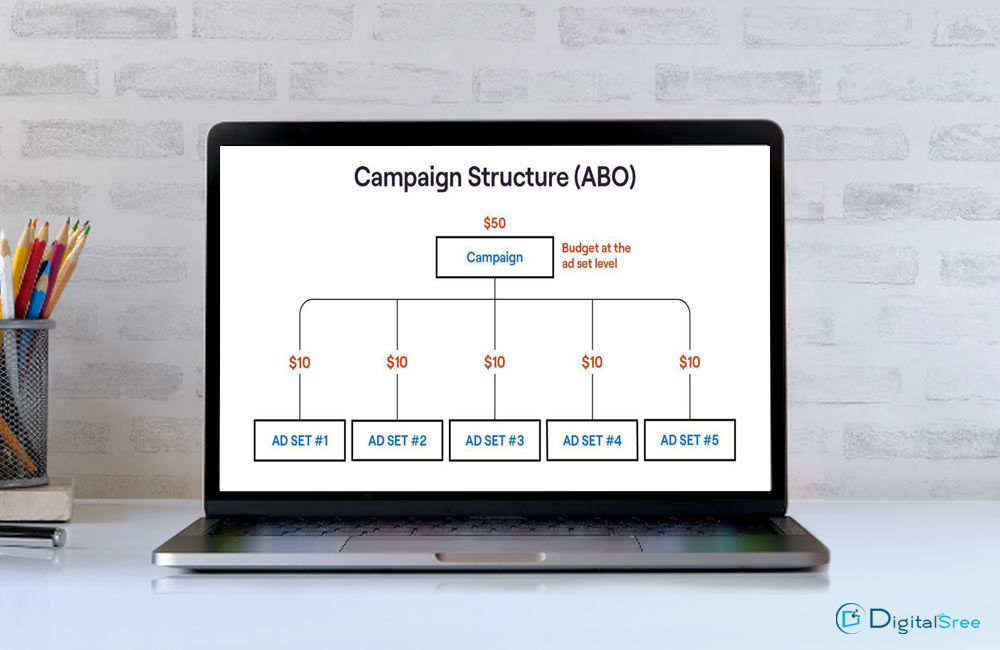 ★ Is CBO or ABO the most preferred method in Facebook ads?
Abo v/s cbo in Facebook ad is one relevant query that I have often come across.
The answer to that question is that advertisers prefer both, but according to Facebook, the whole advertising will be implemented with CBO in the near future.
★ When to use ABO and CBO?
To simplify, CBO can be more convenient if you are looking to save time because it is mostly automated.
Let me explain the benefits of campaign budget optimization best practices.
➥ Increase in ROAI – the return on Advertisement Spent is comparatively higher in CBO than its competitor ABO. As the amount you set at the campaign level is automatically and unevenly distributed, the most performing ad or ad set gets more money allotted to them.
➥ Time-saving – I had already mentioned that CBO could save more time as it implements automation.
➥ Cost-effectiveness – Rather than a blind budget optimization, CBO makes an automated distribution of money to the most performing ads. In this manner, it is more cost-effective.
➥ Easiness – The Cbo campaign setup is pretty easy.
Let me show you the steps for setting up a Cbo campaign
➢Visit ads manager on Facebook
➢Set your objective
➢Click on campaign budget optimization to activate the option
➢Set up a daily or lifetime budget
➢Select Bidding Strategy
➢Create your Ad
CBO is an effective method to do advertisements on Facebook. Still, I personally feel that you should start doing Ad set budget optimization or Abo in the initial stages, then gradually move on to the advanced phase of CBO.
When we hear about abo v/s cbo in Facebook ad, we might think that this is some downfall for Facebook advertisers. It is due to a lack of proper knowledge on Abo vs cbo.
Those who gained immense information on digital marketing trends in 2021 will quite surely know what to use for their convenience.
Learn digital marketing in-depth
As I wrap up this blog, I optimistically hope that I was able to clear all your doubts related to abo v/s cbo in Facebook ad.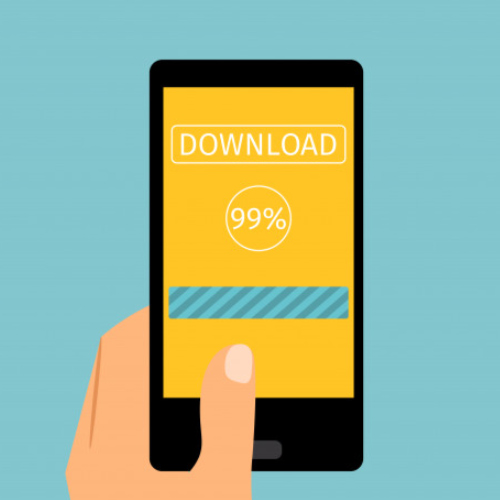 TOP INFLUENCER MARKETING AGENCY IN INDIA 2023By  SREERESH|  Date  :  25-APRIL-2023    Home > Blog > Influencer marketing agencyINTRODUCTIONIt is one of the social media strategies. It involves partnering with influential individuals or content creators to...