One of the best ways of starting your career in digital marketing is to take up a job with a company where you can learn from the ground up.
This blog post on digital marketing jobs in Kochi will give you an overview of the different positions available and how you can apply for them.
Many companies outsource certain aspects of their digital marketing campaign to freelancers and independent digital marketers. 
There's a lot of buzz around Digital Marketing Jobs in Kochi, but most marketers don't know where to find them.
Here is the compiled list of digital marketing jobs in Kochi, so you can easily find the best option right here.
5 Hottest Digital Marketing Jobs in Kochi
With the rapid growth of the digital marketing industry, it's no surprise that abundant job opportunities are available. While some of these jobs are obvious, others might surprise you.
Most digital marketing agencies are looking for people with a combination of skills and experience, so if you have one or two of these skills, you'll have a better chance of landing the job you want.
So many freelancing jobs are also there, check out how to be a successful digital marketing freelancer.
The following five jobs are some of the most highly in-demand positions, and you can expect to find them in almost every digital marketing agency.
1. Digital Marketing Manager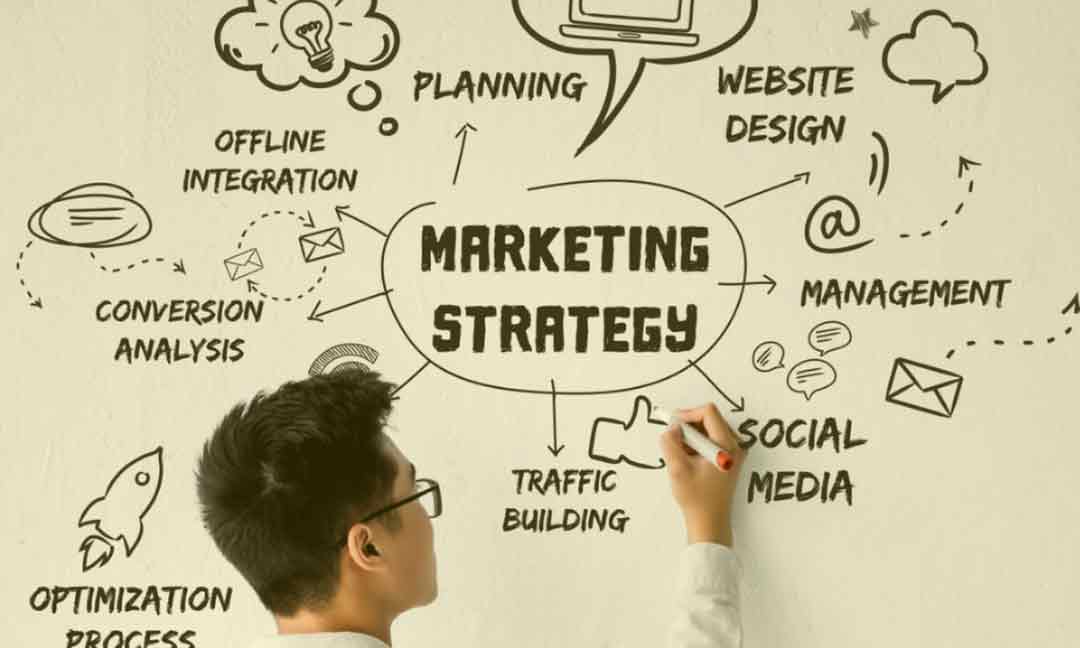 A digital marketing manager's job is to manage a brand's digital presence.
They use every channel available to market a company's products and services. Their primary goal is to increase sales as cost-effectively as possible.
Managers of digital marketing are responsible for planning and managing campaigns and bringing together different components of digital marketing to make them successful and efficient.
The role of the digital marketing manager is varied, as they are required to plan, execute and assess digital marketing campaigns, and ensure that their efforts deliver the desired results.
This role requires a deep understanding of digital marketing and the ability to work with different departments, such as web development, sales, and PR.
I recommend you to check about the course and the career opportunities provided by Nexxa Digital Academy Top 6 Job Oriented Digital Marketing Courses in Kerala.
         2. Search Engine Optimization Analyst
Search Engine Optimization (SEO) is a marketing technique used to improve the volume and quality of traffic to a website from search engines via "natural" or "organic" search results.
 SEO may target different kinds of search, including image search, video search, academic search, news search, and industry-specific vertical search engines.
SEO might also target the "hidden" search (also known as "acquired" or "organic") results on a search engine results page (SERP) or a combination of these results.
SEO analyst is a profession that is responsible for creating and implementing SEO strategies in a company. 
An SEO analyst is a person who uses data analysis and keyword research to make SEO and content marketing strategies.
The main task of the SEO analyst is to develop various strategies and plans to increase traffic to the website.
With the ever-changing landscape of SEO, it's essential to have an experienced SEO analyst who knows how to keep up with the daily changes and improve on the techniques that have previously worked. 
SEO is a long-term strategy and requires someone who is experienced and knows how to analyze data to understand how to improve.
To know more about the SEO Course, you can check out Best Top 5 digital marketing course in Thrissur
3. Social Media Marketing Manager
A social media manager is a person who is responsible for managing a company's social media accounts. 
They aim to increase brand awareness, establish an online presence and serve as the company's voice on Facebook, Twitter, LinkedIn, Pinterest, Instagram, etc.
The field of social media marketing is still new and is changing every day. If you are a social media manager, there are many things you will need to know to be successful in your career. 
You must be aware of new trends and developments to ensure you work with the most effective tools and strategies. Learn more about the 10 Best SMM Tools for Social Media Management.
Nexxa Digital Academy's Course will help you reach your social media marketing career Best Social media marketing course in Kerala- Offline&Online.
Content is an essential part of digital marketing, and it plays a vital role in the success of a digital marketing campaign.
A content marketer is responsible for developing and executing collateral, advertising, and social media campaigns that generate awareness and interest in your product or service.
Content marketing involves creating and distributing valuable content to attract, acquire, and engage a clearly defined and understood target audience – to drive profitable customer action.
It differs from traditional marketing because it doesn't involve a direct sales message.
 Generally, content marketing aims to attract and retain a clearly defined and understood target audience – to drive profitable customer action.
 It is marketing targeted content to attract and retain a clearly-defined audience – to drive profitable customer action.
To know more about the content writing course, you can visit Professional Blogging Course in Kerala
Email Marketing can be much more effective than traditional advertising methods.
It works because it is direct and something the recipients will read, not just look at.
Email marketers, also called email specialists, are responsible for designing and sending email campaigns to customers, subscribers and prospects. 
They use email analytics, email marketing software, and email testing to improve the effectiveness of their campaigns. 
Email specialists who work in-house are often responsible for the entire campaign, including creating the email content, designing the email template, writing the copy, and running the campaign.
With an Email Marketer, you'll get an experienced marketer who can help you create and optimize your email campaigns.
If someone opens and clicks your emails, you'll know it as soon as you check your stats. You'll also be able to tell how many people unsubscribed from your emails, and you can use that information to improve your campaigns.
       Top 3 Digital Marketing Job Sites
The digital marketing field is booming and has been for some time.
You must make yourself known if you're trying to get in on the action. 
And that means acquiring the best possible job. Finding a job in digital marketing, however, can be difficult.
 There are a lot of different fields in digital marketing, and each area requires a different skill set.
To find the right job, you'll need to know what you're looking for, which can be tricky. 
I've compiled this list of the 4 best digital marketing job sites.
Each site offers jobs in different fields, so you're sure to find something that suits you.
LinkedIn has over 800 million members and is available in over 20 languages, the world's most extensive professional online network. 
It is the best place to find a job, hire employees, and connect with business professionals in your industry and beyond.
 LinkedIn has been rated the most effective social media platform for B2B lead generation and sales. You can find Digital Marketing jobs through LinkedIn- 32,000+ Digital Marketing jobs in India
Monster.com is the most popular job site in the world. The website receives over 150 million unique visitors annually and has over 100 million registered users. 
The website offers various jobs in various industries, including digital marketing, healthcare, manufacturing, and technology. The digital marketing jobs section provides over 6,000 jobs.
 Monster.com is a premier destination for digital marketing professionals.
 Monster.com has a mobile app that digital marketing professionals can use to search for jobs. The app has a user rating of 4.2. You can find Digital Marketing Jobs through – Digital Marketing Jobs. 
Naukari.com is a site for India's top IT, Digital Marketing, Telecom, and Engineering jobs. 
It is an online recruitment advertising company with extensive reach and a pan-India presence.
Naukari.com offers a combination of job search, recruitment consultancy, and career development. 
You can find Digital Marketing Jobs through Jobs In Digital Marketing- Naukri.com.
Internshala is an online internship and education platform based in Gurgaon, India.
The website was created by Sarvesh Agrawal, an IIT Madras alumnus, in 2011; the site assists students in finding internships at organizations within India.
Internshala offers more than 40000 paid internships in Civil Engineering, MBA, Content Writing, Copy Writing, Cyber Security, Data Science,  Designing, Embedded Systems, Event Management, Film Making, Game Development, Hotel Management, Interior Designing, Internet Of Things, law, media arts, and more.
You can find Digital Marketing Jobs through- Latest Digital Marketing Jobs
I hope you enjoyed my article about digital marketing jobs in Kochi. With this knowledge, I know that you can able to search for jobs and find the best opportunities when using digital marketing as a career. If you are looking for an exciting and challenging job, then digital marketing is the best option for you.
So what are you waiting for? Start your job hunting.