how to be a successful digital marketing freelancer in kerala
BY  SREERESH K   |  JULY 18
The demand for digital marketing jobs is on the rise, turning freelance digital marketing into a great career option.
Digital Marketing is one of the most popular and most preferred spaces for marketing.
In digital marketing, there are a lot of options for you to choose from.
You can become the head of a marketing department at a company, be part of a great agency, join a thriving startup, start your agency, be a marketing consultant or get into freelance digital marketing.
Freelance digital marketing career is an incredible choice for you to grow professionally by developing new skills, expanding your network, and enjoying the job you do.
The best thing about freelance digital marketing is, anybody from anywhere, can start this career and grow over time.
And this is rapidly growing in Kerala as well.
If you plan to shift your expertise onto digital marketing, perhaps you're new to digital marketing and have no clue where to start, this post is for you.
I'm about to tell you the things you need to know about how to get started in Kerala.
HOW TO BE A SUCCESSFUL DIGITAL MARKETING FREELANCER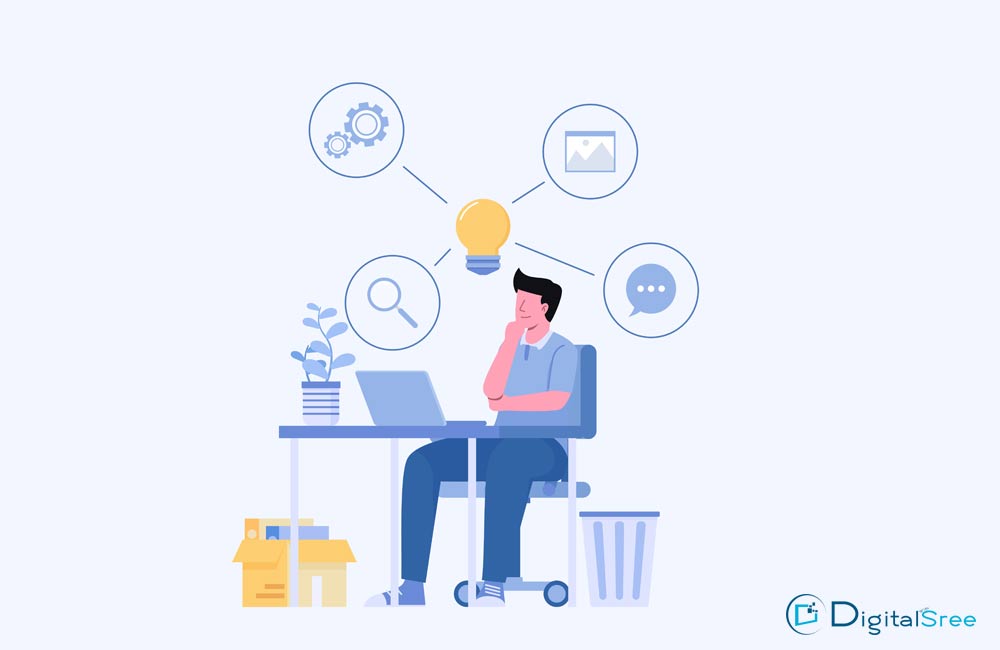 The previous traditional set of marketing was limited, and the marketers were using physical power to promote their products or services.
But things have started to change when people want everything in front of them, right under their fingertips.
So the trend of digital marketing took off from then and never looked back.
Now, even the smallest of the smallest things can be found on the internet by anybody.
Every business prefers digital marketing over everything else to fulfill the rising needs and high demands of the customers.
Everybody is taking advantage of this opportunity and making the most out of it.
And you should too.
What is freelance digital marketing?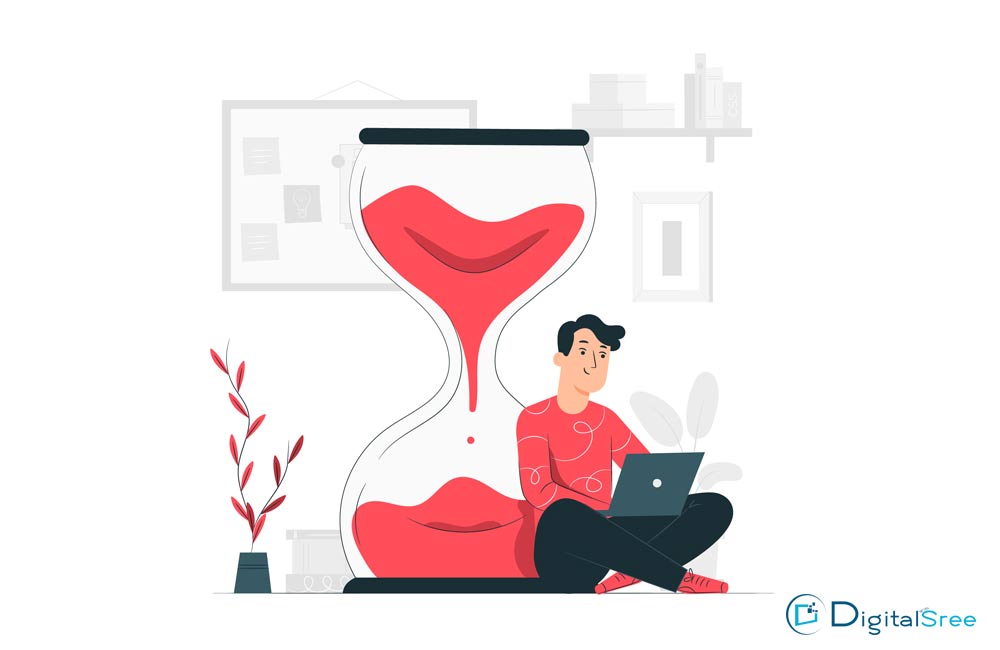 The demand for digital marketing jobs is on-demand, making freelance digital marketing a great career option.
By doing freelance digital marketing, you get to work from home assisting various companies with various tasks related to digital marketing.
As a digital marketing freelancer, you will be your boss, setting your work schedule and working towards growing your brand by creating something valuable.
Freelance digital marketing work culture
Freelance digital marketing is all about the online strategies they adopt to achieve their marketing goals.
It can be brand engagement, getting new leads, improving customer value, or growing the brand.
The number of large to small businesses hiring freelance digital marketing specialists is in demand since they help companies with their marketing efforts while working from home.
One of the main freelance digital marketing work is to deliver a tailored service to each client they work with by playing multiple roles & tasks to make the clients happy.
STRATEGIES TO BECOME A SUCCESSFUL DIGITAL MARKETING FREELANCER
1. Polish your Skills
You need to have the necessary skills to become a successful freelancer in Digital Marketing.
As you are working independently, you will need to train yourself to become better at what you do.
In a 9-5 work environment, there will be managers and teammates to help you out by finding solutions for your problems.
And most of the time, the companies themselves will provide training because they want skilled employees to do the necessary tasks.
When you become a freelancer, you need to do all of this by yourself.
A great way to keep yourself updated with the changes and updates happening in your field is by attending an Online Digital marketing course.
Explore the Best online Digital marketing course.
No matter what, to become successful in Freelance Digital Marketing, you need to keep exploring and have a mindset to learn new things that will be beneficial.
There are a couple of ways to gain experience and polish your skills if you are starting in digital marketing and not sure what next.
Doing internships and start working for an experienced Digital Marketer is an efficient way to learn how things work and gain experience.
Apply for an Internship with the best digital marketing company in Kerala. 
With this opportunity, you can build skills that are essential to reach your goals and start freelancing.
Gaining experience is like developing a solid base to become a successful digital marketing freelancer.
Once you have that in place, you can build the empire of your dreams!
Fully utilize all the resources available to learn how a digital marketing company works and how they professionally deal with clients.
And also, get certified for various digital marketing courses in Kerala that are necessary to improve your digital marketing skills.
Check out the best courses we provide.
When you believe that you are confident to do all the tasks by yourself, that's when you start your freelance digital marketing career.
2. Create A Website And Grow Your Brand
Build your online presence by creating a website and useful, relevant content that will suit your audience.
Content such as informative blog posts, free printables, or an ebook to draw traffic to your website and generate leads.
And also, create accounts on various Social media platforms and be consistent with your posts. This will help you grow your social media profiles.
Do not forget to create an account on Linkedin and optimize it so that clients can find you easily.
A big part of finding clients is showing them that you are professional and trustworthy.
Invest as much time as possible into creating a digital marketing freelancer website for your brand and grow your brand.
These are going to pay off in the long run.
3. Choose your Speciality
Ensure you have a specialization when you start your freelancing journey.
There is a lot to learn and a lot more to explore every day in a digital marketing career.
And it takes time to tackle all the areas of Digital marketing, especially when you start freelancing.
It can be challenging to multitask and manage all the processes digital marketers can offer.
Some of the in-demand freelance digital marketing jobs are the following :
▶ Digital Marketer
▶ Content Marketer Specialist
▶ SEO Specialist
▶ Social Media Specialist
▶ Search Engine Marketing Specialist
Remember, focus on one area and become an expert before you move on to the next by developing the trust of your clients by providing them with your best work.
This will increase the success rate of digital marketer.
And also, having a mentor for a digital marketing career will help you to come up with an efficient strategy and various tactics.
Moreover, you will get an idea about your strengths and weaknesses are as a freelance digital marketer. 
4. Make Valuable Connections
There are many benefits if you have connections with people who do freelance digital marketing like you.
You get to spend time with like-minded people, share experiences and work together that are beneficial for each other.
Start a network of people who can refer your work to other clients.
Also, consider doing volunteering work and in return, you'll get some great referrals.
Now you must be wondering, where do I find these people?
There are several ways to build connections.
You can start by sending a personalized email to a freelance digital marketer to let them know that you look forward to working with them on a project.
Ensure to include your ideas on how you both can work together.
If they are up for it, they will get back to you.
Building a good network can help your brand grow by generating leads and increasing sales.
5. Never Stop Learning
Marketing is a broad field, covering a wide range of processes:
▶ Search Engine Optimization
▶ Web Analytics
▶ Conversion rate optimization
▶ Email marketing
▶ Social Media Marketing
▶ Product Marketing
▶ Content Writing
▶ Mobile Marketing
And this will continue to grow into something bigger and more powerful.
There is always more to research, learn and the more knowledge and experience you have in digital marketing, will make you a self made digital marketing expert, thus the more you can charge your clients.
The best way to do this is by setting aside time every day, every week, or every month to dive way deeper into your field of expertise and learn.
Also, track the progress you're making each time.
Be aware of where you stand and what your capabilities are, and the scope of improvement.
➤ Conclusion 
Compared to other marketing platforms, digital marketing is one of the most affordable ways to sell products and services to the customers. And that is one of the reasons why the success rate of digital marketer always shines through
Since consumers are using social media everyday, it will remain as the most powerful marketing in the future as well.
Remember, nothing is easy, and things can get challenging during the process. And most freelance digital marketers face burnout and are overwhelmed with tasks.
The only solution is to manage the time by maintaining a healthy work/life balance to become a successful digital marketing freelancer.
And in the future, if you decide to quit freelancing, you can start your own business or get a high-paying job with the skills and experience that you have gained during the freelance digital marketing journey.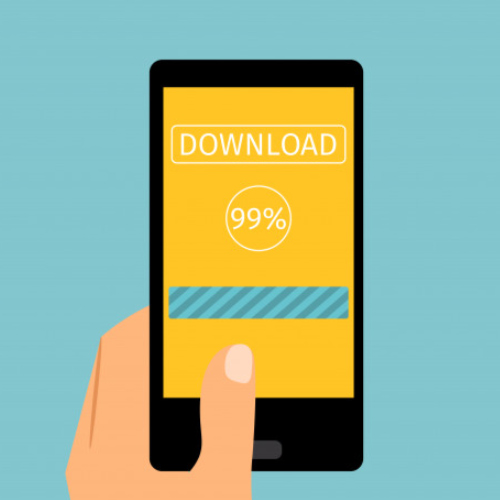 What Is Sitemap In SEO?By  SREERESH|  Date  :  05-JUNE- 2023    Home > Blog > EXACT URL FROM  SITEMAPIntroduction to Exact URL from SitemapIf your website's pages are linked correctly, Google will typically be able to find the majority of your site's content....