Digital spending is increasing at an unimaginable rate.
The Digital Marketing Course in Thrissur is one of the most promising career choices for 2022.
A study by Google and BCG found that India has a more mature and progressive approach to digital marketing than many other brands in APAC, Europe, and Latin America.
According to McKinsey GlobalInstitute (MGI), digital economies can increase productivity and create 60-65 million new jobs by 2025.
Is digital marketing a good career option?
Due to the many opportunities for digital marketing jobs, nowadays digital marketing is a hot topic.
Professionals need to be proficient in digital marketing tools to stay relevant in this rapidly-growing field.
Studying Digital marketing course in Thrissur
Thrissur, the cultural capital of Kerala, is known for its high standard of living and comfortable lifestyle.
There are many digital marketing startups and companies that can help you grow your digital marketing carrier in Thrissur.
Digital marketing opportunities in Thrissur are increasing every day.
Many established companies promote digital marketing jobs, and many Digital Marketing Agencies have helped open up opportunities for digital marketers and professionals.
So to make the right decision, you must know about the digital marketing course duration and fees in Kerala.
If you are looking for the top Best Digital Marketing Course in Thrissur, you are on the right page.
I will take you on a journey and tell you about the suitable institute that you should consider.
Best Digital Marketing Course in Thrissur
With the futuristic way of learning, Nexxa Digital Academy in Thrissur became a top-rated advanced digital marketing course in Thrissur.
Nexxa digital academy is distinctive due to its vast experience in the field of digital marketing.
At Nexxa you will have the chance to learn strategies for digital marketing from a digital marketing company.
The most efficient instruction can be given only by a digital marketing expert who has deep knowledge of the field of digital marketing.
The trainers at Nexxa are specialists in the field of digital marketing with more than 5+ years of experience.
They update their courses in keeping with the advancements and innovations of the digital age of today.
Following the completion of the course, All students receive 20 sets of certificates which are valuable and last for a lifetime.
If you're looking for an opportunity to study digital marketing, and other programs at the most reliable digital marketing institute situated in Kerala and the areas around, consider Nexxa Digital Academy for an advanced digital marketing course in Thrissur
Why Nexxa for your Digital Marketing Course
To give students a headstart in the industry, they provide 100% job-oriented internship assistance through their company.
Nexxa provides theoretical and practical knowledge through live projects and case studies, which helps students understand the concepts better. After the course is completed they provide students with more than six months of support. Students will also be able to access recorded lectures that can be saved for future reference.
The digital marketing institute in Thrissur also offers online training so that students choose the learning method by their schedules.
Nexxa Course Highlights
🎯15+years experience in educational training
🎯 Digital Marketing Course by Digital Marketing Company
🎯More than 500+ trained students
🎯 A complete digital marketing course first time in Kerala.
🎯 150+hours of Theory & Practical oriented classes.
🎯Class Taken by Industry Experts(more than 8+year exp) not Faculties.
🎯Updated Curriculum( we update the course every month)
🎯20+ Certifications under one Course(As per Google, Facebook,Hubspot, Semrush,Microsoft guidelines)
🎯 100% Placement Assistance
🎯After course completion 6+month support through a discussion forum.
🎯Get an internship from our company itself
🎯Doubt clearance session and Revision mode.
🎯Internship Opportunity and certifications
🎯one to one interview preparations training
Certification
As per the Google guidelines Nexxa will guide you in achieving Google Certificate,Facebook blueprint Certificate,Hubspot Certificate, Microsoft certification, internship certification. Course completion certificates for candidates who successfully complete the course with minimum 90% attendance.
Course Syllabus:
Search Engine Optimization

Search Engine Marketing

Social Media Marketing

Marketing Automation

Inbound Marketing

Web Analytics

Content Marketing

Media Buying & Planning

Growth Marketing

Facebook Marketing

Integrated Digital Marketing

Content Writing
To Know more about course duration and fee contact below
Contact Details:
Website: Nexxa Digital Academy
E-mail: info@nexxadigital.com
Contact number: +91-8129000633 / +91-8129000533
Address: Suharsha Towers, 3rd, Shoranur Rd, beside Thrissur Cooperative Hospital, Thrissur, Kerala 680001
Cyphershot is a leading web design and development training institution in Thrissur. Their digital marketing program includes guerilla marketing, growth hacking, and product design. They provide practical training with real-life projects and case studies from the industry.
They provide interactive classroom training. They offer 100% job assistance, and you can work on real projects and campaigns. You can also execute them yourself. They will give you ten certificates and Google certification at the end of your course.
Course Syllabus:
Website Basics & Digital Marketing
Introduction
Search Engine Optimization (SEO)
Google My Business
Google Ads (Search Engine Marketing)
Analytics & Reports
Google Webmaster & Search Console
Social Media Optimization (SMO) &Social Media Marketing (SMM)
Email Marketing
Mobile App Marketing
Digital Marketing Plugins
3. EduGama Digital Agency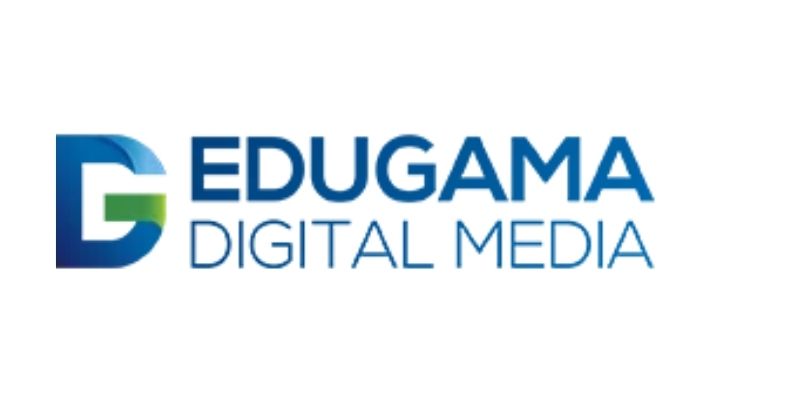 Edugama Digital Agency is the best digital marketing institute in Thrissur. They offer various digital learning experiences to students, freelancers, and professionals, and their specialized courses are in line with industry standards. Edugama is a hands-on learning and practical training company that helps you understand the world of marketing. It offers Microsoft and Google Certifications.
Course Modules
Website Creation
Search Engine Optimisation
Social Media Optimisation
Facebook marketing
Instagram Marketing
Youtube Marketing
Google Ads
Google Business Listing
Content Writing
Web Analytics
Email Marketing
Brand Analysis
Affiliate Marketing
4. ATEES – Industrial Training Academy
Atees Industrial Training, one of the top training institutions in Thrissur, offers several IT courses. They provide a practical, job-oriented digital marketing course in Thrissur.
The students can also get live applications, IEEE projects, and internships. They also offer workshops, industrial visits, workshops.
They will issue experience certificates after completing the course.
All of the trainers have extensive experience in digital marketing and are highly qualified.
This program is open to both working professionals and students. Students receive 100% job assistance. The course content is as follows.
Course Syllabus:
On-page Optimization
Off-page Optimization
Social Media Optimization
Pay per Click
Facebook Page Management
SEO Tools
SEO Trends
Software's Report
Management Personality
Development Class
Live Projects
5. Vyiber Digital Academy
Vyiber Digital Academy offers professional Digital Marketing Course in Thrissur training for students. Some courses can be taken offline, and they offer different specializations. Industry experts have more than 10 years of experience in various fields, including Web Development, Digital Marketing, and Web Designing.
Course Syllabus
Conversion Rate Optimisation

Social Media Optimisation

Content Marketing for Beginners

Introduction To Social Media

Introduction To Amplification

Content Marketing Strategies

Intro to SEO
Digital marketing is a necessity in today's digital age. With the right training, it is easy to learn. You will not only receive high-quality training, but you will also have the best placement opportunities.
I hope that this list of digital courses in Thrissur will help you choose the right institute for you if you are interested in an offline and online course in digital marketing.
Now you are one step closer to your dream of becoming a great digital marketer.
You are invited to attend the digital marketing courses webinar below!
 Free digital marketing workshop in Kerala- Learn digital marketing (nexxadigital.com)
Best of luck !