Pabbly online software to manage your business online without any hassle
BY  SREERESH K |  JULY 30.
SAVE 70% OFF on Digital Marketing Full Training
Tired of using multiple applications and multitasking to run and maintain your business online?
When you have a small business with less manpower, it can be quite intimidating to manage everything by yourself to keep your business running.
But there is a way to manage almost all the applications in one place to make your life easier.
Let me introduce Pabbly plus, the online software that takes care of all your business needs.
Pabbly online software can be used for all business purposes, it is also a marketing and sales platform. It's a powerful tool that upholds everything you need to run a business flawlessly.
Pabbly Plus is an all-in-one application that includes multiple tools that cater to all your needs to do marketing and sales.
Pabbly online software provides us the services of email marketing, form creation, subscription billing , automation and much more.
● Make forms and collect leads for your business
● Verify all your leads and email addresses quickly
● Send emails to your prospective clients/leads
● Start selling your products online and managing billings
And more
Let's dive deeper into Pabbly online software.
Manage your business online efficiently with Pabbly online software
Let's take a deeper look at the services offered by pabbly.
● Pabbly connect
● Subscription billing
● Form builder
● Email verification
● Email marketing
1. Pabbly connect
Using the Pabbly connect, you can create automated workflows and transfer the data between the applications. It will only take less than 5minutes to configure the Pabbly Connect.
It only takes Just three simple steps to go ahead and you don't even need to install it.
➜ Choose
Choose and authorize the apps you want to sync.
➜ Configure
Add filters, field mappings and actions to improve your sync.
➜ Sync
Pabbly connect will take over from here. You can now enjoy your newfound free time.
You can connect all the apps you use every day and can start workflows with any app by using the pabbly connect. In Pabbly connect ltd, workflow refers to the triggers, actions, and scheduler that will perform a complete action to connect the applications.
Choose a trigger that sets your Pabbly Connect into motion.
➜ Finish routine tasks automatically
Pabbly connect will complete your actions,while you solve more important problems.
➜ Fill-in-the-blank setup simpy
Point,click, automate. Within a few minutes you can go from idea to workflow.
➜ Schedule Workflows for execution
You can set a time and date when you want the workflow to take place. Like a specific day, once in a day, every minute or an hour or days or weeks.
➜ Delay Workflow Execution
Delay step allows you to delay performing the next action for a particular amount of period. The period can be mins/hours/days/weeks or any specific date and time.
➜ Complex Workflows with Router
Routers/paths allow you to create advanced workflows. with the help of a router, you can execute different actions based on the filter conditions you set.
➜ Extract data from Emails
Email Parser extracts automatically data from incoming emails like email name, subject, the body of the email, etc. which can be processed further.
➜ API Modules
API modules allow integration with any application that offers API for integration. This module allows you to create various custom options and supports different structures of API.
➜ Iterator
Iterator is a tool that divides data into multiple values. which are processed then one by one until the last value is reached. Each value can be passed on to the next action steps that are added after the Iterator step.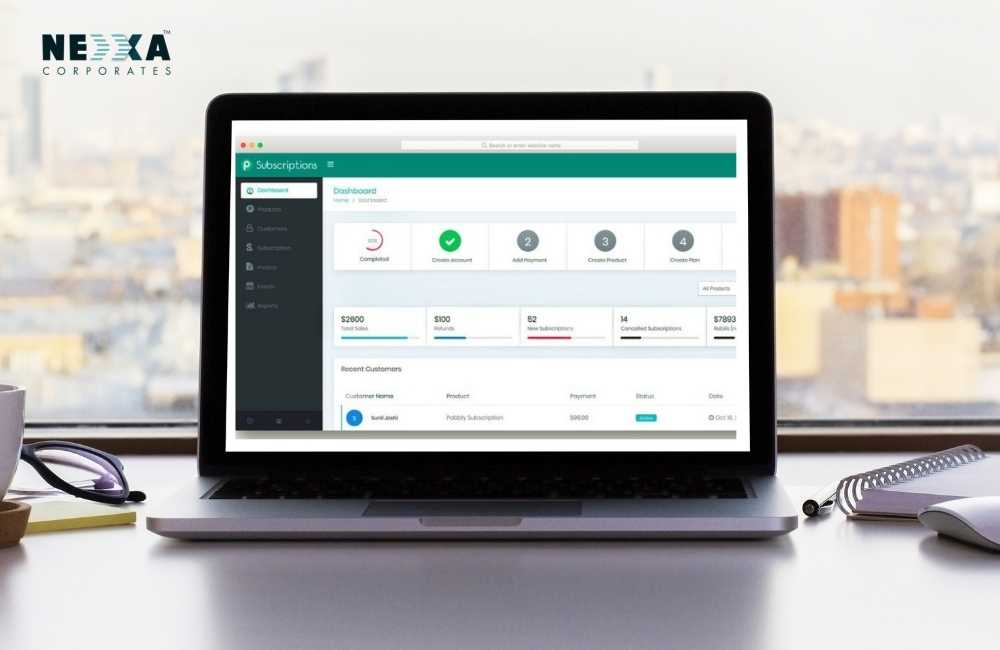 Pabbly connect lifetime deal connects and integrates with more than 500 softwares and seamless real time data transfer.
You can automate any workflow with Pabbly Connect ltd. You can sign up in pabbly connect as:
Free – 0 $ ( 100 tasks per month)
Starter -9 $ (12,000 tasks per month)
Rookie/ beginner -15 $ ( 50,000 tasks per month)
Advance- 29 $ (80,000 tasks per month)
The features of pabbly connect includes:
➥ Unlimited Workflows
➥ Formatters
➥ Instant Triggers
➥ Filters
➥Multi-step Calls
➥ Path Routers
➥ 5 Minute Interval
➥ Unlimited Premium Apps
Digital Marketing Full Course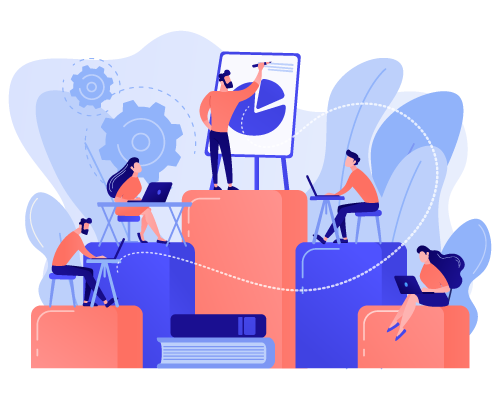 ☑ Best way to learn digital marketing
☑  Become a successful digital marketer
☑  Increase your traffic in 60 days or less
☑  Trusted by more than 30000 students
2. Pabbly email marketing
Pabbly Email Marketing application is another service offered by pabbly online software that helps you to send bulk emails either through the inbuilt SMTP or by connecting through any external SMTP service. It allows you to easily send emails to customers.
Pabbly Email Marketing manages all your subscriber's list. It also comes with a drag-drop email builder that lets you create many automation rules for sending emails. It is a perfect tool to manage your entire email marketing.
You only have to create an account, connect with SMTP and you're all set to send emails.Sending emails with Pabbly email marketing is more affordable than any other email marketing services. Learn more about the best bulk email providers in India.
Pricing:
Tools used in pabbly email marketing to boost your email marketing performance are:
In-built SMTP
It includes an in-built delivery engine that delivers 98% of your emails.
Connect external SMTP's
Connect to your own SMTP services such as Amazon SES, MailGun, SendGrid etc.
Marketing automation
Marketing automation is used to deliver the emails automatically on a pre-set schedule to engage your subscribers.
MX cleaner
It cleans your email list and makes sure all the bad emails have been removed before sending emails.
Drag and drop email builder
With this tool, you can quickly create emails.
2X open rate
Not open mails will receive an automatic follow-up mail by this tool.
List management
All your subscribers can be easily managed in one place.
Import emails
Pabbly email marketing allows you to import emails easily.
Email tracking
You can easily track email clicks and opens for all of your campaigns.
Subscription forms
To capture leads, add a subscription form easily to your website.
Auto responders
Send welcome emails automatically when a new subscriber joins your email list.
SMTP routing
To ensure the best inbox delivery, send your emails through multiple SMTPs.
Pricing:
Free- 0 $ per month
Rookie/ beginner- 24 $ per month ( can send emails to 5000 subscribers)
Pro- 41 $ per month ( can send emails to 15,000 subscribers)
Advance- 83 $ per month ( can send emails 50,000 subscribers)
Features available with every plan.
● Drag & Drop Email Builder
● Connect External SMTP's
● MX Cleaner
● In-built SMTP
● Email Templates with built-in features
● Import Emails
● Unlimited Custom Field
● Marketing Automation
● Email Personalization
● List Management
● 2X Open Rate
● Increase Lead Capture
● Email Tracking
● Subscription Forms
● Multiple SMTPs can be added
● Autoresponders
● Auto-follow ups
● SMTP Routing
● Integration with Google analytics
● Zapier Integration
●  Chat & email Support Available
Want to get the best email marketing services in Kerala? Pabbly is one of the best email management softwares that makes your business more appealing.
3.Pabbly form builder
Pabbly Form Builder is an open source form builder app provided by pabbly online software that enables you to create any type of forms for your business. You just need to click on the fields and to add them to your forms.
Pabbly form builder helps you for collecting online payments, leads, surveys and more.
Offers of pabbly form builder's single form:
● Unlimited Submissions
● Get Unlimited Payments
● Unlimited Payment Accounts
● Unlimited Uploads
● Unlimited Users
● Unlimited Fields
● Unlimited Views
● Unlimited Storage
● Unlimited Webhooks
● Unlimited Embedding
● Branding by Custom
● Third Party Integrations
● Make Your First Form
● Scheduling Forms
● Save and Resume Later
● Form Logics
● Form Analytics
● Helpdesk
● Partial Submissions
Pabbly form builder offer the largest collection of beautiful pre-built form templates that are customizable, mobile responsive,and conversion-optimized such that your visitor won't leave without filling them out.
Pricing
Single form – 10 $
Uses
✧ Unlimited Submissions/ Months​
✧ Unlimited Payment Accounts
✧ Get Unlimited Payments
✧ Unlimited Agent/ Multiple Users
✧ Unlimited Embedding
✧ Unlimited File Upload
✧ Notifications on Multiple Emails
✧ Unlimited Submission Reports
Features
✧ Multi-Page Forms
✧ Form Themes and Customization
✧ Star Rating
✧ Integration of Stripe and Paypal
✧ Custom Branding
✧ Auto-Populate Form Fields
✧ Webhooks
✧ Multiple Types of Embedding Forms
Pabbly Subscription is a subscription management and billing management software offered by pabbly online software. Pabbly Subscription Billing is a great tool for managing your customers easily and billing if you run an online business.
If you are selling services online and want to automate the management, Pabbly subscription and billing management software is the right suite for you. You can sell the subscriptions through checkout pages. The payments can be collected using the most trusted payment gateways.
Pricing
Starter – 9 $ per month ( for up to 50 customers)
Rookie – 19 $ per month ( for up to 1000 customers)
Pro – 29 $ per month ( for up to 1500 customer)
Advance – 41 $ per month (for up to 2500 customers)
Features of Pabbly subscriptions:
➥ Affiliate Module
● Advance Affiliate Management
● Percentage Commision
● Fixed Rate Commission
● Approval of Manual/Automatic Affiliates
● Self Purchase Tracking
● Void Sales
and more.
➥ Auto Email Notifications
● Failure or Success Payment Notification to Merchant & Customer
● Upgrade/Downgrade
● Refund/Cancelled
and much more..
➥ Integration of third party Via Webhook & API
● Extensive API
● Webhooks for quick data output
● 500+ Integrations through Pabbly Connect lifetime deal
➥ Global Tax Management
● Advance Tax System
● Set Tax on Country Basis
● Establish a tax on the state basis
● Customers – Collect Tax Numbers
➥ Make a Checkout Page
● Add Custom Fields
● Sell Quantity Based Plans
● Multilingual Checkout Page For Plans
● Customizable Checkout Page For Plans
➥ Payment Gateways
● PayPal
● Stripe
●Razorpay, Authorize for Indian Payments
● Inbuilt 35 Payment Gateways
➥ Access To the client portal
● Upgrade/Downgrade Subscription
● Track Current Status Of Transaction/Invoice
● Monitor Affiliate Commissions/Clicks
● Add/Manage Payment Cards
➥ Upsell/Addon
● You can sell any number of add-ons with your main offering. Also set Quantity for Addons.
➥ Dunning Management
● Retry For Failed Payments
● Create Your Own Dunning Emails
➥ Add Your Branding
● Custom Domain
● Logo/Favicon of Company
● Background Image For Client Interface
➥ Detailed Report/Analytics
● Active Customers/Subscriptions
● Analysis Of MRR, Net Revenue, Total Sales, Refund and Cancelled.
➥ Multiple Billing Model
● Recurring Payments
● One-Time Payments
● For Specific Number Of Cycles
3.Pablly email verification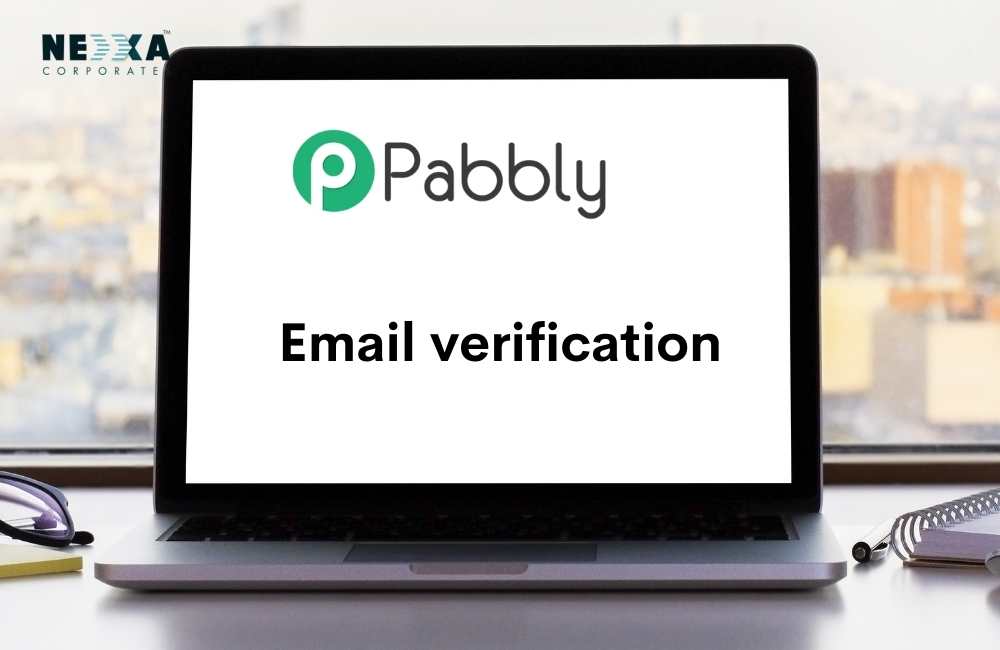 Verify your email list to ensure that you receive the correct email addresses to get better delivery and open rates using Pabbly email verification.Pabbly email verification is different from other verification tools because it verifies your emails at a slower speed to ensure most accurate email verification results.
Sending newsletters to unverified email addresses can negatively affect your website and sender reputation.An excessive bounce rate can also result in your email marketing accounts being suspended.
Pabbly email verification provided by pabbly online software is highly recommended for you to verify your email list and remove any spam emails from your email list.
How does it work
Create an account, upload your email list. After that verified list will be sent to you by pabbly ltd. Then you can download the verified list and start sending emails.To verify they will send you an ping request to the recipient email server.
The server will respond to your ping request and inform you whether the email is valid or invalid.And it is important to send ping requests at a fast speed.But, Sending pings too fast can cause the mail servers to deny your requests, or send you incorrect data. This can lead to more errors in your data.
They use human-like pings, but at a slower frequency. This allows pabbly email verification to get the most out of your email list.Pabbly email verification is the slowest but most accurate email verification service on the market, with fewer false positives, catch-alls, and unknown addresses.
Pabbly email verification process includes :
Minimize bouncing
The email addresses that are not correctly validated will be sent an undetectable verification email to confirm their validity.
Syntax Eliminator
Email addresses with invalid syntax will be immediately removed from your email list.
Domain confirmation
Email addresses that contain invalid, inactive or parked Domains will be deleted
Email duplication
All duplicate emails are automatically deleted.
Complaints removed
All emails that match pabbly's database of complaints will be removed.
Risk validation
Run scans for High Risk Keywords and TLDs in an email address.
Validation of MTA
Checks for an email transfer agent to confirm whether it has a valid MX record or not.
Anti-Greylisting
Pabbly email verification offers the most accurate results using the latest anti-greylisting technology.
Pricing
For 1000 emails – 5$
Pabbly ltd. is a complete business management bundle that takes care of all your sales & marketing needs, and saves you the cost using multiple applications at a single price.
You can use all Pabbly ltd. applications with Pabbly Plus without any restrictions.
I hope this post has helped you to know more about Pabbly online software.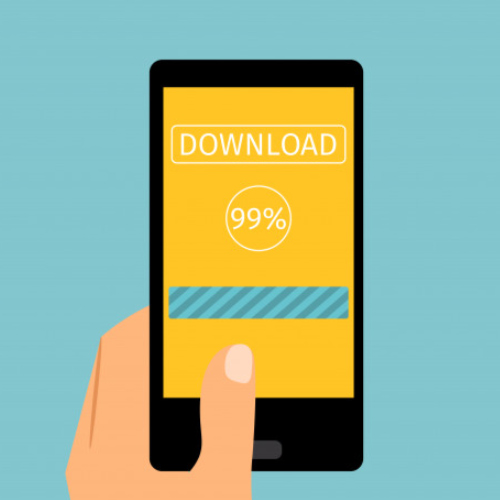 TOP INFLUENCER MARKETING AGENCY IN INDIA 2023By  SREERESH|  Date  :  25-APRIL-2023    Home > Blog > Influencer marketing agencyINTRODUCTIONIt is one of the social media strategies. It involves partnering with influential individuals or content creators to...