Top 5 best bulk email providers In India
BY  SREERESH K  |  JULY 20.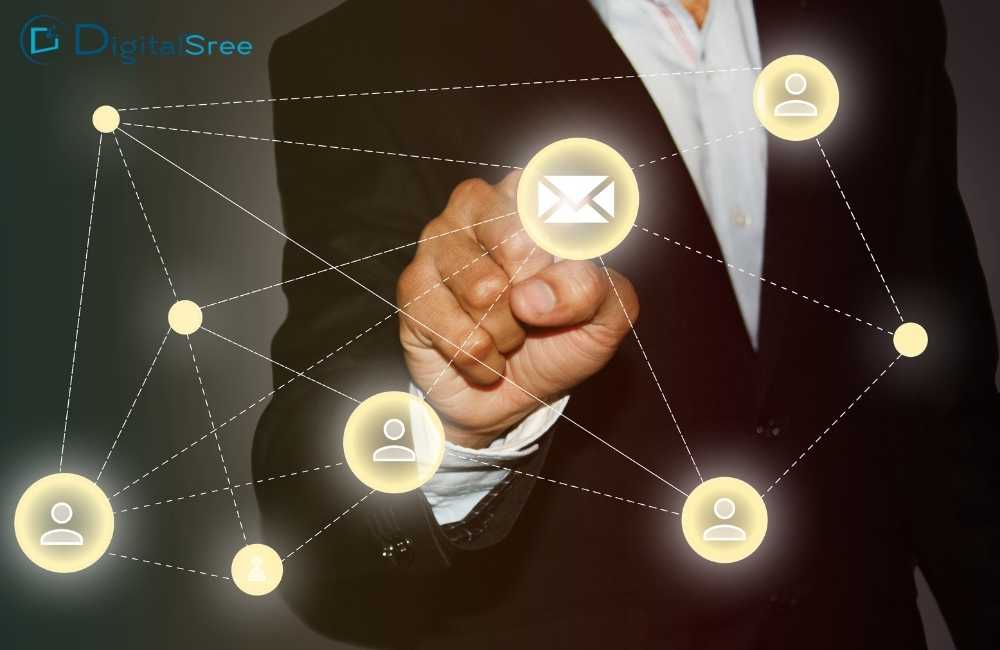 At the very beginning, when I knew about email marketing, I thought anyone could do it at any time.
"Email has an ability many channels don't; creating valuable, personal touches – at scale." – David Newman
And I thought it was just a process to compose some emails and send that to our customers, until I heard about the best bulk email providers. It is at that point I start wondering about what it meant.
But I was an utter fool to think that email marketing can be done by anyone. How can you send this bulk email list to your customers just with your email account or your business account? NO, it's not possible.
We indeed need some bulk email sender to create these emails and send them to our prospects on a regular basis. And we do have some.
Down below, I am going to list the top 5 best bulk email providers in India, which will help you to customise perfect emails for your specific functionality and with minimal effort.
Importance of Email Marketing – An Overview to the Best Bulk Email Providers
As I mentioned earlier, the very first time I heard about email marketing was not when I was involved in any business or something; it was just when I was a student.
The reason behind this statement is because everyone knows what email marketing is and the importance of email marketing in this eon.
When it comes to marketing, email marketing is an effective method that meticulously points to targeted customers and helps bring new leads and convert leads to conversions too.
But when choosing for email marketing, there are certain guidelines that you have to keep in mind, and you should check whether your automated mailing system provides you the same to benefit your email marketing campaigns to the peak.
I think that's enough for an overview. right? If you want to know more about email marketing, consider approaching someone who is an email marketing expert in Kerala who can help you with all aspects regarding email marketing for sure
If I drag this too much and make you wait for more, I don't think you won't stick with this till the end. So let me start without any further ado.
Top 5 best bulk email providers in India – Features & Pricing
There are a lot of email marketing tools that you can use for your campaign, especially now the number of best free email marketing tools in 2021 is Immense. Down below, I am going to list the 5 top bulk email services in India, along with their features and prices.
Starting with:
1. MailChimp
Mailchimp was founded by Ben Chestnut and Mark Armstrong in 2001. Looking into this particular bulk email server, I would recommend Mailchimp for startups. The reason why I recommend this to startups is that their pricing methods are an aid to them. You'll see that further.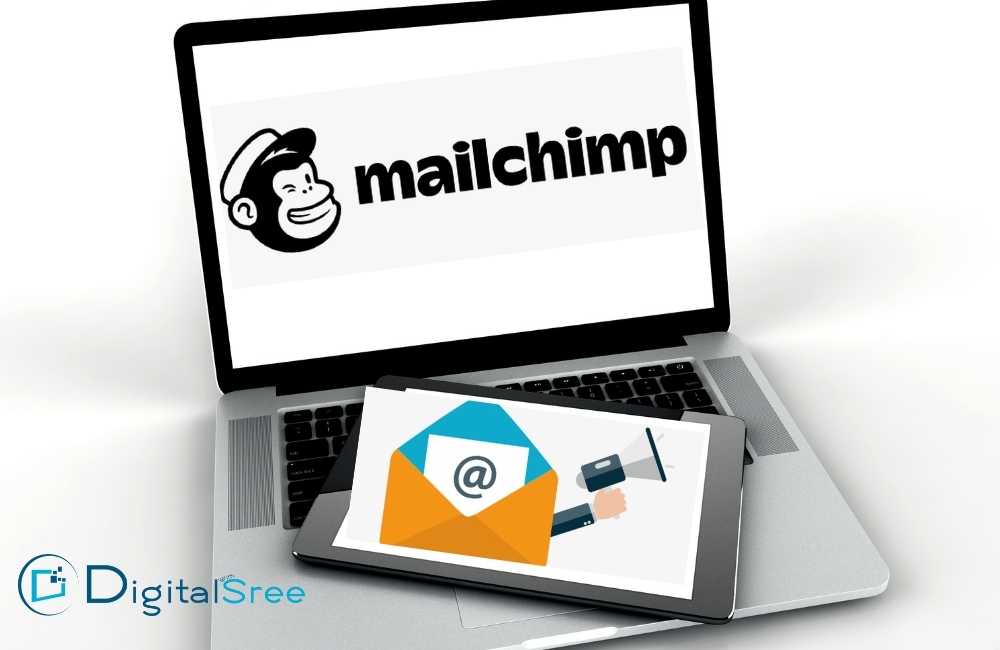 MailChimp comprises of the following features, which goes like:
ROI tracking
Collaboration tools
Customizable CTAs
Customizable templates
Stats and metric trackers
Drag and drop option
Autoresponders
These are not the only features in MailChimp; you can find a bunch of others when you go deep enough. Heroes get to see and other features like marketing automation, email client testing support by phone etc. They have a really interesting part which is the Mailchimp welcome emails. This would warmly welcome new prospects to the email list, and through this, you can see a chance for new leads to be converted into customers.
Now moving to the pricing, once you are signed in to the platform, the first thing that you will see will be the pricing options which goes like:-
Free – 0 Rs/ month ( maximum 2000 contacts).
Consists of all the basic features that are necessary for a startup or beginning business.
Essentials – 770 Rs/ month (with 500 contacts).
This plan consists of all the must-have features in email marketing along with additional support.
Standard – 1150 Rs/ month (with 500 contacts).
This plan can be considered as a milestone for those who are looking for better insights of growing business and increasing their prospect circle.
Premium – 23000 Rs/ month (with 10000 contacts).
This plan is suitable for those who are ready for long-term commitment and want to access the pro features and require more customization in their campaign.
Next comes:
2. Sendinblue
Sendinblue was founded by Armand Theberge and Kapil Sharma in 2007,who promised to offer a cloud based marketing communication software suite with email marketing and its subsides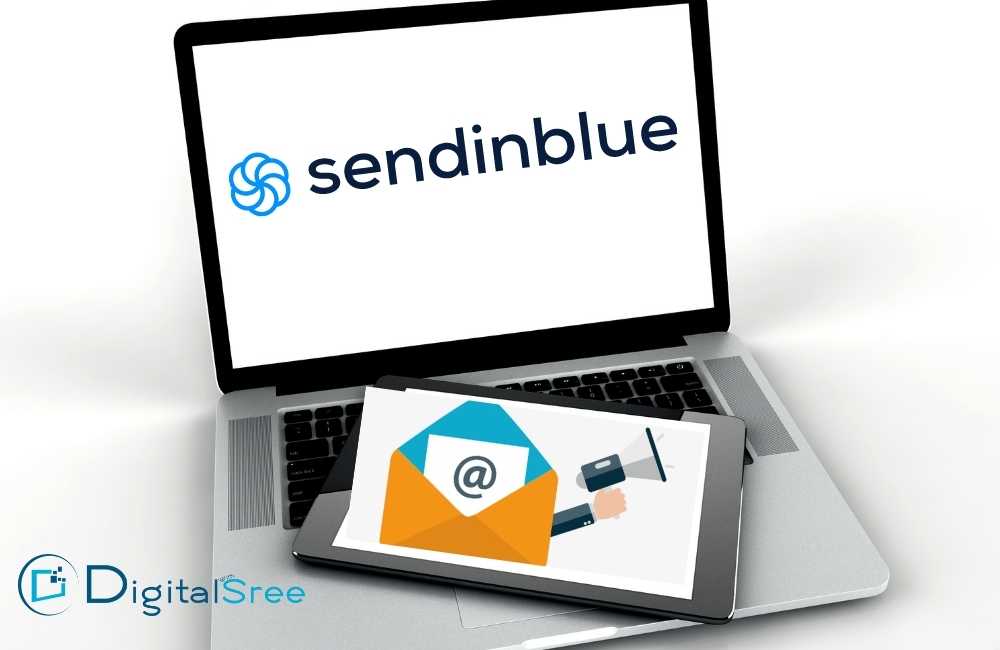 This bulk email server here is the one who serves most of the required aspects of email marketing and covers all the pro features that are necessary for big businesses and also aid startups too.
Peeping at the features, we can see:-
SMS marketing
Marketing automation
Transaction email
Segmentation
Dedicated landing pages
Customized Sign up forms
Open and click-through reports
A/B testing
Updated stat reports
Sending time optimization
These are some of the significant features of Sendinblue email marketing automation. If you are impressed with these features, then you can dive more into the platform and explore on your own to know more. Let me end this platform by stating the pricings too.
The prices goes like this:-
Free – 0 Rs/ month (for 300 emails a day)
Unlimited contacts
Email campaigns
Transactional emails
CRM
Allocation to one user
Lite – 1510 Rs/ month (for 10k – 100k emails)
Features available in lite +
Unlimited contacts
New daily sending limit
Email support
Lite + add on option(+ 715/ month)
Remove sendinblue logo
Advanced statistics
A/B testing
Premium – 3895.5Rs/ month ( for 20k – 1M emails)
Features available in lite +
Facebook ads
Marketing automation
Five landing pages (up to 20)
Three users access (up to 10)
Mobile phone support.
Enterprise – option to customize a plan
Every features available in premium +
Custom volume of emails
Priority sending
20 + landing pages
10 + users access
SSO (SAML)
Customer success manager
Priority support
And more
Moving to the next:
3. Sender
Sender software was developed in 2012 to empower entrepreneurs and businesses to keep a close relation with customers with the minimal cost through email marketing.
The best feature about sender that I found was there is no long-term commitment required here. Option for cancellation of any plans at any time is quiet eye catching as a feature.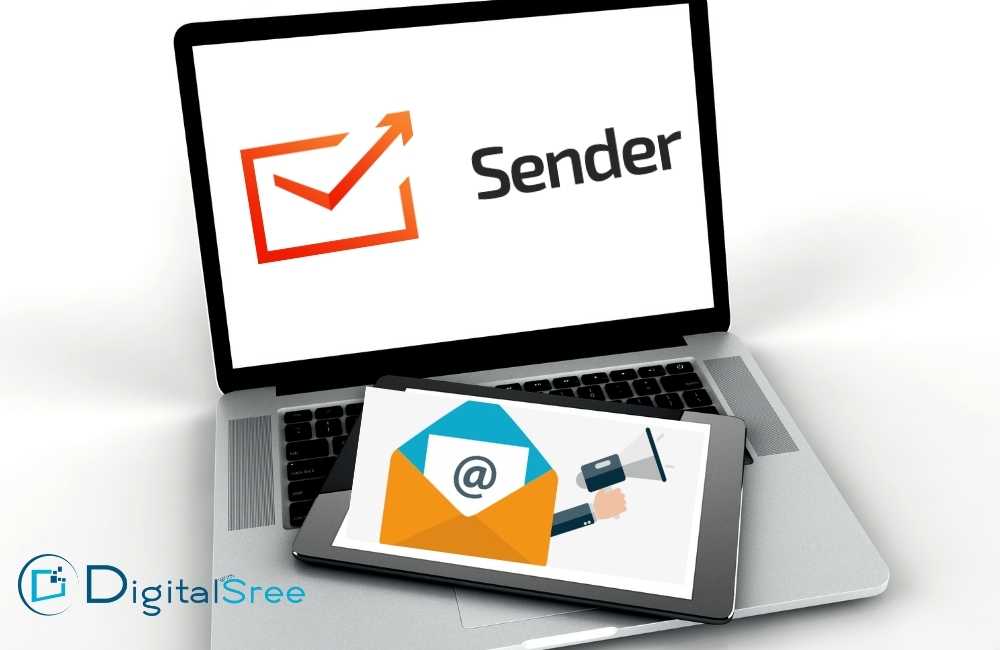 Another point other than regular email marketing features is that sender is adaptable for every scale of businesses if you are looking for an email marketing service provider for your startup or for your well moving business to improve, sender can help you with both because they scale as their clients prefer and grow.
And their features goes like:-
Drag and drop builder
Free templates gallery
Responsive emails
Custom HTML editor
Automation of abandoned cart emails
Regular and updated email list
Segmentation
Newsletter with product wizard
Enticing pop-ups and opt-in forms
Moving to the pricings:-
Free forever – 0Rs/ month (15000 emails)
Email list upto 2500 subscribers
All features included
Cancellation at any time
Monthly subscription – 3473Rs/ month (240000 emails)
20000 subscribers
Save up to 18343/-
(This subscription fees can change according to the number of emails and number of subscribers)
Prepaid credits – 129.86Rs/1000 email
100000 credits/month
Save upto 113856/-
(The subscription fees can change according to the number of emails and credits)
Sender marketing credits never expire as compared to the others.
Coming along:-
4. Pabbly
Talking about pabby I would recommend this email marketing platform for medium-sized and small businesses because this works best with them. Pabbly connect works best with them.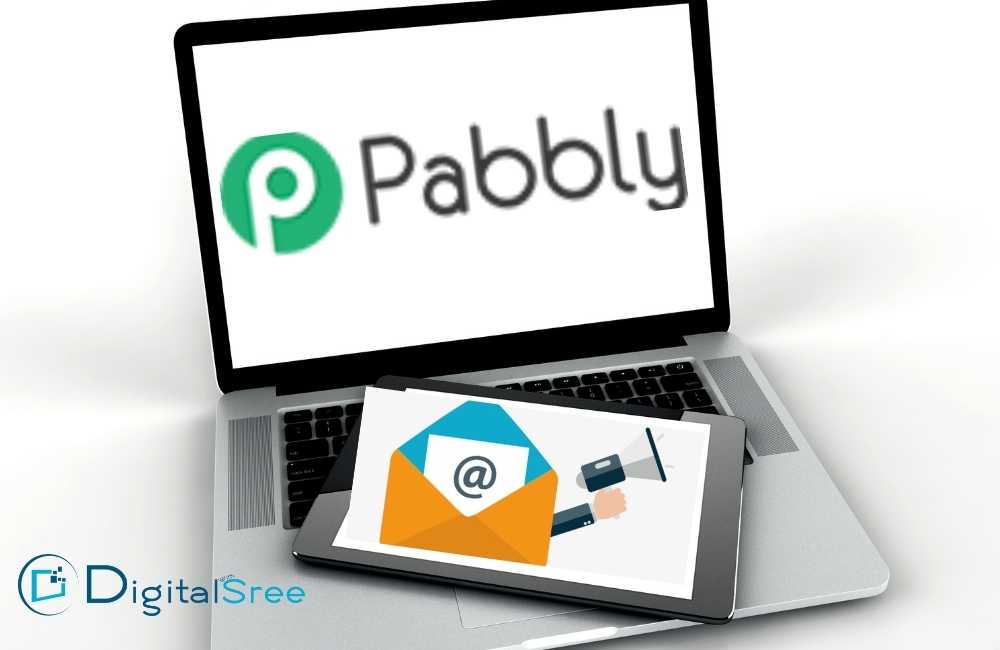 Another interesting feature of pablly is they not only provide email Marketing services but also help you run your online business better.
While featuring the top 5 best email providers in India I will also like to grab your attention through email marketing agencies in Kerala which will help you with your email marketing campaigns if you are new to the field.
Book a consultation with the best email marketing agency in Kerala
Features of pabbly email Marketing services:-
Great email Marketing services
Subscription billing
Customers form builders
Verification of email
Pabbly Connect features
Unlimited workflows
For matters
Pricing:-
Starter – 680Rs/ month
Include all features
Rookie – 1435Rs/ month
Include all features
Pro – 2189Rs/ month
Include all features
Advance – 3096Rs/ month
Include all features
Enterprise – here you get the option to personalize your plan according to your needs.
Moving to the last:-
5. Hubspot
 Hubspot Email marketing tool promises creation of personalized emails and optimization of those emails to benefit your campaign. Hubspot email automation is worth spending money and time. Results are sure.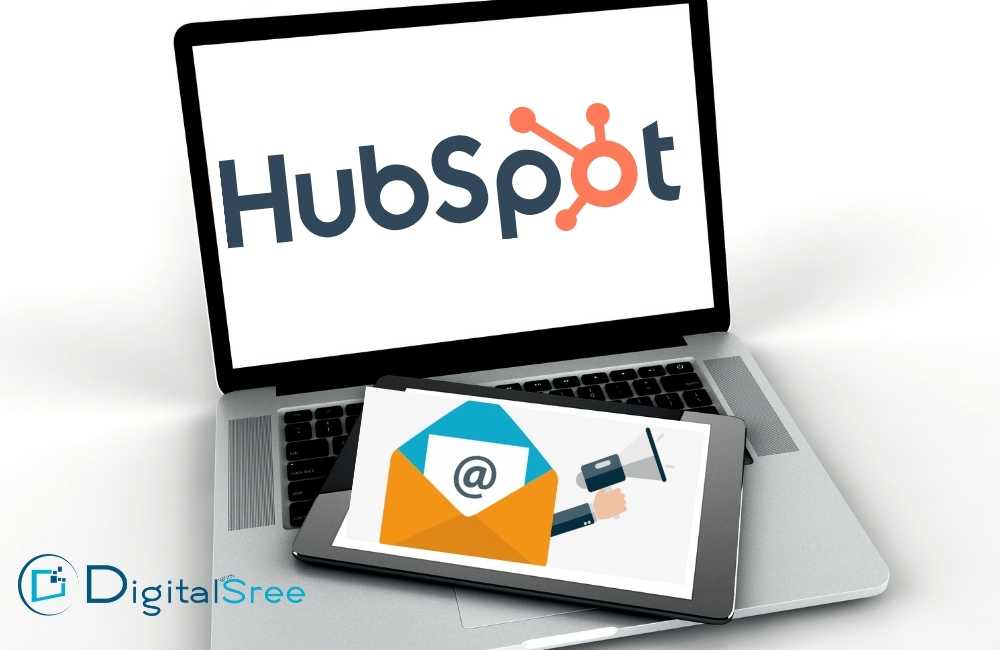 Along with email marketing they also provide hubspot transactional email services and other resources which can help you to improve your online business.
If you are new to the email marketing field, you can also enroll to the best email marketing course in Kerala to clear your further way in this particular field because when you are expert in something then I don't think you need something particular to read on an act.
Let's check out their features:-
Beautiful image creation
Personalize emails for more open and click throughs
A/B test
Metrics tracking
Free online form builder
Free landing page builder
Exit intent forms
Copper forms
Pricing:-
Hotspot provides you free options for your email marketing campaigns and the premium edition starts from $800.
Conclusion
So that was me giving the best bulk email providers In India just reminding you that the main motive of me writing this here is to make you acquainted with these top bulk email services.
Hope all that information comes in handy to you.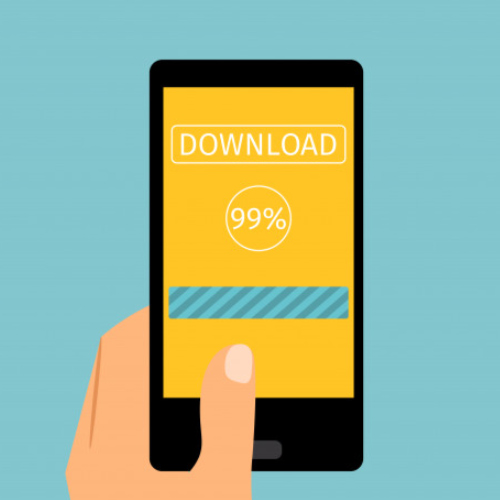 The Top Google Ranking Factors 2022 | Get Ready To Position Yourself At FirstBY  SREERESH.K|  August 13. Are you ready for those top Google Ranking factors of 2022 that you have been waiting for long enough? Ok, I know that I am supposed to give you that regular...