Email management softwares that makes your business appealing to the users.
BY  SREEREH K  |  JULY 18.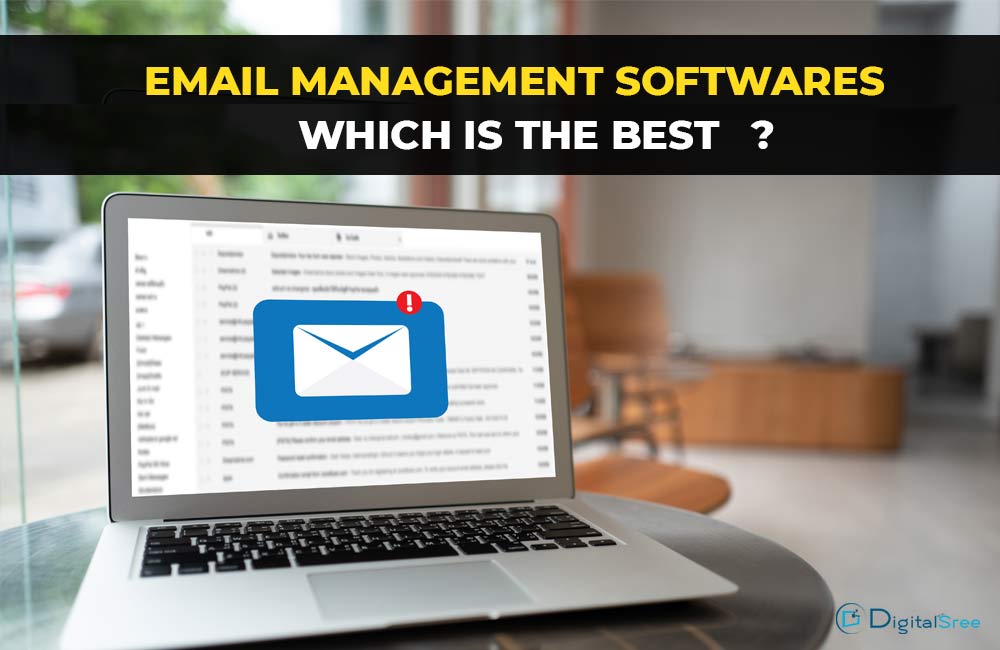 SAVE 70% OFF on Digital Marketing Full Training
Email management Softwares are of many kinds that are often preferred by several companies all around the world.
As the digital marketing world is in the leap into the future, a large number of the world population depends on social media or websites to know how to increase revenue through digital marketing. 
The dependency,on online platforms has led to the possibilities for more and more digital marketing explorations, and one such advancement is Email management softwares.
Let me explain this to you, starting from the core of the automated mailing systems.
The basic idea of Email marketing or Email marketing management services is to generate more sales, brand awareness and to build an online population that supports your brand.
The concept of sending out a bulk email list or one size fits all kind of mass mailing process is gradually being replaced by the modern email automation methods where the emails are carefully and properly segmented, segregated and personalized.
Nowadays, email marketing management services are very popular. A lot of business owners are using them to increase productivity and free more time. For example, they use email marketing softwares to send out newsletters, conduct polls and surveys and even generate leads.
All these are great applications, but as email marketing softwares is very popular, many other business owners are reluctant to use them because of the huge cost of using them.
What are the benefits of email marketing?
Without email marketing it is like abandoning one of the key points that drives more sales and traffic to your business. 
Many entrepreneurs have already invested in email marketing and are enjoying the uninterrupted benefits that come with it, many others are not yet sure on whether they need such a marketing method or not.
Some major benefits of using email management softwares are –
Remarketing or retargeting your customers.
Spread valuable information through personalized emails
Though most email experts opt for paid premium services, there are vast options and possibilities that can be created using free email marketing packages.
I am about to reveal the top 10 free Email management softwares will surely blow your mind.
Email marketing software open source
1.Mail chimp –
This is one of the best automated mailing systems and quite practically falls under email marketing software open source, which means mailchimp is highly customizable from top to bottom.
Mail chimp is often preferred and recommended by small to medium businesses that have just accumulated less than 2000 customers.
Mailchimp for startups has gained pretty much attention as it offers free packages that are kind of a jackpot for most startups.
Mailchimp provides unparalleled analytics that comprises highly detailed data.
Mailchimp welcome mail are pretty interesting things to do as you sign up as a new user. As I mentioned earlier you can send out upto 2000 emails per month by using a free package.
We all might have heard the saying that the first impressions are the best impressions, just like that you can create one for your brand and send it to your contact for free.
If you are running a big business that has already acquired more than 2000 customers, then you can always opt for the mailchimp pro version that will cost you a monthly fee of $199 per month.
Mailchimp pro comprises advanced features that will come to use for a mailchimp expert.
More support from the mailchimp team in case of any errors
Reports that are advanced in nature
Another amazing thing is mailchimp for nonprofits , if you are running a non profit organization or a charity then mailchimp offers discounts upto 15 percent.
2. Sendinblue automation
Sendinblue is an amazing automated mailing system that lets you engage with the customers through effective methods.
By using sendinblue you can do the following –
Newsletter creation
Email marketing automation using automated workflow templates
Optimize when and where to send your personalised emails to customers
Groundbreaking contact tools
Advanced analytical features
Sendinblue email marketing automation is one amazing tool that enriches the email marketing features.
Similar to mailchimp you can only add up to 2000 contacts to the workflow, but in sendinblue automation you can send upto 300 emails per day which is pretty amazing.
Hence sendinblue competitors are pretty less thanks to the free plan that lets you do much more.
You can make b2b email list as sendinblue excels in b2b email marketing and you can also do b2c email marketing using this gem of a tool
Another interesting service sendinblue offers is the integration with the wordpress plugins, one such integration is elementor sendinblue integration.
Elementor is a wordpress website builder that allows you to build pretty good layouts that are complex in structure.
Elementor sendinblue integration came out as a relief news to wordpress page developers.
3. Sender Marketing
Sender is one of the best email marketing tools that opens up an ocean of newsletter creation for you.
Similar to sendinblue integration, sender has also opened doors to various other platforms including wordpress.
The main feature that attracts many email experts are the analytics in sender software
You will be able to craft an effective buyer profile by having a look at the analytics that shows the in and out details like who opened your emails, who clicked on your links and much more.
By using the analytical data you can change your email marketing tactics and get more positive results.
4. Mailerlite
With a free plan on Mailerlite you can add up to 1000 contacts on workflow and send upto a whopping 12000 emails per month.
If you possess the apt email marketing skills then you will definitely fall for this amazing plan that is free of cost. If you are planning on buying the premium version of Mailerlite for email acquisition then the plan starts from just $10 onwards.
Email marketing unlimited contacts are purely offered in paid versions of mailerlite.
Mailerlite gives out the feature of a/b testing in the base free plan and many other eye catching features like image drag and drop, photo editor etc.
Similar to elementor sendinblue integration elementor mailerlite integration is also something that attracts wordpress users to email marketing.
5. Moosend lifetime deal
As the price of email marketing is in the surge every now and then, moosend offers a free plan of 100 contacts and unbelievably unlimited emails per month.
Moosend is a dream come true for most email marketers with a small subscriber list, if you fall under that category then this is the tool for you.
Moosend offers flawless email automation in simple methods rather than unnecessary complications and also never fails to offer the excellent analytics for you to properly follow up the data.
If your email marketing goals exceed the limit of 100 contacts then you can opt for the paid versions of moosend that start off with $ 10 per month.
6.  Sendpulse
This is one of the best email management softwares that allows you to send 15000 emails per month and you can add up to 2500 contacts to your workflow.
Sendpulse is not just a mere email marketing software it is much more than that, sendpulse comprises campaign automation in several other platforms including the social media platforms.
Sendpulse automation is pretty simple with many templates and a drag and drop email editor. You can also use sendpulse to build amazing email newsletters that can attract more and more customers.
7.Email octopus WordPress (Email Octopus)
Email Octopus or commonly known as octopus mail is an automated mailing system that lets you add a subscriber count of 2500 and unlimited email per month that too in a free plan.
Email octopus WordPress plugin serves as a medium to collect information on your subscribers from your website using email octopus embedded forms, you can do this without the complex methods of writing codes.
8. Zoho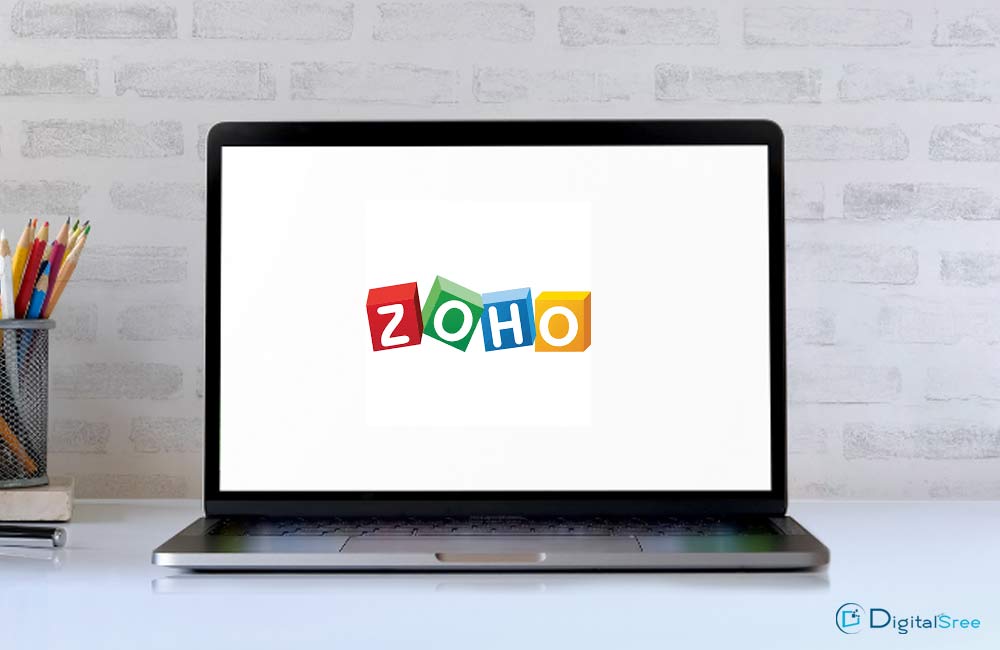 Zoho's free plan comprises 12000 emails per month and is limited to 2000 contacts.
Zoho drip campaigns are pretty famous and are widely used by email experts, you might have already heard about it.
The free plan allows you to import templates to the template library and use them for further designing.
You can also segment your emails, get them through a/b testing and finally settle on better performance, all these features are available on zoho's free plan.
9. Mailjet
Unlike other tools that I have mentioned already, mailjet has no limit on the number of subscribers (email marketing unlimited subscribers) or contact you can add to the workflow, but has a limit of 6000 emails per month and 200 emails per day.
This is for more fast paced teams who are looking for an all in one platform to create, edit and send emails. Mailjet pricing for premium versions starts from $9 per month onwards.
And I would pretty much recommend this for the aspiring email marketers who are looking to fulfill their marketing automation requirements.
10. Ominisend
Email management softwares like ominisend acts as an all in one online marketing automation platform that gives way for not only email marketing but also to various other social media platforms.
Even the automation is applicable to all such social media platforms, but is restricted to paid versions of ominisend.
You might be wondering how businesses use social media to connect with customers, well, this is one way to do it.
For the free version you are allowed to send 2000 emails per day or 15000 emails per month to your subscribers. Which is not a bad number so to speak.
That's it for the list of the top ten email management softwares, try to explore the tools or softwares that truly sinks with your email marketing goals.
There are also affiliate programs that are connected to email marketing tools like
Mailchimp affiliate program
There are many more affiliates related to the email management softwares, you can further explore this once you are an expert in email marketing and are looking for more advanced methods of making income through the field of digital marketing.
In Conclusion
I hope that you have completely read the article and understood the importance and benefits of email marketing, and also keep up with the digital marketing trends in 2021.
Here I have mentioned the main superheroes of email management softwares, Since you have completed reading the article you can choose the one which can help you out in reaching out to the apt audience.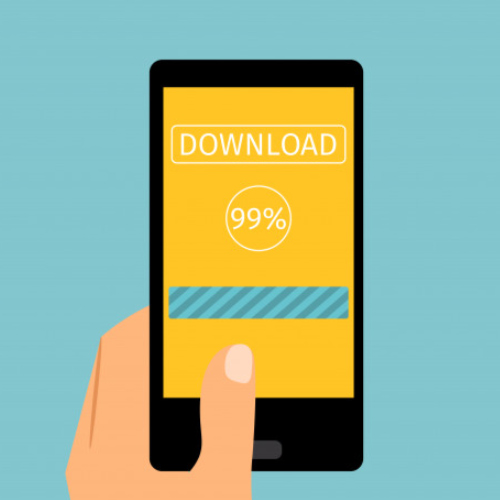 TOP INFLUENCER MARKETING AGENCY IN INDIA 2023By  SREERESH|  Date  :  25-APRIL-2023    Home > Blog > Influencer marketing agencyINTRODUCTIONIt is one of the social media strategies. It involves partnering with influential individuals or content creators to...