What is iContact and Moz an insight on the latest acquisitions
BY  SREERESH K  |  JUNE 28 .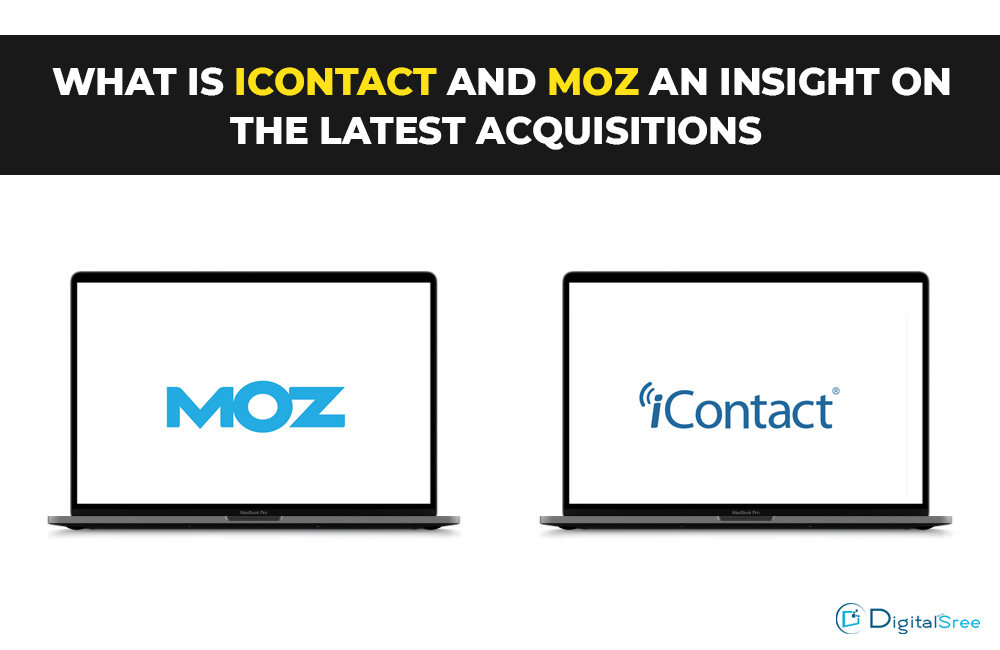 What is iContact and Moz?
When it comes to digital marketing, you all might know that search engine optimization plays an important role.
Ranking one's website organically to a top position that too on the first page of the Search Engine Page Result is like the only focus for most digital marketers.
Let's break it down into two and start from scratch.
What is iContact and Moz?
Moz is an SEO company, one who has dedicated services for digital marketers.
Moz was found in 2004 by Rand Fishkin and Gillian Muessig and was exclusively strong-minded on SEO services as it was initially named SEOmoz.
Gradually Moz started updating blogs on their website, sharing deep insights on digital marketing and its other factors.
Later on, after years of services, SEOmoz was slowly transformed into a consulting company in 2013.
Since then, many companies have depended on Moz to seek digital marketing advice.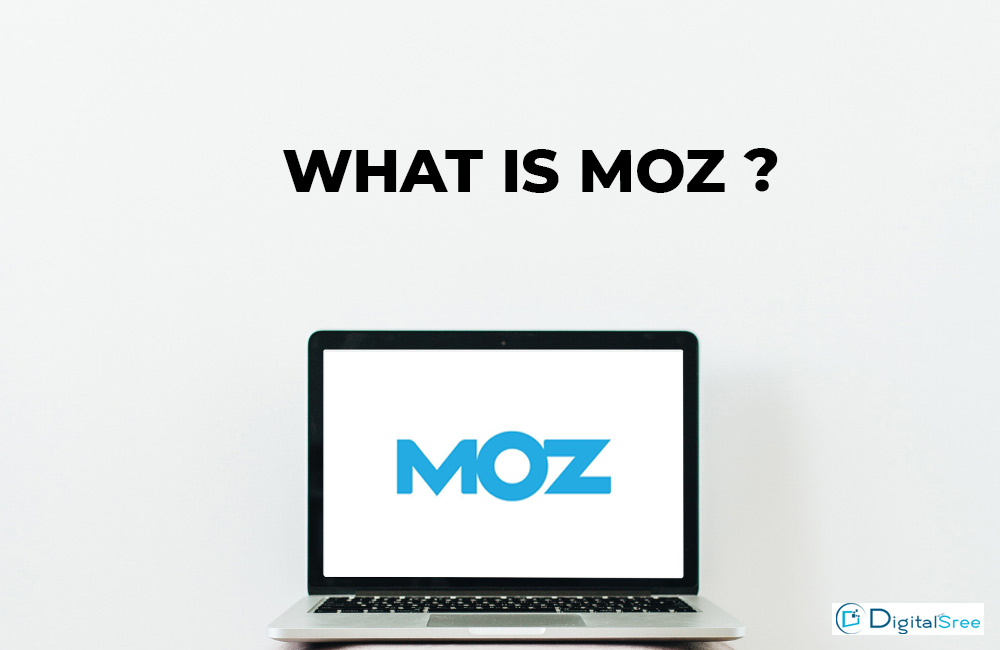 Moz also creates an ample number of highly educational videos to improve SEO toolset and facts focusing on digital marketers to be more successful in doing SEO.
Moz is also considered as one of the best SEO optimization tool that gives the best insights and abyss study of websites across the web.
IContact is an email marketing company that provides excellent email marketing tools to digital marketers around the world.
iContact is a subsidiary company of J2 Global, and many other sister companies include Campaigner, Communicator, and Kickbox.
iContact is a pretty easy-to-use tool by which you can do email automation using highly efficient automation tools, send personalized emails, and create beautiful emails using a wide variety of amazing email templates.
iContact I am one of the oldest email marketing companies out there that never have back down in the case of its reputation and claims to send 68 billion emails just last year.
How Moz help to grow your business
Moz, as we have mentioned earlier, has developed into much more than an SEO consulting company.
Moz has now become one of the best SEO tools that provide alluring pieces of information for the people who are learning google fundamentals of digital marketing
Let us look into some of them –
Some of the main components that Moz pro consists of are:-
➩ Audience insights – Gives you a shallow analysis of the users by tracking the user data and gives you a decent idea of your audience's preferences within your website.
➩ Ranking of websites – Compare your keyword rankings with your competitors. This gives you an insight on what keyword is ranking wherewith the SERP.
➩ Moz Crawlers and auditing – offering their crawlers to find out any imperfections or errors in your website is more than what you can ask for. Similarly, website auditing is also provided for utter perfection for your websites.
Local businesses like the one google offer, Moz local, will help you rank better in local listings.
Search engines can catalog your website once Moz local generates a business listing catalog and distributes it among various search engines, eventually reaching new customers.
There are two sections in Moz Local that you can select according to the size of the business you own.
Moz Local for Small Business and Moz local for Enterprise
How iContact help to grow your business
How iContact help to grow your business
iContact gives out a clear picture of email marketing best practices 2021.
Helping you out by simplifying email marketing in a much more personalized manner.
Advanced usage of email automation also makes things easier for you
● You can easily nurture your leads and turn them into buyers
● Sending automated emails to personalized list on birthdays, anniversaries, and much more special days
● Creating beautiful welcome emails to new subscribers.
Now that you have clearly understood what is iContact and Moz, let us get to the latest acquisitions.
Mergers and acquisitions are not new in the online world, and one such acquisition is iContact and Moz.
iContact Acquires Moz To Strengthen SEO
Yes. You read that right.
Moz Acquired by iContact means strengthening od SEO and Email marketing.
Moz and iContact being the pro players in the categories of the best email marketing tools and the best SEO tools, respectively, has undeniably the largest traffic of digital marketing audience.
Moz Acquisition is the only sole focus to strengthen SEO and email marketing together under one roof.
Michael Pepe, the president of iContact marketing corp, has not completely disclosed the terms anc conditions on which both the companies have merged.
But one thing is sure that the brand name Moz will remain, and the services offered don't get discontinued or changed in any sort.
And as a bonus, the bulk email sender software, iContact, intends to merge the email marketing facilities along with what the Moz SEO services are currently being offered.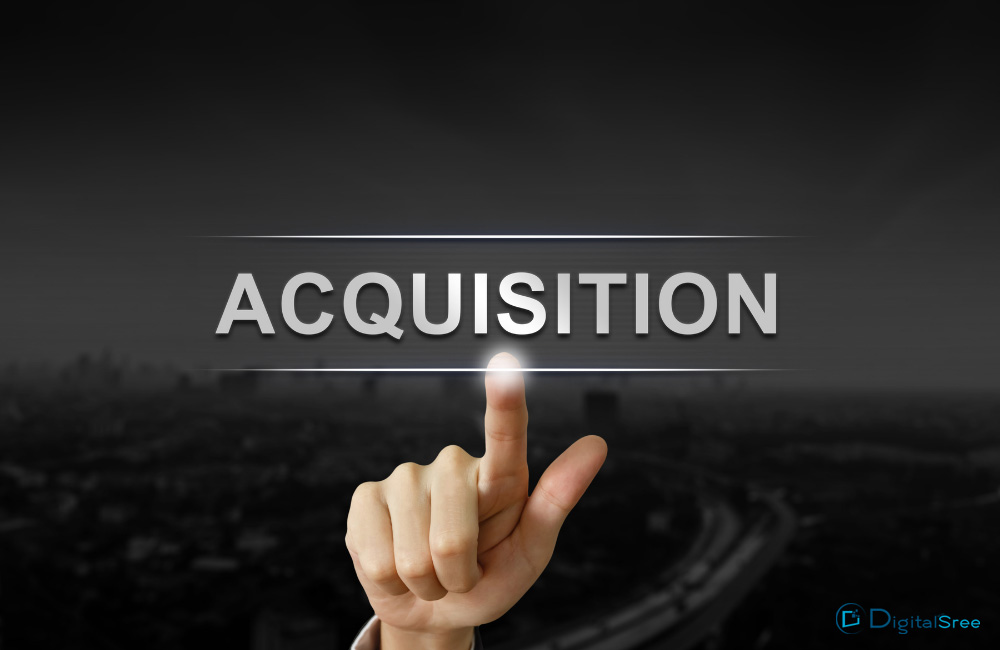 In an interview, the iContact marketing corp has said that the idea of merging seo software suites that gives out the best SEO tools 2021 and the best email marketing tool came from serving the same type of audience.
Putting it in simpler words, whoever seeks the email marketing services also requires seo services. Hence the idea of merging arose.
The people who clearly know about what is iContact and Moz are definitely optimistic about hearing the merging news, which is proved by the raising positive tweets on Twitter by digital marketing enthusiasts.
Conclusion,
This critical merging is the result of foreseen future of SEO and digital marketing as a whole. And this is the best time to invest in digital marketing in 2021
So, I have now elaborated on everything I know about what is iContact and Moz, and I hope you all have enjoyed reading and understanding what this incredible merging represents.
Thank you.
What Is Sitemap In SEO?By  SREERESH|  Date  :  05-JUNE- 2023    Home > Blog > EXACT URL FROM  SITEMAPIntroduction to Exact URL from SitemapIf your website's pages are linked correctly, Google will typically be able to find the majority of your site's content....