Latest update on digital marketing April 2021
BY  SREERESH K  |   MAY 25 .
SAVE 70% OFF on Digital Marketing Full Training
We live in a fast-moving world and are putting up with rigorous changes in terms of marketing.
Customer's needs, on the other hand, are emerging as dubious every now and then.
Hence the marketers need to adapt to the upcoming changes in marketing and get a clear picture of the so-called Latest updates on digital marketing.
Unlike traditional marketing methods that follow perpetual approaches to marketing, digital marketing is a platform where consecutive changes tend to occur.
We are here to elaborate on any such changes and the Latest update on digital marketing in April 2021
These changes may be drastic at times but proved to be effective and efficient as always.
Digital marketing updates are the most relevant topic of discussion in the current era that we live in.
As day-by-day, most of the now struggling businesses go online or mainly depend on digital marketing for boosting up their company and their products.
As you all might be familiar with Digital marketing and its efficacies, we could potentially move on to the topic of the latest updates on digital marketing.
Wordpress plans on obstructing Google's FLoC
Facebook and Instagram to enable business schedule stories
Professional profiles by Twitter
Google's new Travel induced updates to search results
WordPress plans on obstructing Google's FLoC
Google's FLoc is a tracking system that claims to be safe, providing more privacy than using a third-party tracking system.
But not everyone consents with Google's claims.
WordPress oversees FLoC as a threat to user privacy, though Google claims it to be otherwise.
FLoC focuses on tracking user data and aligning users to particular categories by tracking down your recent browsing activity and sharing those pieces of information with websites and advertisers.
WordPress proclaimed FLoC as a terrible idea.
WP also says that FLoC might aggravate more user privacy than the third parties do, and also the behavioral targeting may lead to discrimination based on caste, ethnicity and also lead to predatory targeting.
WordPress plans on going against Google's FLoC by blocking them on their website.
Digital Marketing Full Course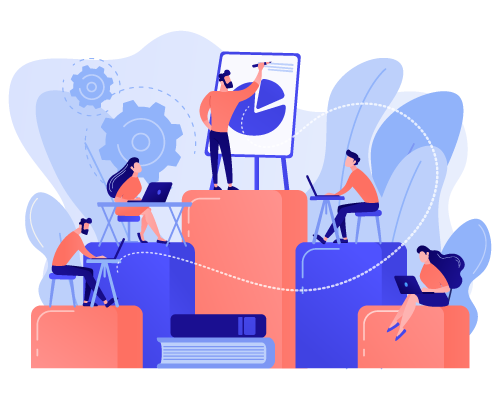 ☑ Best way to learn digital marketing
☑  Become a successful digital marketer
☑  Increase your traffic in 60 days or less
☑  Trusted by more than 30000 students
Facebook and Instagram to enable business schedule stories
Remember the Facebook Business suite, which was introduced in September 2020? Now more updates have been flowing into the business suite.
The recent update would be a feature that enables the user to schedule stories across Facebook and Instagram.
Scheduling stories are convenient to the social media managers who can pre-plan accordingly and post stories without delays or any kinds of interruptions.
This feature was already available for regular posts but not for stories.
In conjunction with scheduling stories, there are few more new updates: the feature to manage Facebook photos and albums under the roof of the business suite.
The new update also comprises saving Facebook and Instagram stories as drafts accessible on both business suit app or desktop sites.
This feature is advantageous wherein we can save a post or story as a draft and then come back later to edit it until eventually posting the content.
Professional profiles by Twitter
This new feature will draw a distinction between a regular account from professional profiles, thanks to the added details that it showcases.
As per the update details given out by Twitter, the professional profiles will display the business address and the time they operate. Also, there are two added buttons, Get directions and Contact.
As mentioned above, with the Get directions button, the users can easily acquire directions to specific business locations.
This feature was not previously available as the users get directed to the company website and then get the details.
Now, this new addition turns out to be really helpful for the users as well as for the business entities.
Next is the contact button, which was also lacking not long ago in Twitter profiles, which is now resolved with this new update.
These new features make professional Twitter accounts stand out among the usual profiles and might greatly help in flourishing one's business more rapidly.
Currently, these features are only being rolled out in businesses based out of the US, but soon Twitter is planning on implementing them across the globe.
Google's new Travel induced updates to search results
As the world is recovering from the global pandemic, restrictions in most parts of the world are being lifted off for vaccinated people.
People who are vaccinated are waiting to travel in and out of various countries.
Google's new updates focus on such people who are planning to travel with this pandemic still going on.
Google is well known for getting fast solutions for people's needs. That is the main reason for these new travel updates as more and more queries are raised by the people online.
So the update goes like this: As we search for hotels, flights, or things to do in a particular country, the search results will show additional pieces of information on covid 19 protocols in those countries and also shows if you need to show test results when landing in those countries or will you be required to self-quarantine once you reach the destination.
This information given out is country-specific and shows the details of any lifted and ongoing rules and restrictions.
As we mentioned earlier that google answers and adapts to user needs, these new updates prove that claim.
As most of you may be familiar with Hubspot and its highly educational blogs, Hubspot has signed an agreement to acquire a media company called Hustle.
Hustle is well known for its highly effective premium reach content, newsletters, podcasts, and media publications.
Hubspot SVP of Marketing Mr. Kieran Flanagan recently said that customers get introduced to Hubspot via its educational blogs, academy, and youtube content, but never by their Software.
By acquiring the media company Hustle, Hubspot can better meet the needs of the scaling companies by delegating business, educational, tech content according to their preference.
Once acquired by Hustle, Hubspot can deliver a wide variety of content to the customers and community in any formats they show favoritism towards.
We have caught up with the newly emerged updates of the digital marketing world.
But we are not done with only one blog. Do check our future blogs for more updates and exciting content well needed in today's marketing world.