Why is Discord for Business is important
BY  SREERESH K |  DECEMBER  28.
Have something you need to communicate right away?
You did not find a better one ?
Then there is an option for you
Discord is a wildly well-known text and voice chat service, boasting more than 130 million users registered in just three years of being on the market.
Similar to Skype, the platform is rooted in gaming. It's also gaining popularity among marketing and businesses looking to reach out to customers wherever they are.
In addition it's also helping companies to build their brand by leveraging their Discord community, so discord for business can increase their reach.
At present, Discord is most well-known for its status as the most popular messaging platform used by gamers, developers, and streamers.
However, many organizations have recently migrated towards Discord in place of using Slack or Microsoft Teams .
Are you wondering Why should a company team use a Discord platform specifically designed for gamers?
If you want to learn more about Discord, then this guide is for you.
Let's start.
What is discord ?  Is discord for business suitable for Digital marketing
Does it sound interesting to know about Discord ?
Well !
Discord is free, secure, and comes with applications for both the mobile and desktop operating system.
Private and public servers can be made and there's no limit in the number of servers you can host.
In addition there are many startups that are becoming proficient Discord is a great alternative to Slack , Skype, and other tools for business collaboration.
Users are able to join various servers with invitations to exclusive ones and also chat with other members of the community through specific channels.
Let see what is the use of discord in Marketing
Discord is among the most efficient tools you can use to promote your company.
Discord growth strategy can make it an attractive option for companies and gamers and standing out from other compiteters
How does discord differ from its competitors
Social media marketing  is often  mentioned as the  most  effective way for  reaching customers  via the internet.
However,  let's see  why  messaging  apps like Discord have twenty percent higher monthly active  users  than social media.
Discord was  the winner of the contest for the most  popular gaming chat platform and is now looking to become the primary platform  for all communities on the internet.
There are plenty of free online communication tools,  Discord is unique due to its extensive selection of chat alternatives.
It  integrates  all the top features of other popular applications, like Skype and Slack and has a simple to use interface.
Discord stands out from its rivals as it allows users to quickly set up and host their own private servers for free.
The  servers  let  users  chat  and  can be set to  be  either public or private,  meaning only  those  who have been  accepted (with exclusive invite URLs)  are able to access the  private Discord servers.
It means that they'll be competing against applications like Slack, Reddit, Twitter, Facebook, Microsoft, and Epic.
Their free-to-play and pay-for-status monetization model provides a competitive advantage.
If your company is recognized by the media or you are looking to increase awareness of your brand and gain feedback from your customers, Public servers are the best option for promoting your brand.
However, if you are part of an intimate community and you have discord marketing ideas to manage your business,you may want to think about hosting your own servers.
There's some rumors floating around in the tech industry that Microsoft could purchase the chat service Discord for around $10 billion.
It might be surprising to those who aren't familiar with Discord, or believe that it's not geared towards gamers like it was at the beginning.
Similar to other chat apps, Discord lets you create a chat room that is referred to as the server, to which you are able to invite others.
If you invite someone to it, they will receive an invitation to join it. Once they are in, they can choose to call or text others on the server.
Each server can be broken into "channels," small spaces for discussion on specific subjects, as opposed to a single live forum.
Channels are available in either voice or text formats which makes them simpler to use.
You can also make specific channels in your server private, meaning only those who have been invited to these rooms are able to access the channels.
In addition the server itself can be either open, where everyone is able to join or private, making it invitation-only.
Discord business benefits
Every business needs the best virtual collaboration tools in order to stay on track and get things done as well as increase revenue.
Check out our blog on How to increase revenue inorder to succeed in the field of digital marketing.
Discord is one such tool. It's a simple-to-use, primarily for gamers, app that allows you to talk or send messages with people around the world.
It's extremely popular, but it also has more than 140 million active users . It's not designed primarily for business but is mainly for gamers.
But ,What is Discord used for within the corporate world?
With incredible features Discord is used for business by many who appreciate its ease of use to connect with employees inside and outside the workplace.
Let's look at Discord's other attractive benifits .
Let's dive in
➥ Easy to get started
Discord is a simple chat application. Anyone  who has used chat features on social  media or their  smartphone  will  be  able to  understand its workings in  no time.
The app  can be downloaded quickly and takes  up very little  space on  your  phone or computer.
The  intuitive  features make  it easy  to  set  up a  Discord  meeting. Primary  benefit  of  Discord  is  that  the  core  product  is  completely free .
➥ Cost effective
Many features of Discord are available for free.
You can sign up for an account on Discord account, create an account, and then add others to it using a Discord invite link at absolutely no cost.
Voice, text video chat, as well as Screen sharing is also free. A free membership will give you access to all the features that Discord offers, so your employees and most users alike will be able to use them.
Discord's paid service, called Discord Nitro, is needed if you need to increase your server's live capacity for live streaming and video and upload limits Even then, discord pricing is $99 per annum.
Nitro gives you access to HD video capabilities, larger servers and custom emojis.
There are also a few other perks that appeal to gamers, such as badges and animated avatars.
➥ Integration with other tool
Discord's natively available integration menu is quite limited at the present time, and includes Webhooks, Twitch, and YouTube among the initial integrations.
Discord invites its developers to use its API to develop new partnerships outside of gamers.
Zapier is one of the apps which helps to add more features and integrates thousands of functions for your Discord experience.
➥ Easy to build community
Aside from internal communications, you can set up a Discord server to serve as a social media platform .
You can create different channels based on the topics your intended users might want to discuss. Also, let them join together.
Create a text channel that can discuss films, books or even adventures, anything that is appropriate to your company and your target audience.
It is possible to start an audio or video channel, if you need to. If your local area expands , the image of your business will grow as well. Word-of-mouth marketing is still a significant force.
➥ Server limit
Another excellent aspect to be found in Discord is its extremely high limit of servers.
Servers can accommodate up to 250,000 members as well as up to 25,000 concurrent online members, which is more than enough for most businesses.
Servers can also accommodate up to 500 channels, which means you can organize conversations with hundreds of different subjects.
Discord marketing tips gain more exposure
Finally , You've made the decision to utilize marketing on discord for your business?
Do you have any idea how to use discord ?
Still confused about moving further ?
Then here is tips for you
➥ Create A Community
The use of Discord for business goes far beyond creating a connection between the audience and brand.
Discord allows customers to join together and interact with each other over common interests.
This type of building community is an essential element of building brand loyalty , which allows users to truly connect with each other and also allows you to be able see what your audience has to say and get immediate feedback about your business.
➥  Make It unique
Discord can be used to promote your business by creating incentives to encourage customers to sign up for your servers.
This could be accomplished by providing a discount and access for your server.
You can also utilize Discord services in the event that your company has a rewards program or membership.
This is done by making private channels or servers restricted to users who subscribe as members.
This creates excitement and a reason for your customers to sign up.
It also allows your company to establish an intimate, smaller group that is composed of the most loyal clients.
This in turn aids in your market research as well as gathering valuable feedback.
➥ Engage with your Audience
Discord's settings allow you to send out targeted messages.
You might want to consider making use of Discord to market your business by creating channels that are different for announcements that target different groups of people.
In those channels, you can post content that is typically included into your email newsletter.
It can be more entertaining and engaging for your audience as opposed to email marketing.
It's a quick way to get a response from the target audinece.
Discord  also has an emoji react feature , which  means that even when you don't get an in-depth  feedback  system it  is  possible  to  gauge an  audience's  reaction using the react feature.
Discord was initially an online platform for gamers. Through the pandemic, it grew to reach an ever-larger population.
It was an easy method to communicate with family and friends.But now it is a better choice for who wants to start a new business
Influencers have used Discord as a relationship-marketing tool to keep in touch with their followers.
Additionally, Discord is a distinct platform from the typical Social Media Marketing .
If you have not started with discord digital marketing connect with free marketing consultant.
Now it's time to begin with it
Connect me on discord  –  Sreeresh#7159 !!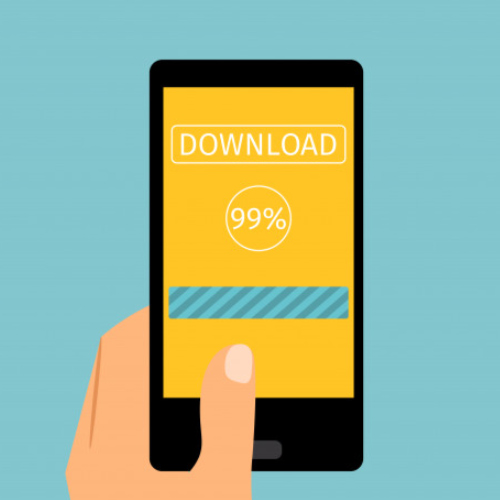 TOP INFLUENCER MARKETING AGENCY IN INDIA 2023By  SREERESH|  Date  :  25-APRIL-2023    Home > Blog > Influencer marketing agencyINTRODUCTIONIt is one of the social media strategies. It involves partnering with influential individuals or content creators to...