Rank Math SEO | Learn extensively about Rankmath SEO
BY  SREERESH K  |  JULY 18.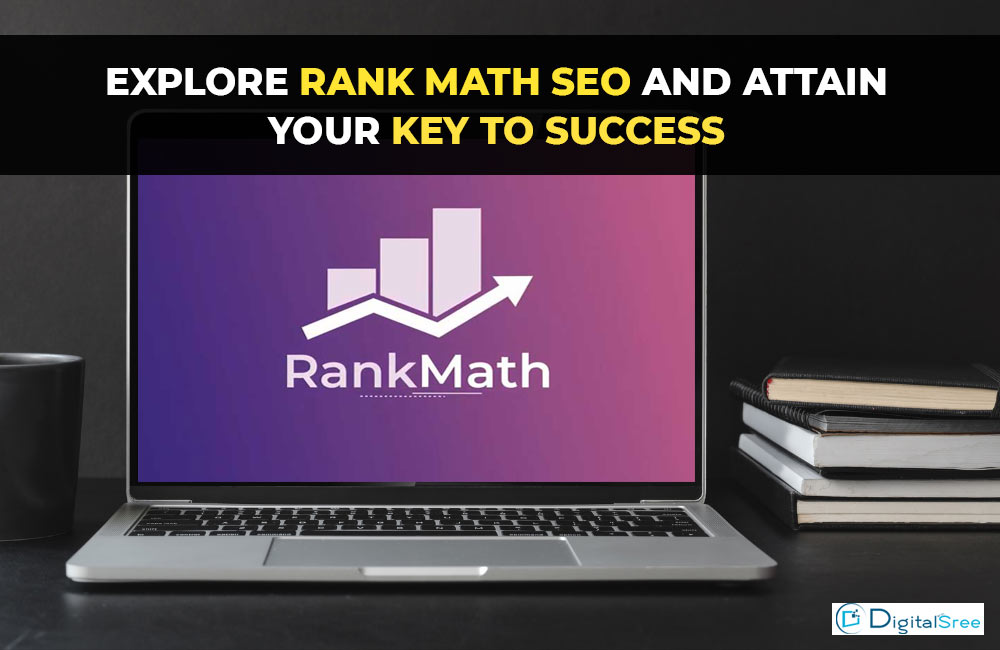 As you have come across this website to read this article, you might have a general idea of the Rankmath SEO plugin.
However, since I am a digital marketing freelancer in Kerala, instead of diving straight to the core topic, let's learn from the basics.
Let me start off with the fundamentals and some of the most raised questions within the Rank math SEO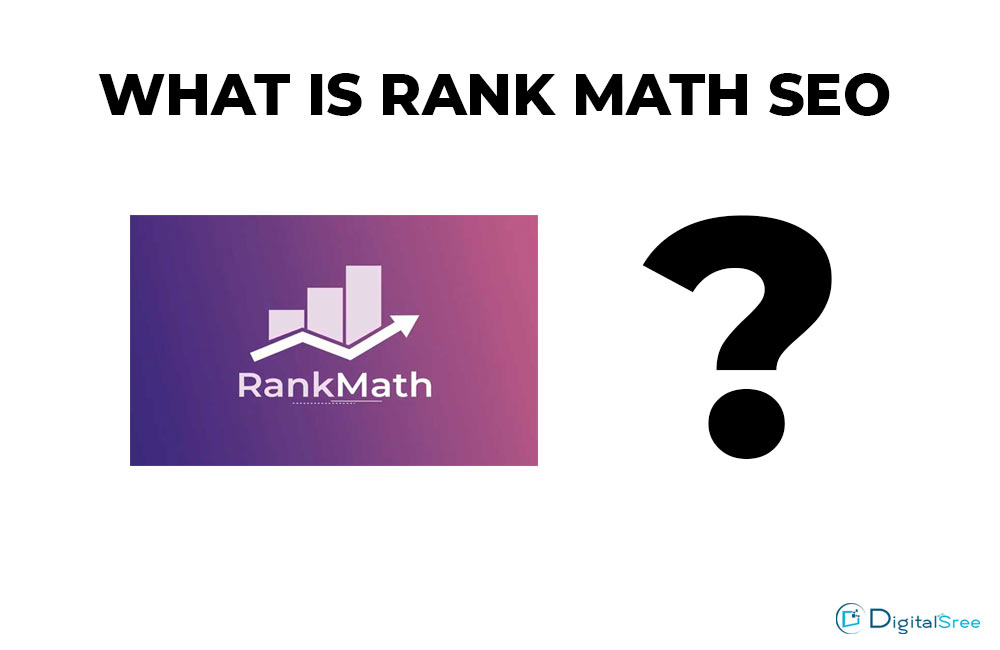 As you all might know, WordPress is one of the most effective ways to create your own blog or website.
Considering the fact that more than 40 percent of the websites available today online are powered by WordPress.
Rank Math is a Search Engine Optimization plugin within the WordPress website building platform.
If you are not aware of Rank Math, WordPress development and SEO, you can always choose the institution that excels at it.
Explore advanced digital marketing course 
Is RankMath good for SEO?
This is one of the most asked questions by WordPress beginners and SEO freshers.
Well, I can surely tell you that Rank Math gives out unconditional features that can help you optimize and strategize your websites.
Rank Math comprises modern-day SEO features like measuring several different aspects of the website by giving scores out of a hundred points.
As Jill Whalen once said;
"Good SEO work only gets better over time. It's only search engine tricks that need to keep changing when the ranking algorithms change."
So according to the algorithm changes, you can change the suggestions provided by rank math to score a hundred out of a hundred.
As mentioned above, there are many more to these features, many of which I will be saying as you read through this article.
What is a Focus Keyword in Rank Math?
As the name itself suggests, a focus keyword is a keyword that you wish to rank your site for on the search engine results page.
Rank Math can be of unimaginable help, as you tell ( not literally ) Rank Math about that particular focus keyword. Then it shows you when and where to properly optimize your page or blog content with that specific focus keyword.
What can you do with SEO Rank Math?
The real question asked should be, what can you not do in SEO Rank Math?
Everything you require to tactically and successfully build a website is at your fingertips with the usage of the Rank Math plugin.
I can answer this in detail, but before that, let us first install the Rank Math SEO plugin, Shall we?
How to install Rank Math SEO plugin?
Actually, there are many ways that the Rank Math plugin can be installed,
➥ Installation within WordPress
➥ Uploading Rank Math to the server using FTP
➥ Direct Rank Math download to the server using SSH
But let us just consider the most effortless way there is,
Installing Rank Math plugin within WordPress is the most common and most straightforward way compared to the rest.
You can do this by logging in to the admin panel of WordPress and then clicking on the plugins section.
Once you have gone into the plugin section, you can add new plugin by searching for Rank Math SEO and installing it.
Within a few seconds of installation, the button then changes to activation.
Click on the activate button, and then you will be directed to the plugins section. Then you can see the plugin has been successfully installed.
Now that you have installed the Rank Math plugin let us move further into the topic.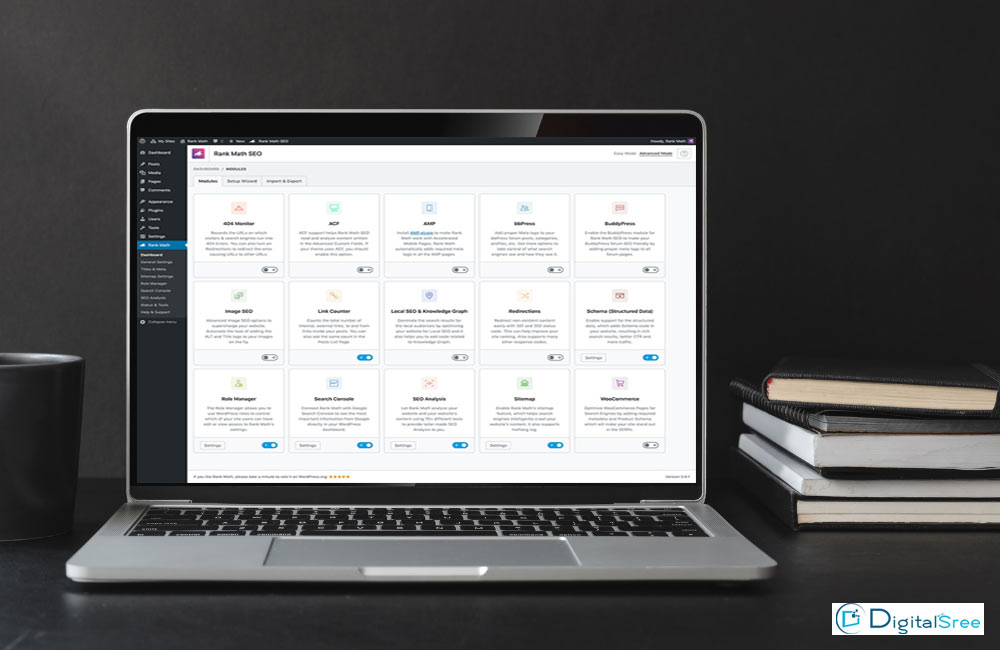 No matter if you are a fresher or an unparalleled SEO expert,
Using Rank Math SEO can be of great help for all levels of SEO professionals.
Rank Math features are as follows –
➩ Flawless user Interface – Apart from the clean and legitimate user interface, a best practice of snippet preview is available so that you can get a better look at the final product way before publishing it.
➩ Statistics forecast – you can see any indexing issues and show site map status and the specific keywords that you rank for. These will give you some excellent insights into your website.
➩ Going hand in hand with Google Analytics – Google Analytics is used for getting your website's metrics. For in-depth analysis, integration of both analytics and rank math can result in avoidance of existing WordPress and depending on other webpages causing inconvenience.
➩ Rank Tracker – Rank Math's Rank tracker is an efficient feature that keeps track of your website's performance and monitors your focus keyword rankings.
➩ Schema generator – Rank math has one of the most advanced schema generators. You can increase your CTR by crafting excellent content that takes the prime position in the SERP.
➩ Google trends integration – Rank math also excels in keyword research. It has integrated with Google's most valuable tools, which are Google trends. An efficient comparison of keywords and their trends can be analyzed with the help of Rank math.
➩ SEO Overview – The SEO Overview feature helps you see your whole SEO efforts. Results that affected the respective pages or posts on a website, all on a single page of Rank Math.
The list goes on; there are several more features and advantages in using Rank Math SEO plugin.
Nevertheless, those mentioned above are some of the most critical and much-used features.
Next, let us have a look at what are the best settings for rank math.
As you have already gone through the installation process of Rank math SEO WordPress, how about getting to know how to set up the whole thing?
There are some steps to configure your Rank math SEO for the best optimal performance.
➤ Setup wizard – Once you are done with the installation, you can go to the Rank Math section from the WordPress dashboard. Select the Setup wizard button.
In the setup wizard, you can select from three options Easy, Advanced, and Custom Mode. Depending on the selection, Rank Math will pattern your SEO settings.
Custom mode is currently limited to Rank Math SEO Pro users only.
➤ Data import – This is only required if you have been using another plugin such as Yoast SEO.
If you have to regain and save those data from another plugin to Rank math, the import and export option from the rank math dashboard can help you out with this process.
➤ Configure site details – Enter what kind of website you are planning to set up in rank math.
The website you have created may be a personal blog, official business website, hobby, or an online store. Whatever the category your website falls in, you can set up rank math accordingly.
➤ Integrate analytics – Connect Google analytics with your Rank math Account to have an insight on website metrics. By just clicking on connecting to Google services from the rank math dashboard.
Similarly, you can connect with Google Console and Google Adsense if you opt in to communicate with the Google services.
➤ Sitemap – there is a sitemap feature within the Rank math dashboard. It is a well-recommended feature as it is a part of Rank math SEO itself.
Creating sitemaps can help in the smooth indexing and crawlability of bots on your web pages.
➤ 404 and Redirection – bid goodbye to 404 error pages as rank math's 404 monitor and redirections that can help you out with redirecting users from the broken links within your website, giving an uncompromised user experience.
These are some of the most important settings you can set up for a personalized performance.
Suppose you are not comfortable choosing the advanced mode. In that case, you can always toggle between easy and advanced methods at your convenience.
As you might have noticed that I have mentioned Rank Math Pro which is a premium version that you can buy for $59 per year.
There is also Rank Math Business plan costing you $199 per year.
Now that you know about rank math pro and business, let us compare a prominent SEO plugin with Rankmath SEO.
Yoast was a prominent SEO plugin until Rank math SEO got introduced to the scene.
Comparatively, Rank math is more manageable, enhanced, and spontaneous than its competitor, the Yoast SEO.
Several similar features like a hundred points page analysis, ten times better keyword analysis, and many more features that are available on Rank math are provided for free; you would have to pay for such numbers in Yoast SEO.
Yoast Premium comes at the cost of 89$ per year and provides less efficient outcomes when compared to the Rank math SEO plugin.
Hence the main drawback for Yoast SEO is that it is more pricey when compared to Rank math SEO which gives most premium features absolutely free.
Read in-depth about Yoast SEO vs Rank Math.
Switching from Yoast to Rank Math
As discussed earlier, the setup wizard lets you ultimately convert your data to rank math with ease.
As various Rank math VS Yoast SEO surveys online, several SEO experts have moved on from Yoast to Rankmath as an ocean of vast SEO features are provided for free in Rank math .
To prove my point, here are some of the recent reviews on rank math.
As I have mentioned on various occasions, Rank math is a must-advised all-in-one WordPress plugin that provides endless features free of cost.
In Conclusion
In this article, I have repeatedly written in favor of Rank math, as it is one of the best plugins that I have used so far.
As a digital marketing entrepreneur myself, I have scrutinized various softwares, tools, and plugins related to SEO.
Throughout the years of serving as a digital marketer, I have developed several tactics in digital marketing.
Join the best digital marketing course in Kerala
The reason behind these unparalleled tactics is the highly refined and SEO friendly tools and plugins like Rank Math SEO.
Hence I recommend rank math SEO, the incredible tool behind a very successful digital marketing company.
Come check us out Nexxa digital marketing Company. And I hope you enjoyed reading the article.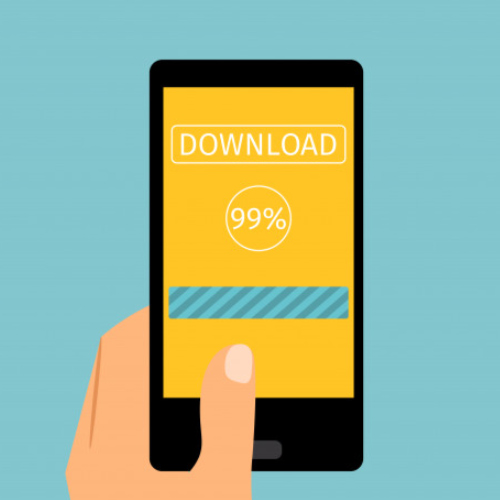 TOP INFLUENCER MARKETING AGENCY IN INDIA 2023By  SREERESH|  Date  :  25-APRIL-2023    Home > Blog > Influencer marketing agencyINTRODUCTIONIt is one of the social media strategies. It involves partnering with influential individuals or content creators to...