BY  Gayathri   |  JULY 10
SAVE 70% OFF on Digital Marketing Full Training
Are you still wondering which Seo plugin to install for your WordPress website?
Well, you definitely need an SEO Plugin for your WordPress website to optimize the website.
And that's exactly why the Yoast vs Rank math comparison arises.
Because, without proper SEO, it might be challenging to increase the visibility of your site, and drive traffic to your website.
Why Yoast SEO vs Rank math?
Yoast SEO is the preferred plugin for many years now, but that does not mean it's the only option available that works well.
Several other SEO plugins work equally great, perhaps better than Yoast SEO.
One of which is Rank math. Rank math is relatively a newcomer compared to Yoast SEO, but it is growing exponentially fast, surprising the users by the quilty and advanced free features it provides.
So which one should you pick from the Yoast SEO vs rank math for your WordPress website?
Well, these two are the best free SEO plugin for WordPress and we are here to help you choose.
Digital Marketing Full Course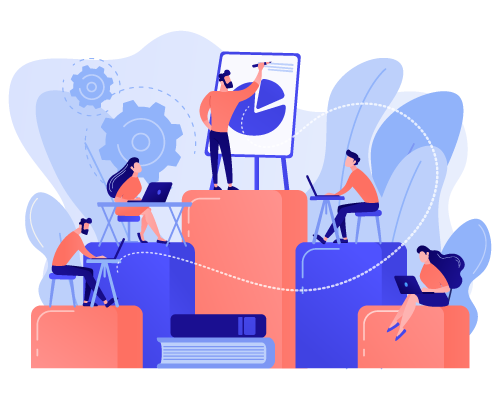 ☑ Best way to learn digital marketing
☑  Become a successful digital marketer
☑  Increase your traffic in 60 days or less
☑  Trusted by more than 30000 students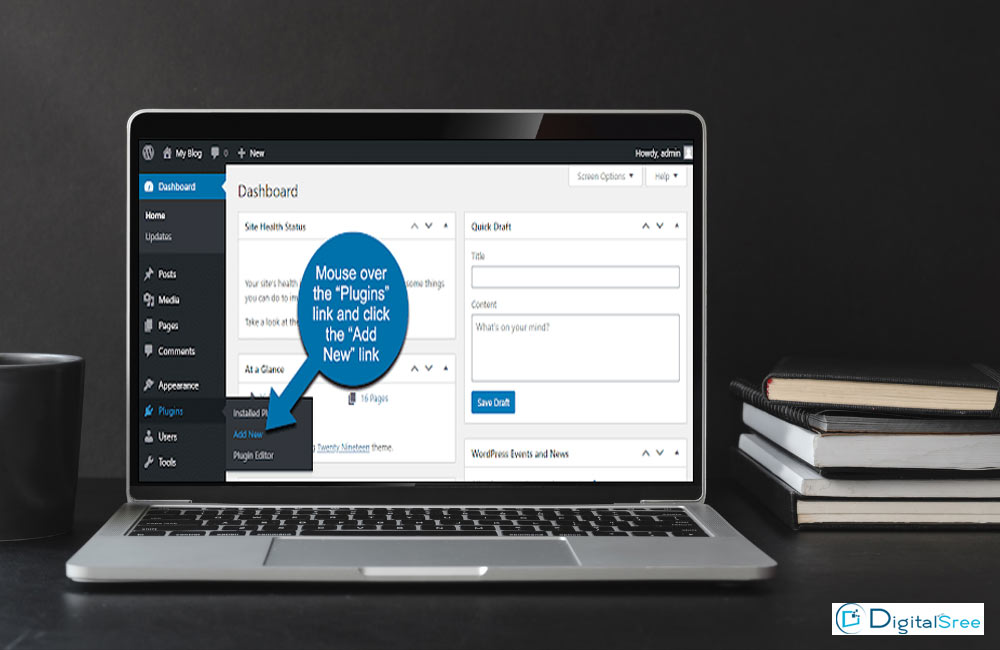 The truth to be told, SEO plugins themselves are not enough for your website to rank. These plugins work as a guide to create quality content in addition to various WordPress SEO Services that are available.
SEO plugins help to optimize the content we create by providing title text, meta description, keyword density, image alt text, content word count, and much more.
Good SEO plugin tasks include:
✓ Giving the search engines instructions on which content/URLs to index
✓ Providing instructions in the robots.txt
✓ Generating a sitemap
✓ Analysis of your posts and pages
✓ Management of your redirects
✓ Providing basic structured data
But again, these plugins are there just to guide you while creating content to make high-quality content for your website by optimizing your posts and pages on WordPress.
| | | |
| --- | --- | --- |
| FEATURES | YOAST SEO | RANKMATH |
| SEO Titles & Meta Description | ✓ | ✓ |
| XML Sitemap | ✓ | ✓ |
| Google Search Console | ✓ | ✓ |
| AMP Friendly  | ✓ | ✓ |
| Snippet Preview | ✓ | ✓ |
| Breadcrumbs | ✓ | ✓ |
| Basic Structured Data | ✓ | ✓ |
| Robots.txt  | ✓ | ✓ |
| Social Media Description  | Premium  | ✓ |
| Keyword Counter  | Premium  | ✓ |
| News SEO  | Premium  | ✓ |
| Internal Linking  | Premium | ✓ |
| Focus Keyword Analysis | Single Keyword | Multiple Keywords |
| WordPress Rating  | 4.8 out of 5 stars | 4.9 out of 5 stars |
| WordPress Active Installations | 5+ Million | 800,000+ |
| | | |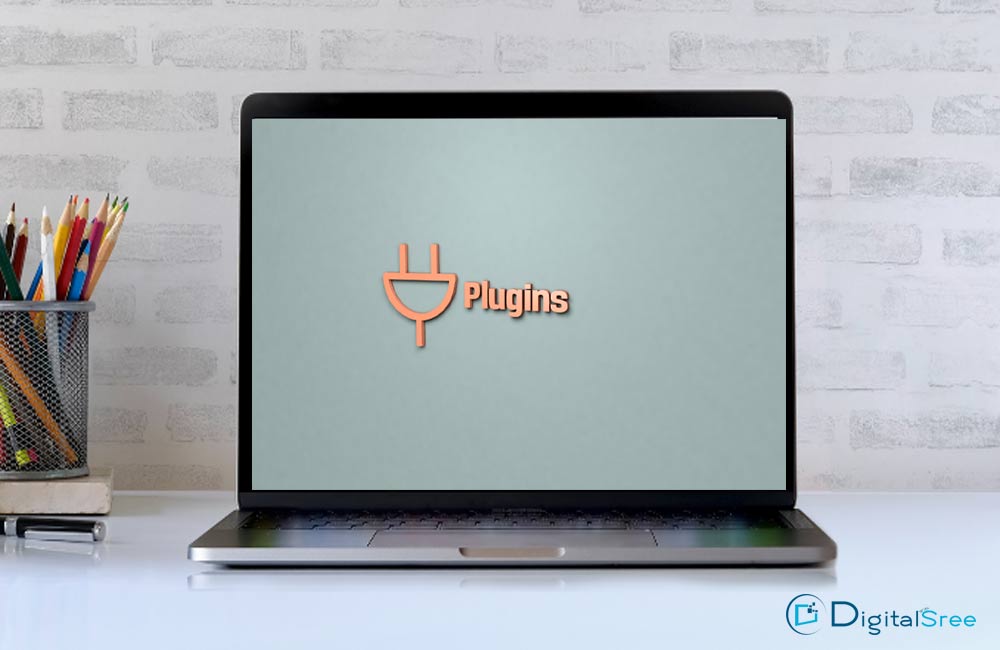 Yoast is the most popular WordPress search engine optimization plugin. It's actually one of the most in-demand WordPress plugins of all time, with 300+ million downloads.
You can write SEO-friendly content with the right keyword with the help of SEO analysis.
The readability analysis feature provided by the Yoast SEO for WordPress ensures that the content is easy to read and understand.
In addition, E-mail support and various useful extensions are also available for Yoast SEO plugin premium users.
Even though Yoast provides various other features, most of these come under the premium version.
Free Features of Yoast SEO Plugin
☛ Optimize for keywords & keyphrases
☛ High Performing Keywords
☛ Structured Data Blocks
☛ Yoast SEO breadcrumbs control
☛ SEO analysis
☛ Readability Analysis
☛ Snippet preview
☛ Yoast Google Analytics
☛ Advanced XML Sitemaps functionality
Premium/ Paid Features of Yoast SEO
☛ Social previews
☛ Article optimization for synonyms and related keyphrases
☛ Automatic internal linking suggestions
☛ Content Insights
☛ Redirect Manager
☛ Focus Keyword Export
☛ Free of Ads
Rank math SEO plugin is a free search engine optimization plugin that comes with an easy setup wizard to help you optimize your content for a higher ranking in search results.
At Present, it has 800,000+ active installations and 4.9 stars Worpress Rating within a short period.
Rank math plugin is designed with a module-based system that can be enabled or disabled as per your requirements.
Rankmath also has a build-in 404 error monitor that helps to find and resolve Page Not Found errors for a better user experience for your audience.
There are several premium features available for the Rank math SEO plugin users for free.
Free Features of Rank math Plugin
● Google Analytics
● Multiple keyword analysis
● Local SEO & Image SEO
● 404 Error Monitor
● Easy to follow the setup wizard
● Clean User Interface
● Module-based system
● Code optimized for speed
● Bulk Edit Titles & Descriptions
● Recommendations to internal links
● Redirect manager
● Counter for external links
Premium/ Paid Features of Rank math
● Advanced Google Analytics Integration
● Keyword Rank Tracker
● Advanced Schema Generator
● SEO performance Email Reports
● Google Trends Integration
● NEWS SEO, Image SEO, Video SEO sitemap
● Local SEO PRO – Multiple Locations
● WooCommerce SEO PRO
● Advanced Post Filtering
● Track Top 5 Winning & Losing Keywords
● Track Top 5 Winning & Losing Posts
● Custom Schema Builder
And much more…
The business version provided by Rankmath includes all the premium features + Client Management.
Rank Math Vs Yoast SEO Performance
Talking about the performance of Yoast SEO VS Rank math, Rankmath claims to be lightweight & fast due to its code optimized for speed. On the other hand, Yoast SEO released a new version that improved the performance of the site. But there is much more to both.

The user interface is one of the crucial parts of any plugin tool. A clean and simple user interface will attract more people and makes it convenient for the users to use the tool.
Yoast SEO focuses a lot on functionality rather than how it looks. It might be enough to get everything organized but at the same time, uninspire the users due to its bland user interface.
Rank math offers a clean and simple dashboard. You can turn on and off different features in one place. The purpose of each feature is mentioned right next to it to make it easier for the users to understand.
Rank math gives an attractive interface that looks modern and improves the user experience. Compared to Yoast SEO, rank math is a bit easy to navigate and use for a beginner WordPress user.
The SEO performance of both the SEO plugins is very similar and efficient.
However, Rankmath provides more features than Yoast SEO, making it ever better than Yoast SEO. Having said that, there isn't much of a difference, it is hard to say which SEO plugin works better. There are various other ways you can optimize your website with search engine optimization by learning the important components of technical SEO.
When it comes to indexing, a sitemap file is an important part of any website. Google crawlers cannot fetch your content without a sitemap.
Yoast SEO plugin and Rank math SEO plugin generate the sitemap of your website automatically.
The Rank math SEO plugin comes with a fast-loading Sitemap feature. You can create a custom sitemap on your site. You can also generate a Locations KML file via filter for Local & a WooCommerce Sitemap. Yoast sitemap is an advanced XML sitemap that makes it easy for Google to understand your site structure.
There isn't any noticeable difference between sitemaps generated by Yoast SEO VS Rank Math, but it's much easier to customize the sitemap using Rank Math than other Yoast SEO plugins.
Google Search Console Integration
Rank Math makes it much easier when it comes to Google Search Console Integration. You can integrate it during the plugin setup process without any hassle by simply verifying the Gmail Account and it will fetch the same in your WordPress.
Yoast SEO also allows you to integrate the Google search console. But it does not provide an interface for you can see your records directly from the dashboard. Rank math display all the important information related to your Google Search console to easily access without any hassle.
Internal Linking blocks are available in Yoast SEO. However, it comes with the premium version. But if you have a premium version, you can easily access the table of contents block, a related links block, siblings block, or a subpages block. It comes with premium automatic internal linking suggestions for the posts as well.
Rank Math SEO suggests other posts from the user's website for internal linking from current posts making it convenient for the user. This improves the chances of ranking higher in the SERPs of that post. The internal linking guidance provided by Rankmath is free for the users.
A breadcrumb is a mini text path that you can find often at the top of a page, indicating where the user is on the site.
Breadcrumbs are present in almost all good websites since these navigational aids tell people where they are on your site, improving the user experience.
They also help Google understand your site structure. That's why it's better to add these helpful little pointers. Both Rank math & Yoast SEO breadcrumbs are available for free. Breadcrumbs control works on both Yoast SEO and Rank math equally great.
Yoast SEO provides full language support for Arabic, Chinese, Croatian, Czech, Danish, Dutch, English, Finnish, French, Galician, German, Greek, Hebrew, Hindi, Hungarian, Indonesian, Italian, Japanese, Persian, Polish, Portuguese (Brazil), Portuguese (Portugal), and a lot more.
On the other hand, RankMath provides support in 18 languages: English (UK), English (US), French (France), German, Hungarian, Indonesian, Persian, Polish, Portuguese (Brazil), Russian, Spanish, and Turkish.
Advantages and disadvantages of Yoast SEO
The best thing about Yoast SEO is its compatibility with other WordPress Themes and plugins which many users prefer making it one of the most widely used SEO Plugins. Yoast has been around for a while and gained many users' trust by performing well.
One of the common disadvantage free version users face is a dashboard filled with ads. But if you are a premium user, then this will not be an issue for you because the premium version comes with free ads.
In addition, many users criticize that the Yoast SEO plugins are overloaded with meaningless functions, risking the security of the website. It is definitely something to think about before making a decision.
Advantages and disadvantages of Rank Math
The plugin provides various premium features for free. And the support is extremely good. Most of the queries answered within 24 hours via both forums and Facebook groups.
The user interface is user-friendly and visually pleasing. This SEO plugin user number is growing exponentially and it will continue to grow due to the various fruitful features it provides for free.
There isn't much to say about the disadvantages of Rank math. However, there are rumours about fake rank math seo plugin review reports created on WordPress.org. But there is no proven evidence for any of this. Perhaps, the plugin is extremely useful and satisfied almost all its users, making it popular in a short time.
Choosing the best SEO plugin is great for your WordPress website. Do not forget that these are just tools that can help you drive traffic to your website. Do not entirely rely on SEO plugins. There is a lot more to these best WordPress SEO tools.
Ensure you are providing high-quality content that is relevant & providing a solution for your audience. If you are new to SEO, you can always enroll in an SEO Course to learn the concepts better.
And also, consistently measuring the growth of your brand and implementing a marketing strategy to increase organic traffic will benefit you significantly in the long run.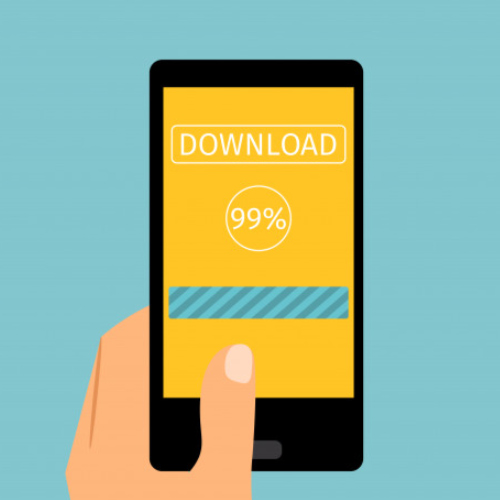 What Is Sitemap In SEO?By  SREERESH|  Date  :  05-JUNE- 2023    Home > Blog > EXACT URL FROM  SITEMAPIntroduction to Exact URL from SitemapIf your website's pages are linked correctly, Google will typically be able to find the majority of your site's content....