In order to build a strategy or improve operations, analytics are typically employed to acquire insights. Everywhere and by everyone, analytics are utilized extensively. Intentionally or unintentionally, analytics are used everywhere, from commerce to policy making, from individuals to organizations.
First, we must answer the query, "How can businesses benefit from using analytics on their website?" Before responding to this, it's critical to understand a website. Every business has a strategy for building relationships with its clients and a way for clients to contact it or the company to reach them. Organizations will be helped to optimize their deliverables by examining multiple mediums.
A website usually referred to as a web site, is a collection of web pages and related content published on at least one web server and given a shared domain name. Websites frequently focus on a single subject or objective, such as social networking, news, education, business, or entertainment. Through hyperlinks, users can navigate a website, which typically starts with a home page. The top five websites visited in December 2022 were Google Search, YouTube, Facebook, Twitter, and Instagram
If you own a business, you should have a website in order to compete with competitors who already have one.
Furthermore, are you certain you won't be able to sell your product online? COVID-19 has changed the retail scene, with millions of buyers searching online for everything from books to clips to houses to natural gas. So, while you waffle, your competition has most certainly seen the value of a website for their company. Rapid growth in other businesses benefits from using analytics on their website.
The technique of analyzing website visitor activity is known as web analytics. This is recording, evaluating, and reporting data in order to measure web activity, which includes the use of a website and its components, such as webpages, photos, and videos.

Web analytics data may contain traffic sources, referring sites, page views, paths are taken, and conversion rates. The gathered data is frequently used in customer relationship management analytics (CRM analytics) to help facilitate and streamline better business decisions.

Web analytics enables a company to retain consumers, generate additional visits, and raise the dollar amount each client spends.

Analytics can help in the following ways:

Determine the likelihood that a specific buyer will repurchase a product after previously purchasing it.

Personalize the webpage for repeat visitors.

Keep track of how much money individual consumers or groups of customers spend.

Examine the geographic zones where the most and least customers visit the site and purchase specific products.

Predict which products clients are most and least likely to buy in the future.
The goal of web analytics is to serve as a business statistic for pushing certain products to customers who are most likely to buy them and determining which products a specific customer is most likely to purchase. This can enhance the revenue-to-marketing-cost ratio.
In addition to these functions, web analytics may watch customers' click-through and drill down behaviour within a website, determine the sites from which customers most frequently arrive, and communicate with browsers to track and analyze online behaviour. The findings of web analytics are presented in the form of tables, charts, and graphs.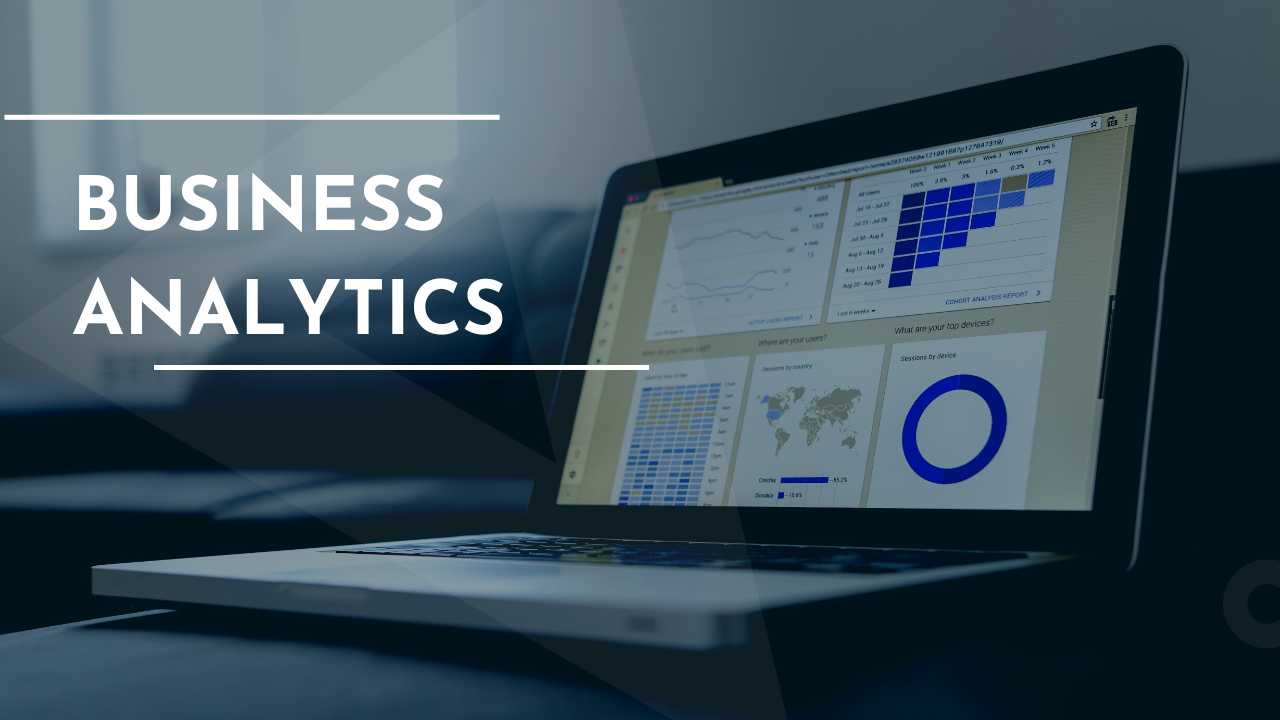 HOW CAN BUSINESSESS BENEFIT FROM USING ANALYTICS ON THEIR WEBSITE?
Here is a list of the advantages companies can gain from adopting website analytics. We're using the well-known online analytics platform Google Analytics as an example to make the benefits easier to understand.
Let's get started right away!
1.Identify Web Trafficking 
You may learn several things about your website with website analytics, including:
How many people are now visiting your website?

Where do the guests originate?

What search terms do visitors use to find your goods and services?

What are visitors to your website doing?

How long are people spending on your website?
Web analytics also reveals the total volume of visitors your website has received. And that too from many sources in a clear manner. These potential online traffic sources include:
organic-From search engines
Social – social networking platforms
referral – from other websites that link to your webpage
Direct -t link to your website
Businesses can identify which activities generate the greatest profit with this web analysis. Additionally, it will make it easier for them to choose the channel on which to concentrate and invest.
Additionally, it reveals bounce rates and conversions. This will enable you to calculate the number of possible clients you are passing up.
For eCommerce websites, for instance, tracking web traffic is essential. With web analytics, shop owners can monitor organic and paid traffic over time. Businesses may now efficiently allocate their time and resources.
You may view up-to-the-minute activity reports for your website in Google Analytics. That's also based on the circumstances, information, etc. Additionally, the Traffic Sources option displays the numerous traffic sources to your website. For example, you can see a demo.
2. Monitor the Bounce Rate
A bounce occurs when a person visits a website page but leaves without interacting with that page. For example, without taking action or clicking on any of the links on that page. Similarly, the bounce rate is calculated by dividing the total number of bounces by the total number of visitors to the website.
If your website has a high bounce rate, this could be due to one or more of the following factors:
Visitors need help finding what they seek.

There are no internal links.

Page load time is slow.

Problems with browser compatibility.

Low-quality content, for example.
As a result of poor user experience, web pages may have significant bounce rates. As a result, your company's quality leads, sales, and other conversions may need improvement.
Businesses should keep track of the bounce rate for each page to improve the user experience. Web analytics can help enhance pages with a high bounce rate in this case.
Let's look at tracking bounce rate in Google Analytics as an example. The overall bounce rate of your website may be found in the Behavior section. Furthermore, you may monitor your site's users' activity in terms of speed, content, search, and so on.
Furthermore, you can identify which sites have the highest bounce rate. Navigate to Behavior > Site Content > All Pages to do so. Then, in the Bounce Rate column, look for the pages with the highest bounce rates.
3.Locate High-Performance Pages and Exit Pages
Web analytics solutions also allow you to examine your site's top-performing and exit pages. In this case, exit is not the same as bounce. When a person visits numerous pages of a website and then leaves, this is referred to as an exit.
It is important to note that a high exit rate on pages such as the 'Thank You' page on an eCommerce site after purchase is a good thing. The high exit rate on other pages, on the other hand, suggests a negative trend. And such pages that have an issue should be considered to lower the exit rate.
Now, let's look at how web analytics can help organizations identify the top-performing and exit pages on their website. As an example, consider the use of Google Analytics.
You can easily view the top-performing sites in Google Analytics. Navigate to Behavior > Site Content > All Pages to do so. In its results, you may examine the top ten performing pages on your site, along with their traffic, page value, and other metrics.
To evaluate exits, however, you must go to the Exit Pages option. There, you may examine your website's top ten exit pages.
The home page has the greatest exit rate. That is not a good thing. In this instance, you must create a better user experience for users.
As a result, analytics assist organizations in learning about and benefiting from their top-performing and exit pages on their website
4.Improve the SEO of your website
Users can use search engines like Google to find information on the internet. Users that search for and find your website can learn about your company and its products/services. By the help of SEO expert 
If your pages appear higher in search results, more people will visit your site. As a result, your company can generate more money. As a result, your site must be easy for your target audience to find.
Analytics generates reports on the performance of your website for this purpose. Acquisition > All Traffic analysis in Google Analytics displays the channels, sources, and mediums from which your visitors are coming.
Similarly, under Acquisition > Search Console, you'll discover the same information:
Landing Pages: A look at some of the most popular and high-traffic landing pages.

Countries: These are the countries that are sending the most traffic to your website.

Devices: The most common type of device used to access your site.

Queries: These are the various keywords that users use to reach your website. Clicks, impressions, and click-through rates are all included for each term.
When you search for a keyword in the Queries, you'll now see related words to utilize. For instance, suppose your target term is 'youtube merch'. If you search for this keyword, you will receive a list of related keywords.
You may enhance web traffic by looking for keywords in two ways:
Add those top comparable keywords to the same article to increase site impressions.

Choose keywords that aren't ranking.

Use them to generate new content in order to increase visitors.
This is how analytics can help firms boost their website's SEO (Search Engine Optimization).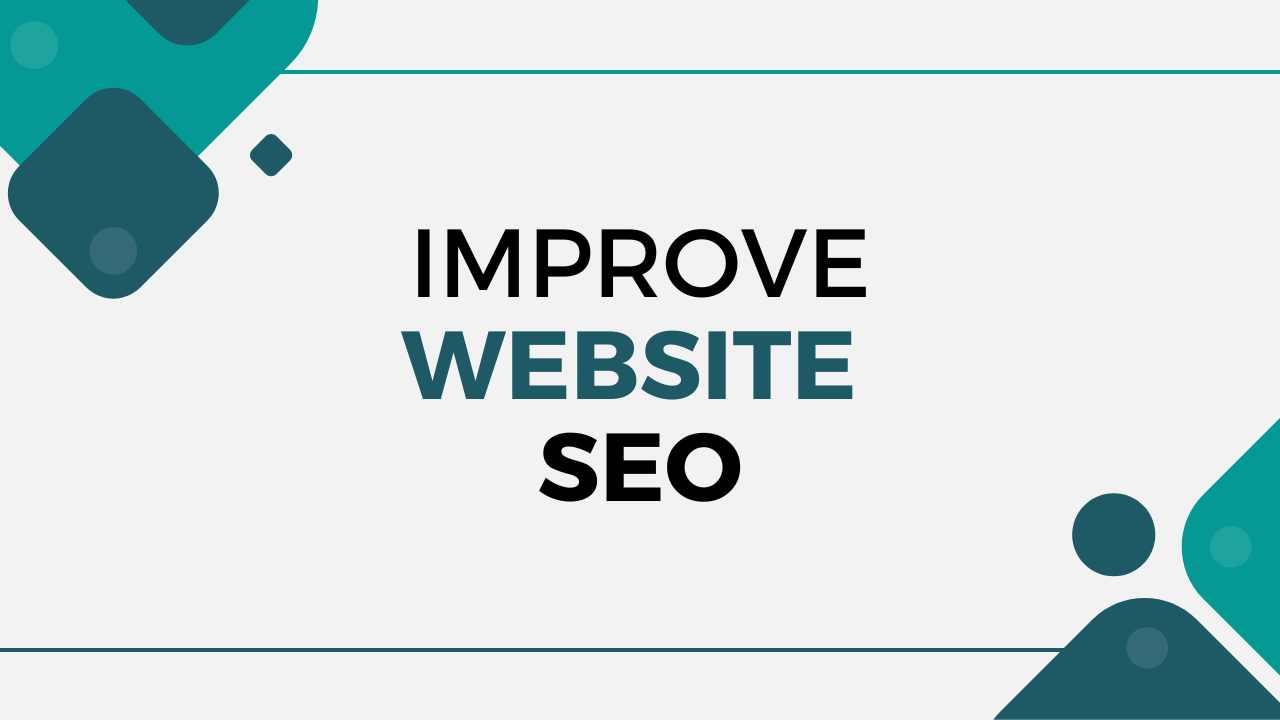 5. Determine the Best Target Market
It is critical to identify the appropriate target audience for your products/services. Focusing on a certain target group will increase the profitability of your marketing operations.
What role does web analytics play in this?
Web analytics can help you create and locate the correct target audiences. Businesses may quickly generate marketing materials to attract clients and enhance revenue using this.
Simply put, analytics reveal current market demands in diverse geographic places. 
In Google Analytics, for example, go to Audience > Geo reports. There, you can see which languages your visitors are using and where they are visiting your material the most.
This assists you in determining what visitors to a location desire. You can now market those areas and audiences accordingly.
You may also track the demographics and interests of visitors to your business. In addition, the amount of time visitors spends on your website. You may determine your company's target market by combining all of these facts.
6. Make Business Decisions Based on Data
The key advantage of web analytics is that it enables organizations to learn how to improve the effectiveness of their website. That is, through making data-driven judgements to achieve their business objectives.
Analytics solutions, such as Google Analytics, collect, extract, and format a wide range of data. Businesses can make better decisions about their business goals with this knowledge. Creating effective pages and content for a better user experience, for example.
To run a successful online business, you must provide your services and design your website with your target audience in mind. Take special note of their interests, behaviours, and other variables. This is every company's ultimate goal.
Go to the Demographics and Interests reports in Google Analytics' Audience option, for example. The Demographics report provides information on user age and gender. Interests, on the other hand, provide information about user preferences.
These two studies can assist you in locating your target audience and reaching out to the right people. It also helps you in making marketing and content strategy decisions
7. Introduce New Products and Services
Another advantage of having analytics on their website is the potential to sell new items and services. But how exactly? Let's have a look!
Web analytics software displays the terms that your users type into Google before accessing your website. For better rankings and marketing, you can use those keywords to introduce your new products/services that people are interested in.
Furthermore, analytics platforms such as Google Analytics offer tracking links. They keep track of various online and offline marketing campaigns.
This enables you to identify which campaigns have drawn users and which are more profitable. You can invest more in high-returning campaigns.
Consequently, you can identify the most appropriate campaign or channel for marketing your new products/services.
The marketing campaign details in Google Analytics may be found in the Acquisition > Campaigns report. You can track the most effective campaigns and uncover the best paid and organic keywords for your products/services.
8. Optimization of Conversion Rates
A business should track a variety of conversions on its website. The following are a few conversions that every firm should track:
The entire purchasing procedure

Newsletter subscriptions

Views of User Registration Videos

Text-links clicked

Registrations for events

Time spent on the website,

social media shares, and more.
The conversion rate is calculated by dividing the number of accomplished goals by the number of users. The main purpose of optimizing the conversion rate is to ensure that visitors finish their activities on your site.
Web analytics assists firms in analyzing conversion rates on their websites. You can use them to maximize conversions for increased profitability and ROI (ROI).
You'll also get data on your site's revenue, marketing strategies, and goods. You can use them to optimize conversions for the growth of your company's website.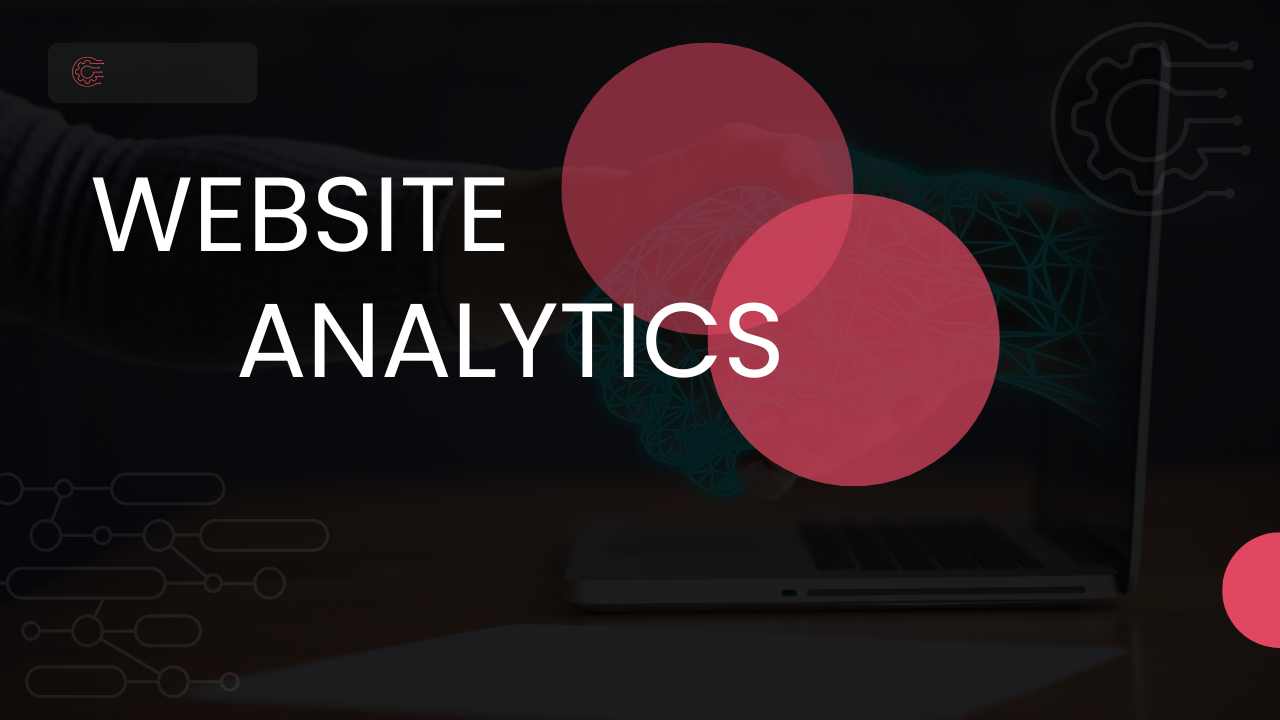 9. Determine which content has received the most social shares.
It is also necessary to identify top-performing material on social media networks. Because you can learn from them and create material that is comparable or better in the future. As a result, you'll have more opportunities to network. Furthermore, users must have faith in your brand.
Most analytics systems will also assist you in identifying the material that is generating the most social shares. For example, in Google Analytics, you can check the Acquisition > Social reports.
You must select the Shared URL option there. You can now discover which pages or URLs are shared the most on which social platform.
As a result of this analysis, you will realize what material is required. And the goal is to increase social shares, which will lead to increased conversion rates.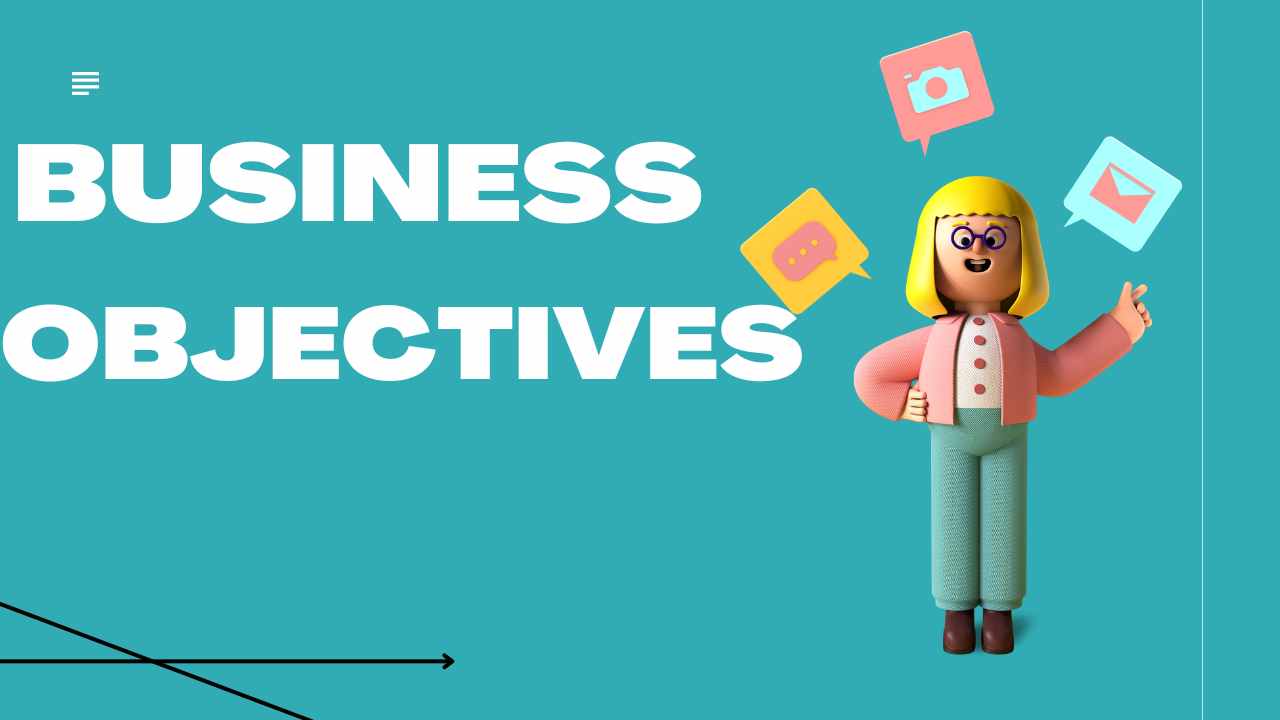 10. Monitor Business Objectives
Setting goals is the first step before beginning the web analysis process. And businesses must track those targets to evaluate how far they have progressed.
You may access the Conversions > Goals report in Google Analytics. You may see the percentage of your goal completion by location and source/medium.
With such web analytics tools, you can quickly track how well your company is performing in relation to its objectives. This is because it allows you to see how your visitors engage with your website, which pages are performing well or poorly, and so on.
As a result, you can make the necessary changes to get closer to your business objectives.
That concludes the advantages of web analytics for organizations. You may now understand how analytics aid business websites
KEY BENITIT OF WEB ANALYTICS
Capture highly engaged people who have a higher chance of becoming customers.

Increase ROI

Helpful for consumer segmentation such as high spenders, low spenders, high intent customers, low intent customers, and so on.

Optimizes the cost of advertising.

Customer adaptability study is used to improve products.

By measuring search frequency on your website, you can easily gain insights into what is happening in the industry.
Web analytics tools provide valuable information on a website's visitors, such as where they came from, how long they stayed, how they found the site, and their online activity while on the site. These tools are often used for product analytics, social media analytics (smo tools), and marketing analytics, in addition to web analytics. some of them are below.
Google Analytics is a prominent web analytics tool utilized by more than 60% of website owners. It is a freemium tool with both free and paid options. In addition, you can instal add-ons to your Google Analytics account to expand its functions.
Furthermore, this monitoring tool gathers site or app data to provide extensive statistics on visitors, traffic sources, goals, and so on. Then it generates reports about your users and their interactions with your website.
Key Features: 
Aids in the tracking of conversions on the site. As an example, count the number of users who abandoned their cart.

Capable of determining which keywords visitors used to discover your website. This will assist you in improving your SEO and gaining more traffic.

To understand your site's growth, compare its performance over two time periods.

It is possible to export data from Google Analytics to other data processing tools.

You can invite your team members to collaborate with you by using the user management option. You can also restrict their access.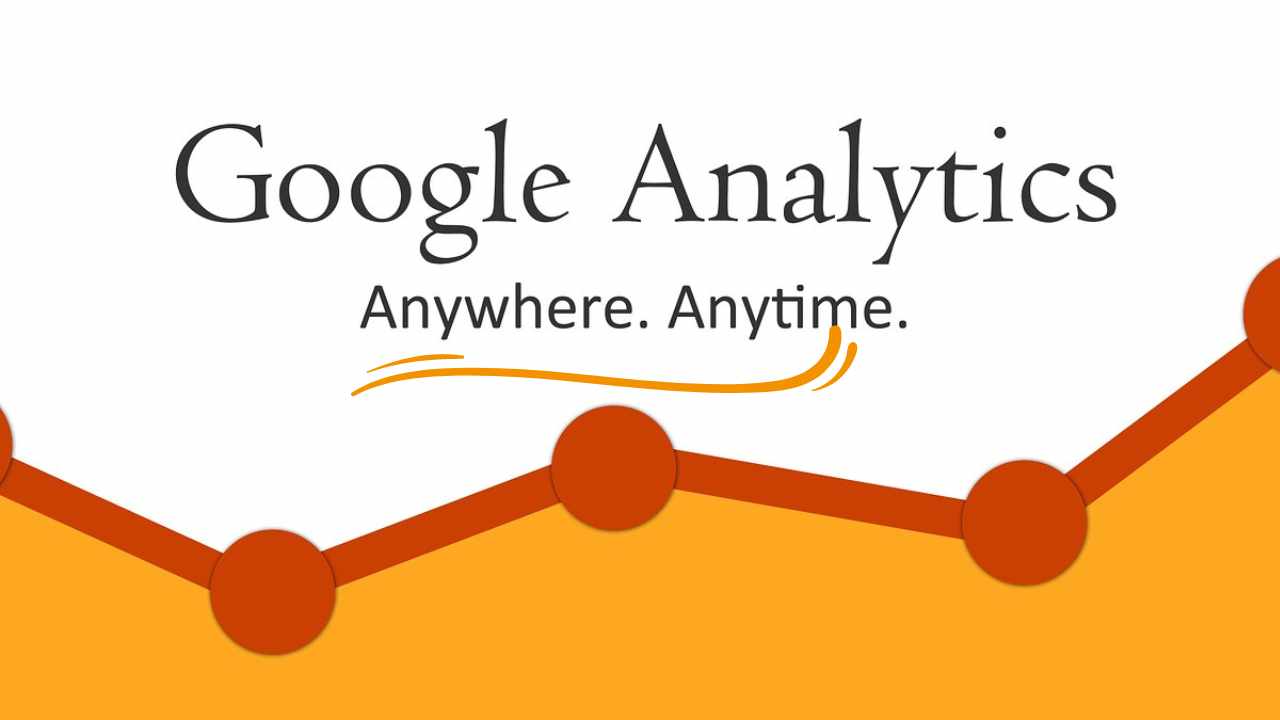 Semrush is a software-as-a-service platform for managing online visibility and content marketing. It comprises over 50 tools for market research, advertising, and other tasks.
Furthermore, the primary goal of this toolkit is to attract and grow users, who will later be converted into clients. You may use this to improve your website's search engine results and even establish a stronger social media presence.
Not to mention that it assists you in analyzing your website, backlinks, and traffic. As a result, you can utilize it as an analytics tool to improve your business. Let's have a look at the Semrush features now.
Semrush keyword analysis allows you to track your target keywords in various geographical places. Finds the finest keywords to target as well.

It allows you to examine your competitors' keywords, content, and strategies.

You can use Semrush market analysis to determine your website's market position.

Semrush Traffic Analytics allows you to check and compare the traffic volume of your domain and that of your competitors.

Check and compare the backlink profiles of 200+ sites using the bulk analysis.

With Semrush social media marketing, you can create, run, and optimize social media advertising across platforms.
HubSpot is a robust CRM (Customer Relationship Management) platform that may help you improve the customer experience. This platform includes or incorporates a variety of marketing, sales, content management, and customer service technologies.
This platform also features a sophisticated marketing analytics tool. You can use this programme to track the performance of all your marketing activities in one spot. As a result, it has built-in analytics, reports, and dashboards to help you make data-driven decisions.
Key Benefits:
 Various media management allows you to engage with individuals on social networks. You can also create, publish, and track your campaigns.

Run highly targeted ad campaigns and track how your advertising is converting users into buyers.

Manage all of your leads in a single database. You can also segment lists, track information, and so on.

Provides SEO optimization tips to help you strategize your content so that it performs effectively in search engines.

Allows you to build eye-catching email templates by customizing the topic and text for each recipient.
Matomo is one of the most effective web analytics solutions for organizations. Start a free plan or 21-day free trial to use this platform. Then, incorporate the tracking code into your website/app. You may now obtain real-time statistics, features, and reports to help you improve your website.
You can also tailor the functionality to your specific requirements for web analysis. Not to mention that the features can be expanded. Because it connects with over 100 technologies, including WordPress, WooCommerce, Magento, and others.
Key characteristics include:
You can immediately import your Google Analytics data into your Matomo account.

There are no restrictions on the number of websites, users, or segments that can be analyzed.

Tracking personal data such as user IP addresses, events, geolocation, and more.

Includes a variety of SEO analysis tools such as keyword ranking position, search engine reports, and so on.

All user actions on your website are compiled and displayed in the visitor profile.

Goals and A/B testing are included to analyze visitor experience and enhance conversion.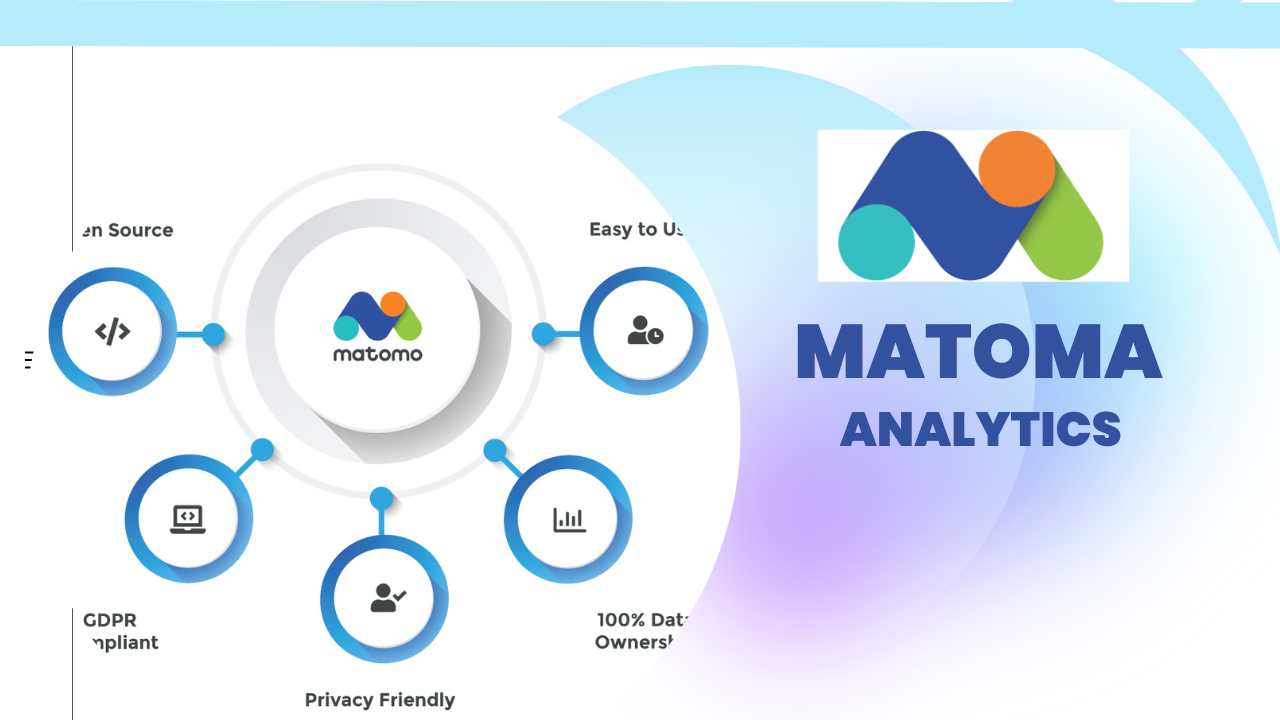 Here, we learned how organizations might use website analytics to their advantage. You can use website analytics to help you with new project development and growth. You can also learn how to build an E-commerce website from the scratch.
We also hope you choose an analytics tool for your company's expansion. Our top recommendation among the available services is Google Analytics. This is due to the fact that it offers numerous reports, stats, and more for free.