groovefunnels reviews : the reality of groovefunnels
BY SREERESH K   |  Oct 21,2021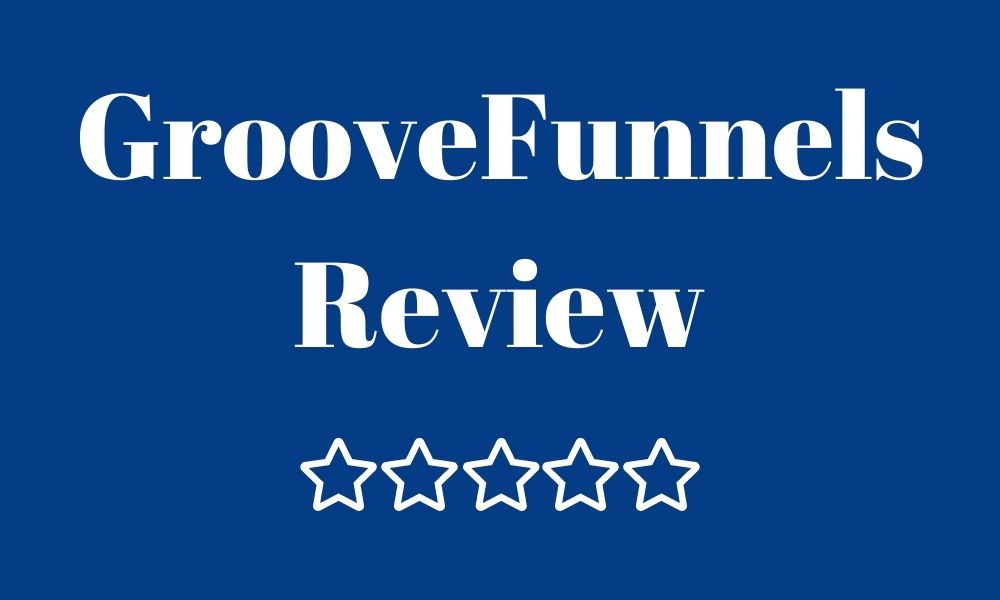 Groovefunnels, a website builder and sales platform with a rapid growth rate, allows you to quickly build an online business.
Groovefunnels is free to use, unlike other competitors. This allows you to have unlimited access to their marketing and funnel tools, saving hundreds of dollars per month.
 Welcome to my groovefunnels review
Please don't expect a complete sweet talk here.
Here , I would like to express the reasons why I love groove funnel digital funnel.
I have been using the GrooveFunnels Lifetime Plan for almost a year and I want to finally get to the REASON of actually using this online sales system to build websites, funnels and eCommerce.
GrooveFunnels has been a huge part of my success in recent years, after I spent 7 years selling info products and courses, as well as affiliate marketing.
It's not for everyone. It's a waste of thousands of dollars (ask me how).
I will give my honest opinion about this in this review.
◉ Is GrooveFunnels worth it?
◉ Goovefunnels who is for ?
◉ Groove funnels who is not for
◉ The Lifetime Plan is the Best Deal on the Market NOW
◉ The pros & cons
◉ It is a fraud (NO! Is it a scam (NO!)
◉ Does it work well for creating websites and funnels?
◉ There are some drawbacks to GrooveFunnels.
Stop !
Let's go for a walk in my memory lane.
It was in 2013, I started my blogging. After almost 8 months I understood more about online money making, I set my foot in digital marketing, I began to work as a digital marketing freelancer , and started digital marketing training .
finally , started a startup,
Yes, I started to venture out of my comfort station.
Everything cost me more than thousands of dollars.
Because I need landing pages to run ads.
Website to establish my online presence.
All-in-one platform for the business management that made it so easy to integrate software.
Everything for me: hosting, funnels and ads, checkout, etc.
I started using groovefunnels and …..
It transformed my business. It has made my business more profitable and reduced the nights I spend before the computer screen .

Groovefunnels review :the reality of groovefunnels  and 

Entrepreneurs Need to Be Aware BEFORE  Buy
There is not much time to cash in your life savings.
GrooveFunnels currently offers lifetime access to all for $1,997 . This means that there are no ongoing payments for LIFE.
You can get a page builder, an eCommerce platform, CRM or email marketing tool for $1,997 now and will never have to pay again for any other page builder, website software, affiliate manager, CRM, email marketing tool or membership site software as long as your business is in operation.
You'll also have lifetime access to all tools GrooveFunnels currently create like surveys, live streaming and social proof as well as a calendar.
These savings are amazing. LeadPages costs anywhere from $80 to $300 per month. This is just one tool. You'll also need at least four more.
ClickFunnels and SamCart were my top tools. I spent $500 per month on ClickFunnels and Activecampaign. It was an easy decision for me.
I could have either 3 months of these tools or a lifetime's Groove for $1,997
Be aware: You can pay in installments instead of paying $1,997 upfront.
This gives you three payment options-
▪  $1,997 one-time payment or:
▪  $999 in 2 installments, or:
▪ $597 in 6 installments (this option will be more costly than the others but offers more flexibility)
Here, you need to think like an entrepreneur. This is a great investment that will yield major returns.
Why are you even considering starting a business if you don't plan to make at most $1,997?
But time is running out !
Groovefunnels already stated that they will raise prices to $2.497 by January 1, 2022.
After that, they'll eliminate the LIFETIME ACCESS SOMETIME IN 2022, and switch to monthly billing.
Get in now if you want to get in.
◆ Groovefunnel lifetime offer wipeout biggest challenges
As I told , I was paying differently for different platforms,
My pockets were teared easily
And I was trying to derive profits but it was not easy.
But the appearance of groovefunnels completely changed my earnings .
This is how it eliminates my biggest challenges!
GrooveFunnels includes everything you need to plan, launch, grow, and manage any kind of online business.
Groovefunnel
These headaches disappeared immediately after switching to Groovefunnels
◉ Manage 4 different platforms. (super inconvenient)
◉ Integration errors: Technical knowledge required
◉ It is time-consuming to infiltrate all customer support teams.
◉ All these providers are expensive. Five tools cost $500 per month. After the initial lifetime purchase, I now pay zero per month.
You don't work every minute that you are learning new software, switching between different ecosystems, or mentally multitasking.
Groove makes it easy to stop duct tape and attaching a dozen tools together, hoping it sticks.
Mental anguish is simply keeping track of six different tools.
ClickFunnels, and other competitors, also offer this service.
GrooveFunnels may not be your only choice. It's just that I prefer it for the reasons we'll be discussing in this review.
I love getting up every morning and not worrying about Shopify, SamCart or TapAffiliate. ZenDesk. Kajabi. Zapier. Provely. Calendly. WordPress.
Thank you!
I paid the one-time fee and I now have all the tools I need for my entire life. It doesn't matter if they're buggy; it's worth it. 
Groove digital Funnels offers a free plan but it is not worth the cost.
Groove digital funnels gives you free access to all of its tools, but there are restrictions that may eventually catch up with you.
Let's get to the point:
The free plan acts as a ceiling for your business. It can be used to help you get started, but it will not allow you to break down your business and make it into binary code.
It looks like you have everything you need to grow.
 In reality, you don't. This is what the ceiling is made of:
◉ There are very few page and funnel templates (5 – and they are not good ones).
◉ Limit 500 contacts (impossible for growth)
◉5,000 email limit. This limit can be broken by small to medium-sized businesses with just a few automated campaigns.
◉ 100 member limit. You can have no more than 100 members if you create a course or service.
◉ Transaction fee of 2% Every sale is subject to the free plan, which takes 2% more. This is 2% that you can either reinvest or pocket.
You can see the entire issue here. The ceiling will eventually reach and you will need lifetime access.
With the impending price rise in October 2021 up to $2,497 you won't be able to get this price for long.
The lack of templates and emails will slow down your growth. When you do get there, the lifetime plan will cost you $2,497 instead of $1,997.
You'll spend less money in the short-term and much more in the long-term.
It almost ended my dreams of growing. Do not make the same mistake as me.
GrooveFunnels can be buggy, but it won't last for too long
GrooveFunnels may not be perfect yet.
This is why the price right now is so low.
They need to work out any kinks before the product is fully functional.
These are a few of the issues that I am facing:
  ◉ Sometimes the drag and drop editor can be a bit confusing
  ◉ Sometimes, cloning images can result in the loss of all styling
  ◉ I have some issues with the list element
 ◉ The font is automatically changed to black when you select a text element
This is why I recommend that you get in as soon as possible, while the price is still low.
The team have fixed most of the major problems and are working daily to make it even better.
Although these issues can cause me headaches, they are easy to fix and not a deal breaker for me.
Grab it while they are still fixing bugs. It will become an incredible product if you keep it around for a while.
GrooveFunnels: Who can depend on groove funnel features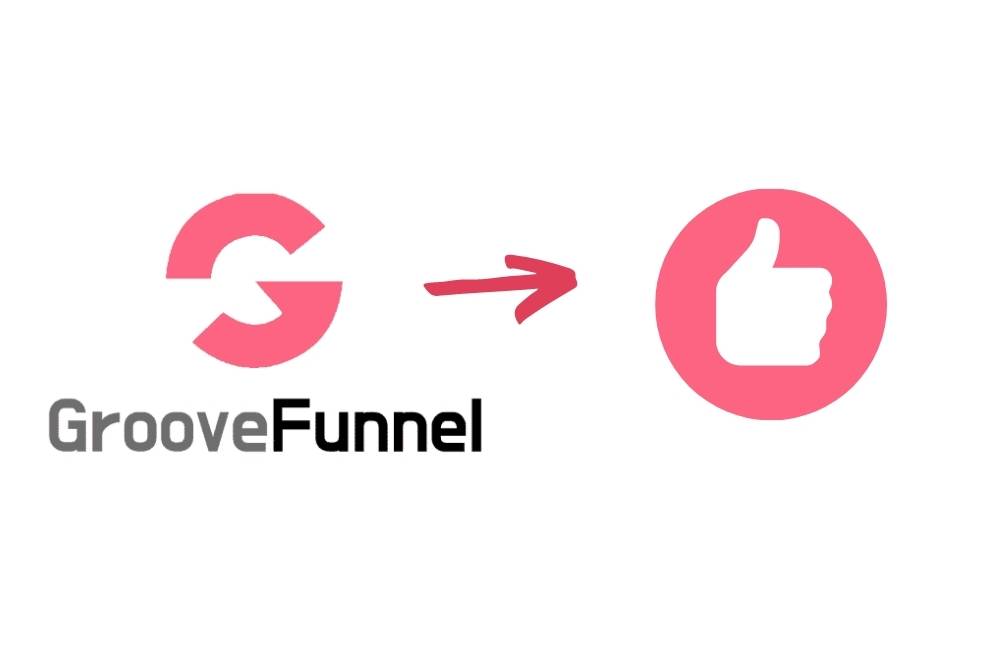 GrooveFunnels works well with any online business. It is more of a sales system than a funnel builder.
Even if you don't use all the tools included (19+), you still get tons of value.
Groovefunnel features is best for:
◉ Course creators Create:
market and grow your course using one platform. GrooveFunnels lifetime cost is about the same price as Teachable for one year. And that includes no marketing or email!
◉ Marketing agencies:
Infinite website design, many templates, easy funnels_it has everything you need.
◉ eCom shops:
Create unlimited websites and import directly from Shopify. The transaction fees are also lower.
Although Shopify is more popular for eCom shops, it doesn't offer the same marketing capabilities as Groove.
Groove allows you to create a store, display unlimited products, design landing pages and accept payment .
You can also employ 1-click upsells and do almost everything Shopify can do.
◉ Online consultants and coaches:
Groove allows you to create memberships and funnels ( with template) and many other tools. Other software can cost up to $300 per month.
◉ Affiliate managers:
Groove has an affiliate management tool that is powerful enough for managing a large number of affiliates.
Similar software can cost upwards of $2,000 per year
groove funnel features is not useful for:
Grooves can be too complicated and large for some entrepreneurs.
It is not recommended for:
◉ Solo site bloggers
If you are looking for a personal blog to promote your brand or make small-time affiliate sales then WordPress and a few plugins will work just fine.
It's free and you won't have to pay anything.Groove can be used to grow large businesses as well as smaller businesses that have plans to grow.
◉ Hands-on training is required:
Groove doesn't offer the same level of training as Kajabi and other competitors. They are too busy with the software. Although there is plenty of training, you won't receive any hands-on instruction from the team.
◉

If you are looking for free stuff:
Groove offers it. However, it is not worth the cost. It's better to get a free plan for a specific tool.
Groove's plan is free, but you can get the MailChimp email plan free. Grooves will allow you to build quickly, reach a ceiling and grow.
Listen to me carefully !!
After the initial sales, I was able to earn enough money to pay for my funnel as well as my email, landing pages, along with a shopping cart program for the duration of my existence.
Reread that sentence again. Let me drive this key point into the forefront:
You will not have to have to pay a monthly fee in software fees for the duration of your life – at the very least, not for funnels and landing pages, carts, eCom and everything else.
It's true that it might not be suitable for every business or individual.
So, choose Groove Funnels lifetime offers if you want:
◉ You'd like to have access for free for life to a web page builder (GroovePages) as well as a digital sale platform (GrooveSell) using your Free Plan!
◉ Technology that is forward-looking and extremely scalable
◉ Complete platforms that provide a many digital marketing tools
◉ It is a platform for users that's friendly, and easy to use
◉ An excellent Affiliate program which pays often
◉ A community of support that is able to answer any questions or doubts you may have.
However, do not choose Groove Funnels If you wish to:
◉ You can access all of its features now. Keep in mind that Groovefunnels is still in the beta stage and its developers are working on adding new features and services, which are likely to be released soon.
◉ Use a simple drag-and-drop editor because Groovefunnels editor comes with an array of options for customization that could be overwhelming for certain people.
◉ Only use specific functions and not all Groovefunnels has to offer.
In essence, if you're serious about building an online business and are looking for the most affordable price online prior to it's gone, you should purchase GrooveFunnels as soon as you can before you're too late.
Be aware of this: the Lifetime plan will have an increase in price that will begin November 1st 2021 (going from $1,997 up to $2,497).
If you're someone who requires more tools right now, or are simply looking for something similar, here's serve,
You can also read invest in digital marketing.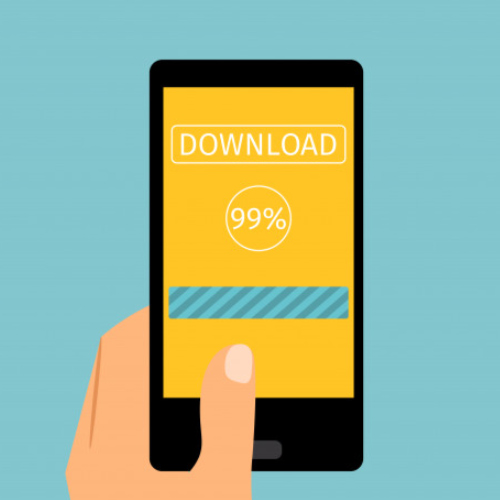 TOP INFLUENCER MARKETING AGENCY IN INDIA 2023By  SREERESH|  Date  :  25-APRIL-2023    Home > Blog > Influencer marketing agencyINTRODUCTIONIt is one of the social media strategies. It involves partnering with influential individuals or content creators to...