The Top Google Ranking Factors 2022 | Get Ready To Position Yourself At First
BY  SREERESH.K|  August 13.
Are you ready for those top Google Ranking factors of 2022 that you have been waiting for long enough?
Ok, I know that I am supposed to give you that regular introduction about the ranking factors but, look at the heading; you are here just because you know what these ranking factors have to do with you, and the title is deep and informational enough to show what I am going for.
But still, I can't hold myself back from giving that introduction, so here you go.
Indeed you should never write just to be ranked at the top of the search engine or Google. You should always make your first priority will be the convenience and satisfaction of the users, and organizing your brand at the top is just a way for that. But this way is visibly difficult.
You can see, any digital marketing expert in Kerala would agree to this.
And to make that difficult path a little easier, you should have some information on the google ranking algorithms with you; that can help you to rank in Google so that your users won't have any difficulty finding you.
These ranking factors are not permanent; they keep changing every now and then because Google is updated with information every second around the globe, and the rest depends upon your mindset on how to find your niche in your digital marketing career.
So they keep updating their information in the search engine so that the users can get the most authentic and fresh news available, and until now, no one knows how Google ranking works except for them.
The point I'm trying to make here is, even if you're done once with all the Google ranking factors and ultimately you rank at the top, that's not the end or success point. You have to keep on trying to make it better so that you can always be on the top.
If we discuss the highest-ranking factors in googles' algorithms, all of them are designed to provide easiness and authenticity for users, and this includes on-page SEO factors, off-page, and technical factors too.
And optimizing all these areas to rank at the top is called SEO. And I bet you know that.
Search engine optimization – set off correction or tactics or methods used to optimize websites and make them suitable for ranking at the top of search engines. If you would like to know more about the SEO in particular,
And I think that's enough for the introduction part because we have a long journey ahead where we will look into the deeper ends of Google ranking factors 2022 that will help you to achieve the success you've been seeking for so long, to rank at the top.
The Top Google Ranking Factors 2022
1. CONTENT QUALITY
No matter how advanced it is or how long it is, the quality of the content will always shine like the top Google ranking factors.
The main thing that you have to focus on here is that Google has already planned to indulge their-selves in artificial intelligence, machinery, and a little more creativity.
So there is no chance for you to get away with low-quality content just because you have some other strong off-page or on-page ranking factors.
Quality content providence will always be the first of seo ranking factors in 2022.
And quality content will only be born when they come from someone who knows what a professional blogging course looks like, like what they provide in the best blogging course in Kerala.
Just as what we used to follow:-
➥The content we provide should always have authentic and relevant information.
➥Should always be focused on the niche.
➥Should have the one to one communication aspect for the easiness of users.
➥Always use simple language for the user's comfortability.
➥Should never stuff keywords or place keywords non-contextually just to get ranked.
Yes, all these factors are still alive, but in the future, this can be more sophisticated, and you cannot even make a move if your content is low quality because, as I said, more machinery and strategies are being implemented to provide the best to the users when they are searching something in the search engine.
2. CONTENT LENGTH
Content length is another factor that will help you to rank at the top of the Google search engine.
Yes, it is true that you have to provide relevant and authentic information only, and you should never ramble about anything that is not related to your topic, for that can lead your prospects off track.
But lengthy content is a signal for Google that you have more than enough information about the particular topic that the searcher is looking for, and you have the capacity to provide what they want.
Yes, I see their algorithms are pretty complicated, but all these steps provide the best to users.
There are several studies conducted by various sites such as search engine journals where they say
"The average word count for top ranking results is around 1900 words".
This information is pretty much enough to convince that content length does have a major role in ranking.
Yes, the ideal content length is not fixed and is completely dependent upon the topic, keywords, and competitions, but making sure to provide lengthy content that includes relevant and authentic information can help you a lot.
3. BACKLINKS
Just like the other factors that have been stated above, backlinks are still a great signal to Google that your content is having the required quality and is stress-worthy. Indeed, gaining backlinks is still a great way to rank.
Instead of having thousands of backlinks from small or unauthorized websites, try to acquire some relevant, authentic, and trustable backlinks, and you should also know how to create do follow backlinks.
These little amounts of backlinks can do much greater than the other 2011 backlinks.
Backlinks are a signal to the search engine that your website is trusted by your authentic neighbors, so that means you have content that is reliable.
Just like the backlinks are strong for your ranking, these are that much difficult to attain. If you are looking for a number of backlinks, then you may succeed, but quality backlinks can only be attained over time and experience.
You have to be trustworthy, and it should be top-notch in your niche so that others won't hesitate to give you a backlink.
4. VOICE SEARCH OPTIMIZATION
Let me ask this question: what do you prefer, voice search or a manual search?
Well, it is impossible for me to hear your answer, so let me guess the answer generally, which might be a voice search.
Then, what is voice search? Since you know what the voice search seems like from our side, it is just a substitution of our manual search where typing is substituted with voice-enabled queries.
Indeed manual search or traditional search requires more time than voice search. there are two reasons why there was such a gearing up of voice search:
✔Time effective
✔Effortless
Voice search mainly gives long-tail conversational keywords. It's just like the searches are asking something to the person itself.
If you want to be the answer to the questions they are seeking, then you should also transpose your content into the conversation and elaborate answers that they want.
Voice search optimization is very important now, more than ever. Since everyone is indulged in something every time and they don't find enough time to manually type their queries, they go for the easiest option available.
Since voice search always gives you questions like why, what, or how. So your content should be the answers to those questions.
While doing The keyword research for your content, make sure you focus on the long-tail keywords since that's what they go for right now.
5. REGULAR UPDATION AND FRESHNESS
As I told you before, reaching the top position once is not an eternal success.
Every single thread and dot around us is changing every second, so the information also does. And revolving around that info, people always find, research, and update that information in the search engines.
Since Google is updated with all this information every now and then, Google updates their information which they provide for the users to make sure that they provide the most relevant latest and authentic results from the current moment.
So the content freshness is crucial at this part.
Even though you have posted content about a particular matter, there are possibilities for that particular topic to be updated. for example:-
If you write content on the top 5 restaurants in your area, within five months, there will be another top 5 restaurants in your area, so automatically, your pre-written content becomes worthless.
And indeed, Google understands this, and they will backfoot your content which will leave you no option other than to become invisible from the top of the SERP page. Updating website content regularly will help you with that.
So freshness of the content and regular updation is indeed required.
6. SCHEMA MARKUP
Schema markup was there, but you never paid attention to it. It is one of the top factors that can skyrocket your website to the top of search engines.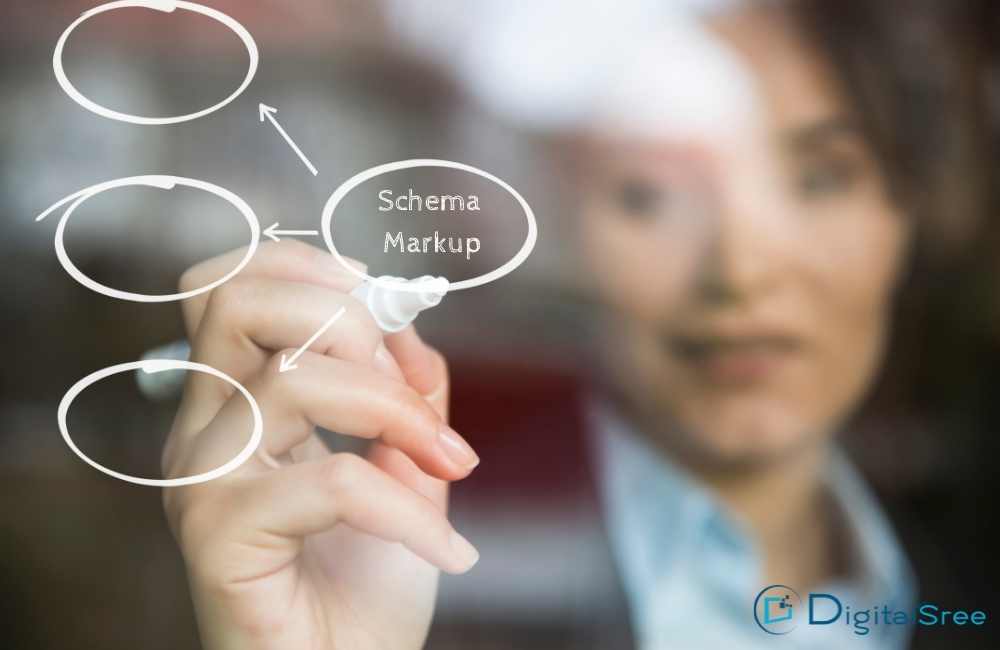 Schema markup is nothing but a path shower to search engines. Schema markup tells the search engines that this article means "this"- a particular topic.
For example, I marked 'schema markup' in this article. So that was markup. Note, this markup will tell google that; here, we are talking about the schema markup things.
So whenever someone searches for the word "schema markup," then there are chances for my article to be shown to them because it has what they want.
There's nothing too tangling about the schema markup. In fact, most of the well and trusted websites like WordPress have the option of schema markup and schema markup checker like Rankmath SEO, within them.
So whenever someone is creating anything, that they don't have to ramble anywhere else for this.
7. SSL SECURITY
Are you thinking, "what is SSL security?" Probably not. I know because in this era of extreme hacking, at every step we take, there is no way you are not aware of SSL security.
SSL securities are something that the hackers hate and don't want to get near.
So having SSL security with you is indeed a great plus, and this is one of our heroes-" Google ranking factors 2022″.
Since websites ask for the basic information of the user stepping in, their information must be preserved at the topmost security, even if they want their information to be secured.
Yes, common and normal people cannot think how this information can be hacked from a website but, hackers have a completely structured strategy to squeeze it out.
Thus Security is not only a Google ranking factor but something that should be assured to your prospects to gain their trust.
And indeed, Google cross-checks whether the website they are ranking high in has SSL security.
8. USER EXPERIENCE
UX+SEO=success
That formula looks cool, right? Yes, a better user experience in your website plus the other SEO ranking factors can bring you success in position in your website at the top.
Do you know why user experience matters?
User experience has always been pointed out by Google frequently as one of the main factors they consider in ranking and has employed the algorithms to filter them out.
User experience is nothing but the experience that you get when you visit a particular website.
That can sometimes be so bad, sometimes can be so good, sometimes it will be average. But whatever experience you get from that particular website is the UX of that website.
The elements of user experience include the loading speed of the page, the menu designs, mobile optimization, URL structures, etc.
Just imagine, if you find a great experience from a website, and they provide you with all the information that you were seeking, won't you reach out to them again if you want any help or information that you gather from there?
Yes, you will; and these recurring visits to the website signals to Google that this particular website has a great UX because of why you are reaching out to that website again and again, and this will ultimately help them to rank at the top.
9. MOBILE FRIENDLY
If you're looking for the Google ranking factors 2022, then go convert your website mobile-friendly first.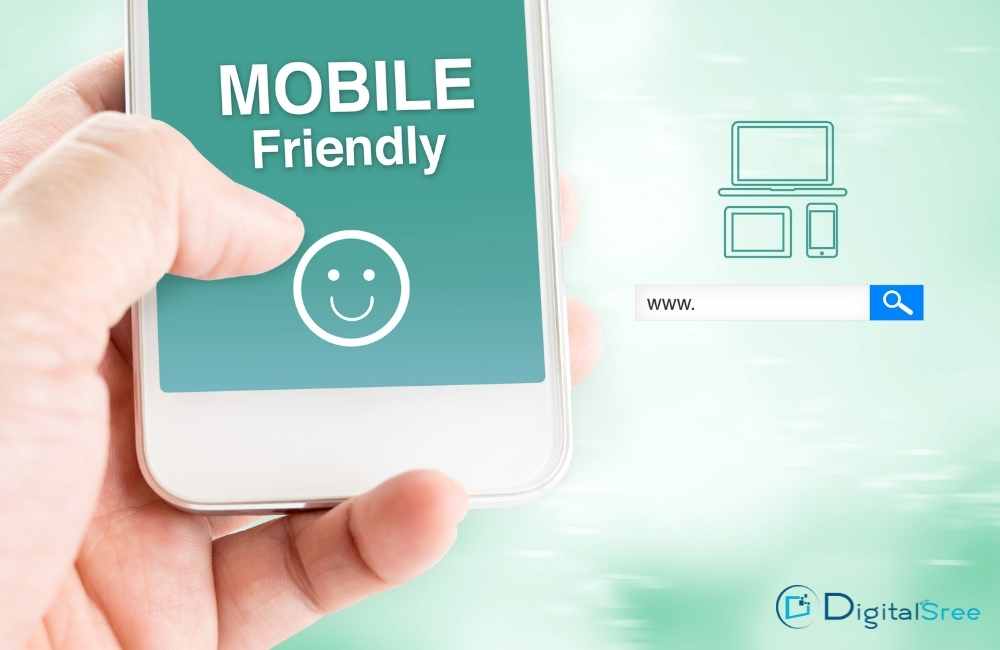 Yes, it is that important to make your website mobile-friendly.
Don't you see, everyone might not have a desktop, but now, even every child has a mobile phone because the world has moved so forward.
You can see a mobile phone in everyone's hand, and they consider mobile phones as something that is really necessary for them to live in the current era, and that's true.
Since mobile phones are easy to carry and manageable, much far better than desktops, their go-to-device will always be mobile phones.
They will be looking for something, and suddenly it triggers that they can Google it. And the only device they might have in their hand will be their mobile phones.
So they will go for their mobile phones. This is where you have to take advantage of by making your website mobile-friendly.
If your website doesn't give an experience or a good view for the users just because it is fused through the mobile phone and trust me, you are losing 90% of your customers by this mistake.
There are several tools available now to check whether your site is mobile-friendly or not. You can use the Google mobile-friendly test as a got-to-go tool.
10. BRAND POSITIONING
Ok, let me be honest here; even though I've placed my topic at the tenth position, this is one of my personal favorite ranking factors.
Let me tell you that if you're looking forward to moving on with the ranking tips and factors without having a brand positioning strategy, then let me tell you this now all is in vain.
Let me give a simple example of what a brand is.
Have you ever heard of the word Kleenex? Yes, the tissue papers. Of course, you do.
It was recently that I found out that Kleenex was a brand name for that particular tissue paper. All this time, I misunderstood Kleenex as an entire commodity.
See, that's the power of a brand. If you can position your brand in this highly competitive world with a considerable and noticeable position, then you have won the game.
If your brand is worth it, then you don't even need the commodity to identify yourself. Your brand name will automatically become the identification of that particular commodity.
So how does this relate with the rising factors that here you go?
When you position yourself as a brand, for that particular commodity you are providing, people will start to recognize you, reach out to you, search for you, and these search signals google that you are something that people want; a brand so they will try to take you at the top since that's what the searches want now.
So this is how brand positioning will help you rank in Google's top position.
◈ FEATURED SNIPPETS
Do you know what featured snippets are?
Featured snippets are those direct answers that will be provided to you immediately after you search for something.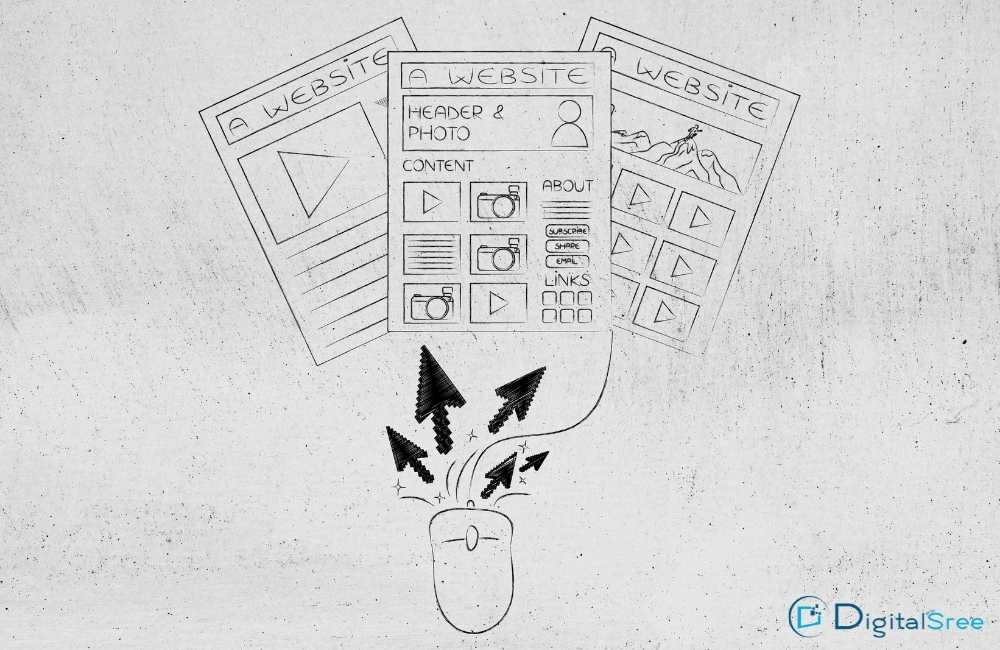 This small paragraph consists of an overview and the exact answer that you are looking for.
Here Google is the one that features you.
If you see that particular answer which makes you satisfied and seems to be relevant to your senses, then won't you click that page.
Yes, you will, and that is the power of featured snippets.
Featured snippets receive 67 percent higher CTR than other websites.
If you want to be featured by Google, then you have to consider some points while writing content which goes like:-
1. Try to answer the questions that your prospects ask through your content
2. Have a good idea of what your prospects might ask
3. Make question and answer type pages
4. Make high-quality content with Deep end answers
5. Make sure your content is highly conversational and digestible.
◈ OFF-SITE MENTIONS
There is no great difference in off-site mention and backlinks, but there are some little ones.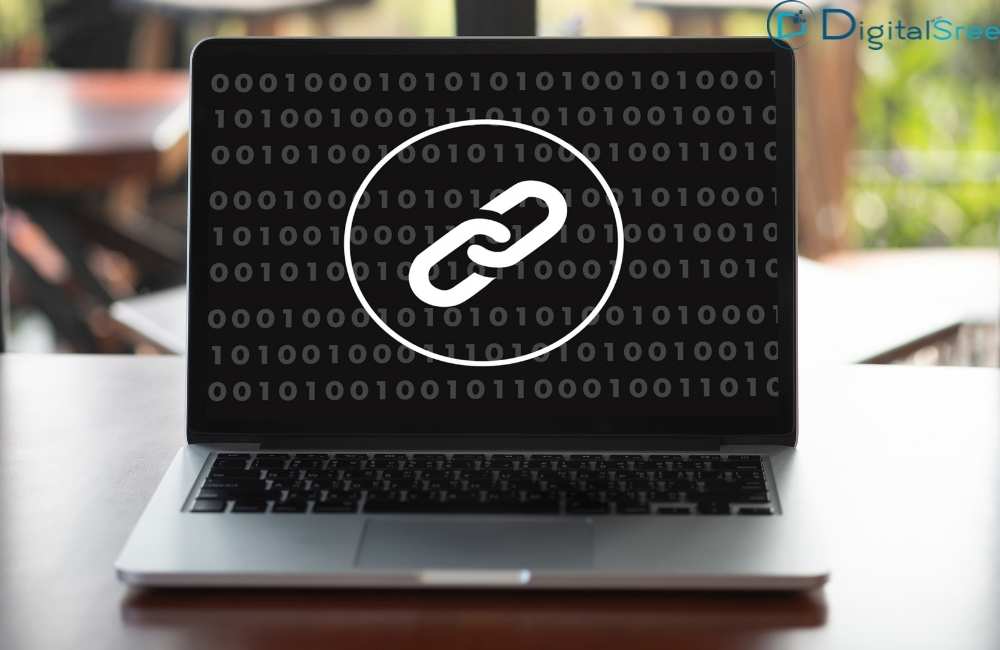 Backlinks are direct links given from other websites pointing to you, signaling your authenticity and trust.
Where offside mentions include a lot.
Off-site mentions include social media mentions, guest blogging, brand mentions, influencer marketing, and all such tactics and moves that are acquired outside your website, which shows your relevancy.
These off-site mentions are a signal to Google that shows your website is eligible on the whole web, and people do trust them.
If you are getting enough mentions around different fields of the web, then that tells Google that your website is trustworthy and reliable since all these people are pointing towards you.
This pointing or signaling will immediately help you in ranking at the top.
Final thoughts:
The Google ranking factors 2022 can be simply yet elaborated like this. The Google ranking factors or what are the base checks that Google uses to rank our website are still unknown.
But knowing their main motive can be a great Ally to us which is to provide the best information available to the users. All these factors stated above are facts from the most relevant, expert opinions and those chosen from the best SEO course.
If you are looking into the Deep, then we can see more than 200 ranking factors. But summed up, everything lies within this factor stated above.
✦✦✦✦✦
TOP INFLUENCER MARKETING AGENCY IN INDIA 2023By  SREERESH|  Date  :  25-APRIL-2023    Home > Blog > Influencer marketing agencyINTRODUCTIONIt is one of the social media strategies. It involves partnering with influential individuals or content creators to...