A simple guide on how to set up Amazon seller account 2021
BY  SREERESH.K  |  JULY 18.
SAVE 70% OFF on Digital Marketing Full Training
How to set up amazon seller account 2021?
What? What is the need?
I know, now you're wondering why we need it.
You may think you can sell your products directly to the customers through stores and that is easier. But you are absolutely wrong!
The Internet has revolutionized the way people shop. Because of the numerous advantages and benefits of online shopping, most people these days prefer buying things online over the conventional method of going into shops for purchases.
There are many online platforms available nowadays.
Especially during this pandemic, people prefer shopping from the solace of their house, without going outside.
So for sellers, these online shopping platforms are a great way to sell their products which made much easier than traditional store selling.
So which is the best platform for sellers to sell their products online?
No more queries…
One of the easiest ways of establishing a solid foundation for your business is to go with one of the tried-and-tested online marketplaces like Amazon and sell on amazon India giving you much more leverage than selling in your own store.
Amazon is an online shopping Website (Application) or e-Commerce website. Amazon, Inc. is an American multinational company based in Seattle, with 750,000 employees. It focuses on e-commerce, cloud computing, digital streaming, artificial intelligence, and so on.
So what are the benefits of selling on Amazon India?
➦Increase sales from a high traffic channel
➦Acquire new customers
➦Many people prefer shopping via marketplaces
➦Go global with Amazon
➦Concentrate on best performing stock
➦Adopt tools for efficiency
➦Customer Trust
➦The effective online selling process
So how to set up Amazon seller account 2021?
I know now you are eager to know about it. And also now you are interested to know how to start an amazon business 2021.
Before that, let me explain what is an amazon seller account and what its benefits. 
What is an amazon seller account and what are the benefits of creating one?
To sell products on Amazon, you'll need to set up an Amazon seller account.
This is Amazon's way of verifying the people and businesses that sell items on its site.
It is like we create accounts on various platforms, but with some differences following certain ways to create it.
There are many benefits of creating an Amazon account and becoming an Amazon seller which make you building your brand as well.
You have flexibility when it comes to your business model, types of products you sell and scope of your business.
Regardless of if you are looking to enter into the e-commerce space by selling a handful of items per month or you are interested in diving right in and selling a vary of products in large quantities, there is an Amazon seller account for you to meet with what you needed.
So you have to do the amazon seller registration to boost up your business and you will get an idea about how to sell on amazon successfully.
But how to start Amazon business 2021 may be a little confusing for you, if you are a beginner too.
So if you can do it by yourself, you can approach a digital marketing freelancer in Kerala or digital marketing company in Kerala.
Book a call now
Digital Marketing Full Course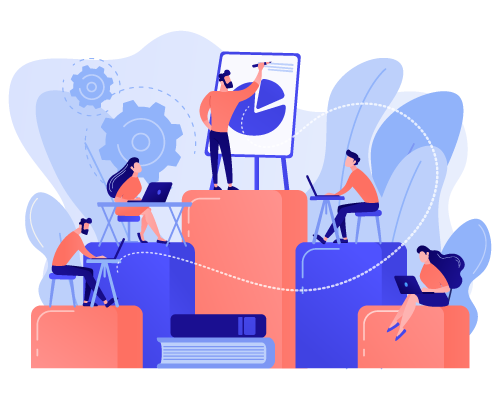 ☑ Best way to learn digital marketing
☑  Become a successful digital marketer
☑  Increase your traffic in 60 days or less
☑  Trusted by more than 30000 students
How to set up Amazon seller account 2021?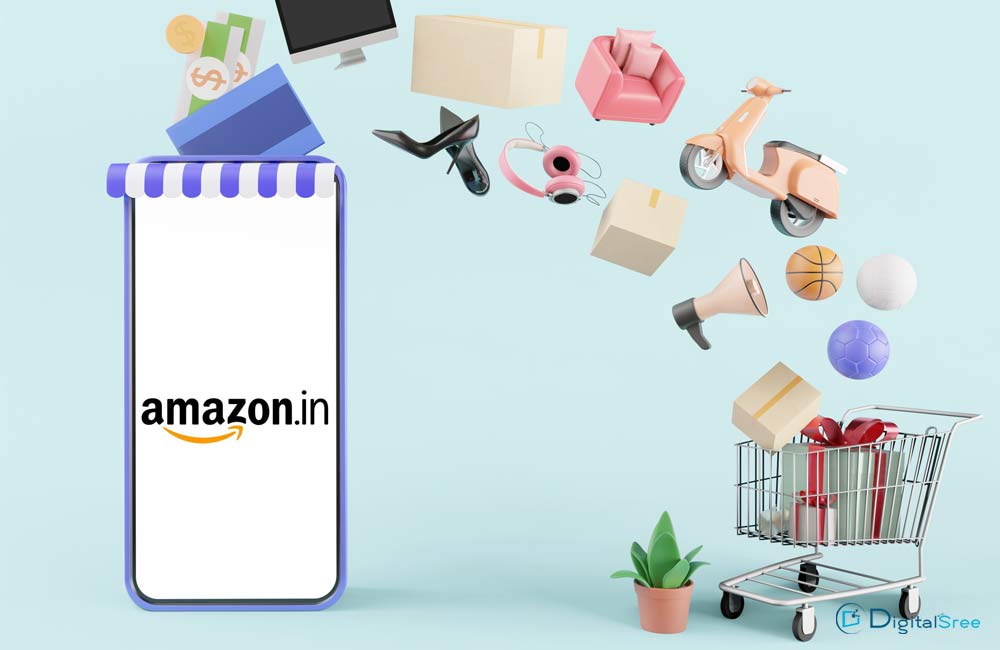 Now that you have a deep understanding of the key considerations to keep in mind when creating an Amazon seller account, that it is time to actually create your account.
So let's look at how to create account on Amazon seller.
You will be taken to the "Become an Amazon seller" page. Once there, if you select the orange "Sign up" button, you will navigate to the professional plan setup page.
However, if you click "See pricing," you will have the option of selecting between an individual seller account or a professional seller account.
Once you are on the "Let's talk numbers page," scroll down towards the bottom of the page, where you will see two buttons—one to set up an individual account and the other to set up a professional account.
 When you scroll down on this page you will see:
❑ Choose between individual or professional seller account
 When it comes to Amazon seller business type were two, one is professional and another is individual.
If you're going to sell more than 40 products per month, then signing up as a 'professional' is better. But, if you're planning to sell on a smaller scale, select the individual plan.
❑ Enter your email address and create a new account
Once you've chosen the selling plan that is right for you, the following window will appear where you'll be asked to enter your email address and a password (of your choosing) for your seller account.
When you're done, click the 'Next' button.
This will take you to a second screen asking you to enter in a one-time password (OTP) generated by Amazon, which will be sent to the email address you provided on the previous screen.
This is Amazon's way of verifying the email you entered.
After you've added that OTP to its corresponding field, click the 'Create your Amazon account button.
❑ Choose your business details
In this next step, Amazon will collect your business or personal address, phone number, credit card information, and identity details.
➣Your business location: This is the country in which your business is located. It's extremely important that this is accurate, as Amazon will be verifying it.
➣Your business type: You'll be able to choose your business entity from the following options :
         ●State-owned business
         ●Publicly-owned business
         ●Privately-owned business
         ●Charity
         ●None, I am an individual
➣Your full name: Make sure you enter your first, middle, and last names.
Then click agree and continue.
❑ Enter your personal information
From there, you'll be asked to provide Amazon with a number of personal details.
This includes a form of identification (either your passport number or your driver's license).
You may also be required to give them your phone number. Again, this is for verification purposes.
❑ Add store information
Next, you'll be asked a few questions about your Amazon store and the products you plan to sell.
To move onto the next phase of the Amazon seller registration process, you'll need to answer the following:
➣The name of your Amazon store
➣Whether or not you have UPC codes for your product(s)
➣If you are the manufacturer and/or brand owner of the product(s) you're       selling
➣If you have a government-registered trademark for your product(s)
Click the 'Next' button after you've provided the answers to those questions.
❑ Address verification
Lastly, when you've completed all of the other steps in the verification process, you'll be asked to confirm the business address you provided in step six.
After clicking on the 'Confirm' button, if the address displayed is correct, a new screen will appear. It explains that you will receive a postcard at that address, along with a verification code.
Then, when you receive the card, enter the code provided into the 'Enter code below' field and click 'Next' to finish the verification process.
Once you're verified, you're in and you start your business journey!
Now I believe, you got an idea about how to set up Amazon seller account 2021. If you are not, consult a digital marketing consultant or a digital marketing agency for more advice.
Final thoughts
The global pandemic has changed the business world immensely. Some of these changes are caused due to changes in customer buying habits as they rely on online shopping more.
As a result of this transition, many companies have struggled to stay ahead of the competition, and many have ceased operations.
But on Amazon's eCommerce platform, many small businesses have continued to nurture and flourish during the crisis.
I know many were daunted by the question how to set up Amazon seller account 2021. But setting up an Amazon seller account is fairly easy and enables you to build your business.
Following the instructions above, you can start selling your products on Amazon in a couple of days.
Hopefully, this article will help you to navigate to establishing a successful and profitable business in amazon.
If you have any questions or want to know more about how to start an Amazon business 2021, please feel free to leave a comment below.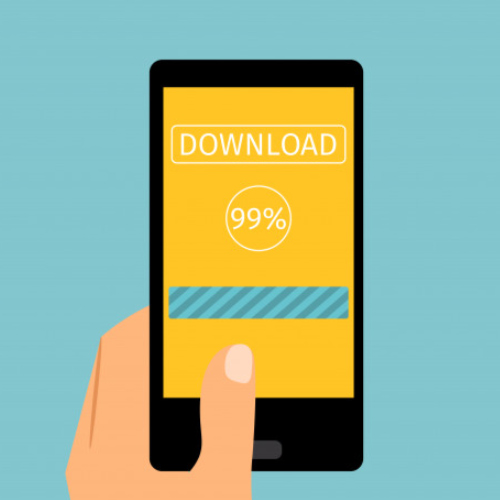 TOP INFLUENCER MARKETING AGENCY IN INDIA 2023By  SREERESH|  Date  :  25-APRIL-2023    Home > Blog > Influencer marketing agencyINTRODUCTIONIt is one of the social media strategies. It involves partnering with influential individuals or content creators to...