Popular Myths And Facts About SEO In 2021
BY  SREERESH.K  |  JULY 18.
SAVE 70% OFF on Digital Marketing Full Training
"If you want to increase the traffic to your website, you should make your website visible."
"To make your website visible, you should rank at the top of the search engines by SEO."
This is the complicated part where you can get lost by the misconceptions about SEO.
Yes, even in 2021, with all the information available at your fingertips, there's a high chance for you to get misguided by thousands of SEO myths and facts.
For you to have a clear idea of how to be not misguided, let me state all the popular myths and facts about SEO in 2021.
If you are a complete beginner, you will understand the myths & facts better if you have a rough idea about SEO.
So, what is SEO?
Well, SEO (search engine optimization) is a simple technique through which you can rank your website at the top of the search results when there is a relevant search made by a user, giving you more visibility resulting in more traffic.
For instance, imagine a website ranked at the top of the search results. When people search for something relevant to your niche, they will find your website.
That way, you can drive more traffic to your website, increase lead generation, grow your email list, and significantly increase your sales.
The better and precise you understand SEO, the better for your website.
Let me break it down for you.
Consider SEO as a black box. This black box is filled with unknown formulas, factors, guidelines, etc.
And this black box is where everything happens. But there is a LOT more to it.
You can learn more about SEO course in detail to understand the concept better.
Behind the scenes- myths and facts about SEO in 2021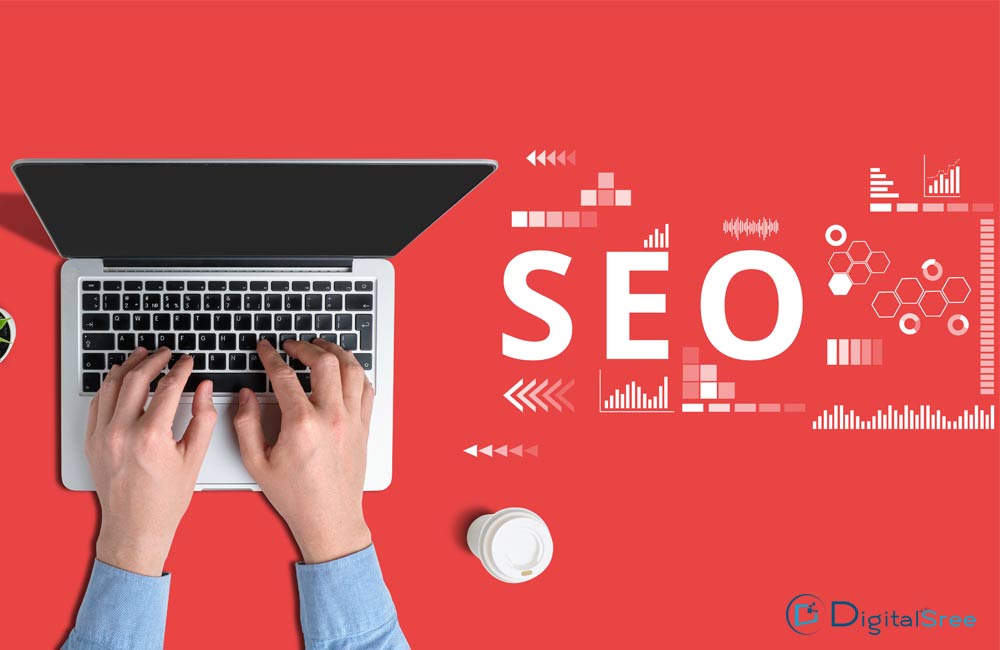 Before we dive deep into the SEO myths and facts, we need to know why. SEO is easily misinterpreted by many.
And keep in mind that only an SEO consultant can help you with this the best.
When there is a lack of authentic information available, we tend to believe what we see and consume the facts that might look genuine and authentic.
Just like any other aspect gets misunderstood due to lack of authenticity of the information.
SEO also gets misinterpreted easily due to the lack of information.
You must be aware that several ranking factors are used as guidelines for ranking.
These ranking factors are not disclosed to anybody entirely. It works somewhat like magic!
Another fact is that the SEO ranking factors are revised frequently.
This is certain that the ranking factors are never the same.
Maybe there might be a few that are primary and renowned, but most of them change.
We can see many scams taking place these days that manipulate SEO for their benefit.
The truth is that SEO is hard to get hold of and understand fully.
Several scammers benefit from these myths.
And that's exactly why you should know all the myths and facts about SEO in 2021 to keep yourself updated.
Some scammers will assure you that they can rank your website and bring it to the number 1 position on the search result within a week or less than ten days!
But the thing you have to understand is that no one can guarantee you that your site will rank.
It entirely depends upon the performance of your website and the quality of the content it has.
So you have to be extremely careful when spending your budget on SEO.
But, there are few checklists for SEO that you can use. However, you cannot rely on just that.
If You want to rank your website, you can learn SEO or hire an SEO Expert who can do a great job on your behalf.
SEO should be done correctly by someone up-to-date with SEO updates and SEO facts, and who has previous experience.
You get to learn a lot from SEO mistakes that you have made previously.
You will attain perfection by learning from your past mistakes and implementing what you have learned.
Digital Marketing Full Course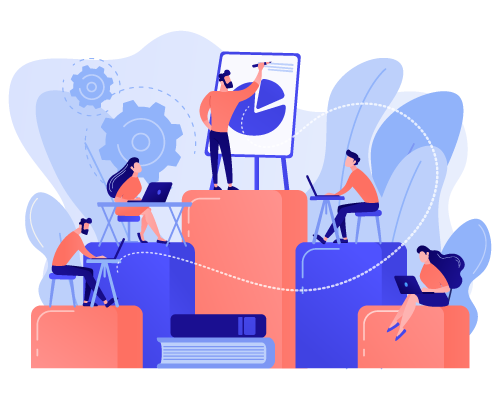 ☑ Best way to learn digital marketing
☑  Become a successful digital marketer
☑  Increase your traffic in 60 days or less
☑  Trusted by more than 30000 students
When we address the myths of SEO, there are areas where we have to pay attention because these myths can be, sometimes, considered as facts about SEO.
➦ SEO is dead
Well, that can also be considered an offensive statement when we look from a different perspective.
Like seriously, How can SEO be dead?
SEO is the only way you can drive organic traffic to your website.
How can someone articulate it as dead?
So, SEO is of no use anymore?
Perhaps, the people coming up with these false assumptions might have found some new aspects to rank this website.
Being one among those who are looking to SEO unknown facts, you should understand that SEO is the king when it comes to ranking due to the highly sophisticated algorithms and revised secrecy.
SEO has always been the best method that works to drive organic traffic to your website seamlessly.
Many believe that this is true, and they skip SEO without doing any research to find the truth. Try,
➦ Longtail keywords are hard to rank
The next myth is one of the fun facts about SEO that you need to pay more attention to than the rest.
"The long tail keyword is hard to rank"
There is a bit of a tangled thread behind this, so let me clarify that first.
We all know that long-tail keywords consist of 3 or more words, whereas short-tail keywords are less than 3 words.
Besides that, there is a HUGE difference between long-tail keywords and short-tail keywords.
A long-tail keyword is a specific and detailed search compared to a short-tail keyword search.
For example, iPhone 12 Pro max price in India ( long tail keyword )
iPhone 12 price ( short tail keyword )
Both the keywords can rank. But the chances of long-tail keyword ranking are more because it is addressing a specific problem.
Moving on,
➦ Duplicate content will not get penalized
As I mentioned earlier, the content we have on the website should be relevant and of high quality.
And most importantly, the content should be AUTHENTIC.
Unique content stands out when they rank, then how can duplicate content survive among them?
This will alert Google that this content is only aiming for economical benefits and nothing else.
That does not mean you should ignore the economical aspects completely.
But there should be benefits for your audience. You should provide a solution for your audience in some way.
Duplicating content will not do any good but can get your website penalized.
Always come up with content that is unique and relevant for your targeted audience.
➦ The loading speed of your website is a ranking factor
Well, not necessarily.
looking into the myths and facts about SEO in 2021, you might have heard, the loading speed of your website should be less than 2 seconds. And yes, less than 2 seconds is excellent to reduce the bounce rate.
Since people became less patient, loading speed affects the bounce rate directly. But ranking factor, NO.
In fact, according to crawl experts, crawlers index pages that take less than 3 seconds to load.
The next one is;
➦ Once at the top, forever at the top
This statement can tangle up the whole thing of myths and facts about SEO in 2021, which is utter stupidity to believe too.
If you made it to the top, then bingo, you are lucky. You got what you deserved.
But considering that as the ultimate result is not ideal.
Your competitors are constantly trying to take over.
Sitting back and relaxing, thinking that your website ranked on the top and you are going to stay on top forever is not logical.
All the efforts you have put in will soon become fruitless if you do not keep an eye on it regularly to optimize accordingly.
If your website ranked at the top today, it might change after two days or two weeks, or two months.
The competition is significantly high, and this will only increase over time.
Once Google finds someone doing better than you, Google will replace and put them on top because Google found their content to be more relevant and informative than yours.
You need to work constantly on your content, focusing on your niche to make sure you stay at the top.
Interesting facts about SEO
When you learn about the myths and facts about SEO in 2021, you should also know various things connected to this.
Just imagine you started a website with great determination and are putting in a lot of hard work but not getting any benefit, stuck!
You are trapped in a realm of SEO myths that have disguised themselves as local SEO facts.
You will get the result of your hard work only when you learn to differentiate between right and wrong.
These misconceptions can lead you to waste a lot of time, money, effort, and resources.
There are a bunch of examples that you can find in your surroundings.
Beginners often misunderstand that once your website ranks, you can be there forever.
Content writers often overweight quantity over quality of the content.
And all of this happens because there is a lot of false information out there.
Released SEO facts and figures
Ever Since the invalid rumors started to spread about SEO, google itself took steps to eradicate these myths and replace them with interesting facts about SEO.
They revealed the SEO shocking facts in conferences, webmaster hangouts, and with the help of verified tweets.
In a webmaster hangout, Felipe Wiese cleared the controversies and myths revolving around the algorithm penalties.
Similarly, in March 2016, Andrie Lipattsev, partner development manager, Google announced officially that the main three factors in SEO are links, content, and RankBrain.
Later on, changed by John Mueller, the senior webmaster trend analyst stating that the factors affecting SEO, cannot be determined.
Facts busting common SEO myths
Since we covered the common myths, let's move to the fun facts about SEO.
After exploring this, you'll have an exact idea about the do's and don'ts of SEO and how to tackle SEO myths 2021.
The first and foremost thing that you should know about SEO facts 2021 is that Google never discloses their SEO-affiliated partner.
Google's partnerships are always confidential. So if someone approaches you by saying that they are partners with Google, it's a scam alert!
Google always revises its SEO factors frequently to acquire different and unique content that speaks to various audiences.
Google wants the users to have the best experience when they use Google.
And it doesn't matter if you do not have so many backlinks. The only thing that matters when it comes to backlinks is the quality.
Having a backlink from a relevant website can do you more good than what a hundred backlinks from irrelevant websites does.
Educate yourself about what's right and wrong, so you will not find yourself wasted among the rumors. Find the relevant things and act accordingly.
Differentiating the myths and SEO fun facts are the only way by which you can have a successful SEO journey.
Start your SEO journey with relevant SEO facts.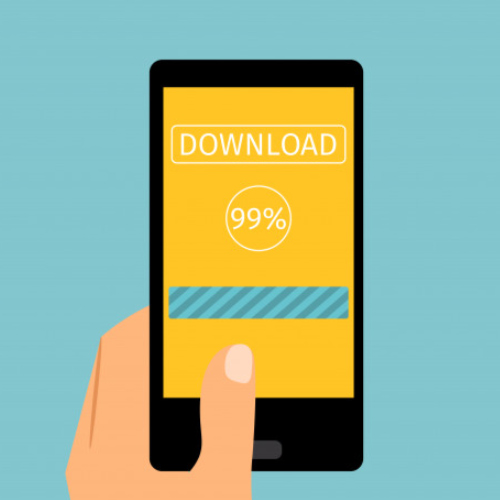 HOW CAN BUSINESSESS BENEFIT FROM USING ANALYTICS ON THEIR WEBSITE? TOP 10 BENEFITSBy  SREERESH|  Date  :  13-FEBRUARY-2023    Home > Blog > How can businesses benefit from using analytics on their websiteIn order to build a strategy or improve operations,...