The Best Pinterest Marketing Plan For Business
BY  SREERESH  K   |  JULY 18.
SAVE 70% OFF on Digital Marketing Full Training
Are you still wondering if it's the right time to start a Pinterest account to promote your business?
Well, Pinterest is one of the popular social media platforms with 478 million monthly active users.
Users on Pinterest share images, known as pins, that can be viewed and or saved by many.
These Pinterest images and visuals are searchable on Pinterest, and that makes it a HUGE visual search engine.
Thousands of people are driving traffic to their website just from Pinterest every day!
Pinterest allows you to link your Pinterest images to your website. This feature allows you to share information and pictures that direct your audience to your website in one click.
Pinterest can be a great add-on to your marketing strategy as it can significantly increase sales by driving traffic to your website.
Several brands use Pinterest to drive traffic to their website to showcase their product because they have a Pinterest Marketing plan for business to keep up with the popular digital marketing trends in 2021.
For you to become successful on Pinterest, you need to have a Pinterest strategy in place.
Pinterest Marketing Plan For Business
Set Up Pinterest Business Account
There are three ways you can create a business account on Pinterest.
● Create a Business Account
● Convert Personal Account to Business Account
● Add a business profile to your Personal Account
How to create a Business Account on Pinterest from scratch
1. Search for pinterest.com/ business/ create
Click on Create Account after you enter the email address, password, and age.
2. Enter your Business or brand name and choose the Country & Language.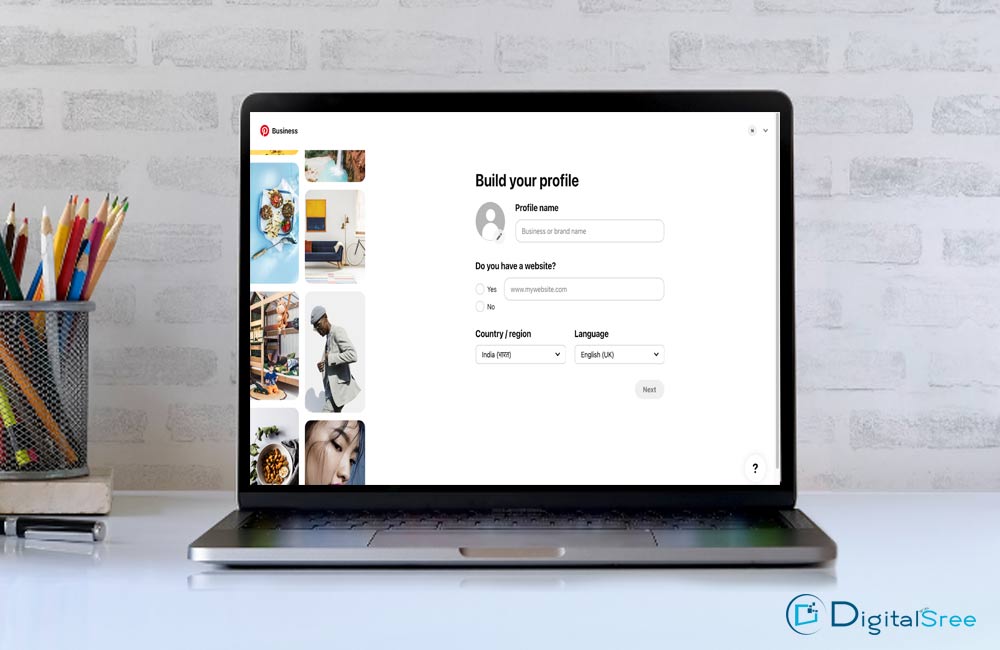 You can also add your website URL to this page. And then, click on the Next button.
3. Describe your Business by choosing the description that matches the best with your brand or niche.
You also get customized recommendations based on the details you provide.
4. If you are interested in running ads, you can select that option, then click on the Next button.
5. Your Business Account is successfully created. Now it's time to edit your profile.
6. Edit your profile before you start sharing pins. Click on Showcase your brand > Build your profile.
Enter the required details and a profile photo that represents your brand.
The dimension of the image should be 165 x 165 pixels.
While you fill the 'about your profile', try to include a few relevant keywords in your description, then click on save.
7. Click on the Claim button from the left-hand side menu to claim your website and other social media platforms such as Instagram and Youtube.
By claiming your website, you will be able to track your website analytics. If you have an account on Etsy, you can claim that as well.
How to convert Personal Account to Business Account
Open your Pinterest Personal Account and go to account settings -> Convert to a Business account -> Convert Account.
Your Personal Account is now a Business Account, unlocking several benefits of Pinterest Business Account. While setting up the business account, you might get an option to create a Pinterest ad option, however, Pinterest advertising is not yet available in India.
Creating a Pinterest Board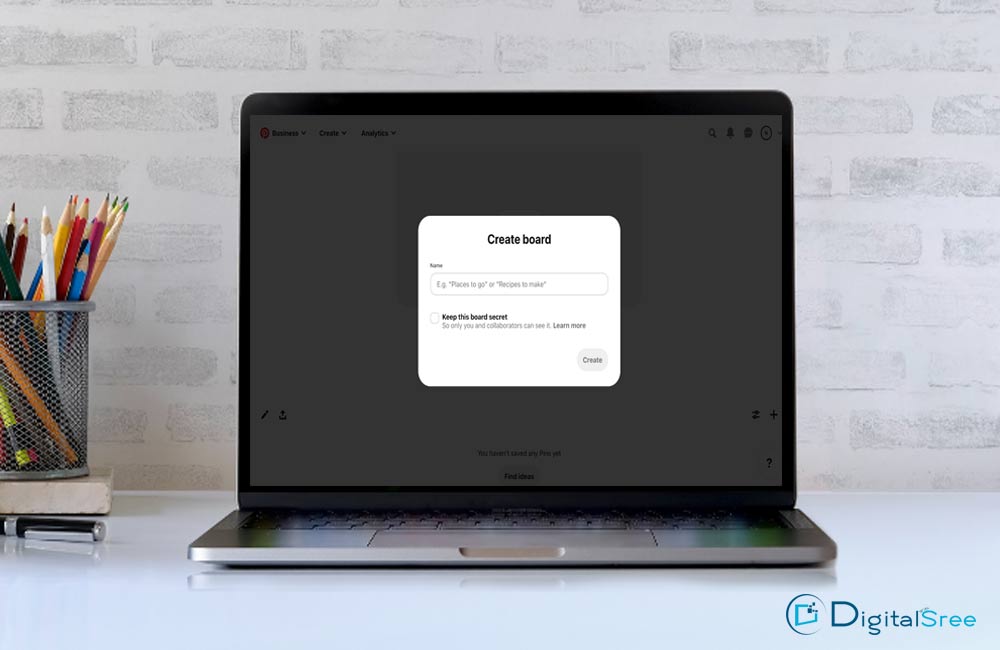 To create Pinterest Boards, click the plus sign over create a board option on your profile.
Make sure to include keywords in your board's name.
Now find that board on your profile and click the pencil icon to add a description for the board.
Do not forget to add more keywords for each board description. And also, choose a category for your board to optimize your Pinterest account.
You can also select a cover photo for each Pinterest board.
There is something called Group Boards that you can share with other people on Pinterest.
You can set up your Group Boards and invite others to join, or you can join other Group Boards created by others.
Group Boards are great because they have hundreds and thousands of followers, and once you are a part of a Group Board, your pins will also reach these followers in that Group board – even if you do not have many followers on your Pinterest account.
Group Boards are great to grow on Pinterest but make sure you join the Group Boards relevant to your brand or niche.
You can search for Group Boards within your niche from your Pinterest profile search page.
You will also find trending Pinterest pins here.
You can see several people in one Group Board that share the same interest or niche. You can request via email to the group administrator to add you to the Group Board.
But make sure you read and follow all the instructions mentioned on the board description before contact.
Once approved, you can post your pins in the group and drive traffic to your website.
Try to join at least 10 group boards related to your business or niche.
A secret board can only be viewed by its creator and that's you. When you create a secret board, you will see a lock symbol on the top left corner of the board itself.
These are very useful and come in handy to save pins or collect the best Pinterest pins that you do not want your audience to see yet.
On the top left side of your profile, you will find an option called Create > Create pin.
While creating and sharing Pins for Pinterest marketing for business, make sure you have your target audience in mind. Similar to how you create a product or a service or write content for your blog for your audience.
The best size for Pinterest Pins is 1000 x 1500 px with an aspect ratio of 2:3.
Make sure you create the best Pinterest pins that resonate with your target audience, your customers, and your buyer persona on Pinterest.
Rich Pins add additional information to your pins that are taken directly from your website.
Once you set up Rich Pins, everything is done automatically. Rich Pins can improve the user experience.
As of now, there are 4 types of Rich Pins: app pins, article pins, recipe pins, and product pins.
However, you will need a plugin installed to apply for Rich Pins on your website.
Developing a great Pinterest Marketing plan for business is by creating Lead Magnets and displaying them on your Pinterest as Pins.
Lead Magnet can be a checklist, cheat sheets, lists, or templates that might be useful for your audience.
This way, they will land on your website to access these freebies. This is also a great way to build an email list.
Pinterest wants its users to pin on Pinterest manually. They do keep a tab on how long each user spends on Pinterest pinning.
So make sure you pin consistently and spend an hour or so on Pinterest pinning.
However, if you are planning to Pin 40 -60 pins a day, that's going to be a task.
So to make the pinning easier, you can make use of automation tools.
There are various automation tools and Pinterest marketing tools that you can use to pin daily on your Pinterest account.
The key is to be consistent on Pinterest, even if it's a single pin per day.
Pinterest Analytics is one of the top-notch benefits of Pinterest Business Account.
Using Pinterest Analytics, you can see your progress on Pinterest and can keep track.
You can find out which of your pins are doing well, and how many leads each pin generated to your website from Pinterest.
You can find the Pinterest Analytics Tab in the left corner of your Pinterest Profile.
As I mentioned in the beginning, Pinterest is a visual search engine, people constantly search on Pinterest for results/ solutions.
Pinterest uses an algorithm to determine which pin belongs to which category, and so on.
So, the Pinterest algorithm uses keywords to do this efficiently.
And that's exactly why you need to use keywords that are relevant wherever possible to reach your targeted audience.
There are several areas where you can add relevant keywords.
This will help the users to find your Pins and your profile, leading them to your website.
You can add relevant keywords to each pin description and image ALT Text, your profile description, Pinterest board names, and board description.
You can also use hashtags to your Pin description to reach more Pinterest users.
Unlike keywords, hashtags display fresh pins at the top even if the pin is not optimized.
You can also hire a company that provides Pinterest marketing services or Pinterest ads manager to manage your Pinterest Account.
Turn your website Pinterest Friendly
To take advantage of Pinterest, you can add a 'Pin' button to the products or services on your site you offer.
This will make it easier for your audience to share your product or service on their Pinterest, and drive more traffic to your website.
Once they are on your site, you have the chance to attract them with your content, products, and services available on your website.
Almost all businesses use social media to connect with customers using various marketing strategies.
But, Pinterest alone can drive free traffic and increase sales on your website than any other social media platform.
If you have a business or a blog, a Pinterest marketing plan for business can help you grow your brand and increase sales.
Digital Marketing Full Course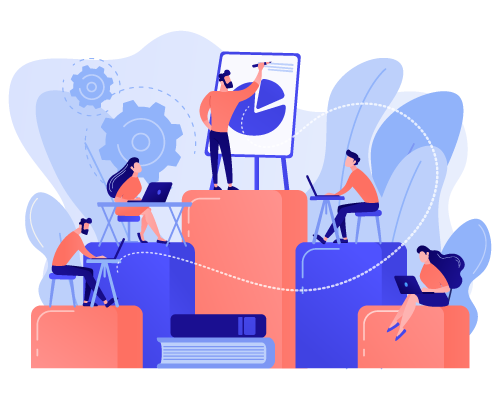 ☑ Best way to learn digital marketing
☑  Become a successful digital marketer
☑  Increase your traffic in 60 days or less
☑  Trusted by more than 30000 students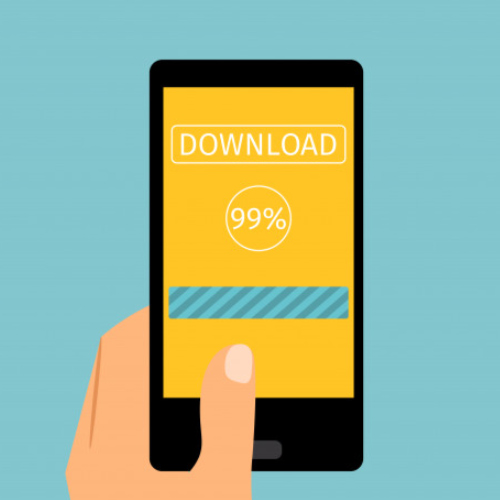 What Is Sitemap In SEO?By  SREERESH|  Date  :  05-JUNE- 2023    Home > Blog > EXACT URL FROM  SITEMAPIntroduction to Exact URL from SitemapIf your website's pages are linked correctly, Google will typically be able to find the majority of your site's content....