how to create a website for business in 12 easy steps
BY  Sreeresh K |  November 25.
Do you ever think about how to create a website for business?
I mean how to design a website without a designer?
You might be thinking about it very often, especially after 2020.
Because we all know that the pandemic had hit our head and we all were dizzy because of the new normal life then.
So, a website became mandatory to move on.
To lead a business or earn a passive income.
In the age of digital, the importance of a website is paramount for any company.
That is why people are thinking seriously about how to create a website for business.
Right?
In this article, you will get to know how to create a dynamic website without coding.

That means, how to create own website without the hassle
And build a website and be proud of yourself.
These are simple steps.
For more accuracy, watch the video till the end.
So let us come back to our topic.
Website!
The intimate friend in the digital world
If you run an enterprise but don't have an online presence, you're most likely to be missing chances to grow your business.
Websites can be utilized to carry out a myriad of marketing strategies that can assist your business is growing.
The internet has a greater reach than other methods of advertising. Your website will be the focal point of your business's online presence.
Your business can be advertised all over the internet through forums, social networking sites, and also through pay-per-click advertising programs.
The presence of a website as well as an online presence strategy will allow the business to advertise online.
Websites are also crucial as they can help establish credibility as an organization.
Websites generally provide maps and directions to the business's offices or shops for customers to locate their locations easily.
The other important aspect is that you will have the opportunity to show your customers as a reason how they can be able to trust you, and also the reviews and data to back those claims through the creation of an online presence
. Nowadays, people are extremely busy and also intelligent.
They don't have time to shop.

They search on the internet to find out about the item or service prior to purchasing. They will be able to know the company, its specifications, prices, size, color, and size on your site.
Please don't feel too much blah, blah…

Let us deep delve into the topic
how to create a website for business without spending significant amount of money
These are steps to create a website from scratch, so be serious about it. Let us divide our website into 14 steps,
▸ Make a plan for your goals
▸ Select a site builder
▸ Claim your domain name
▸ Find your content
▸ Make sure you have the correct pages
▸ Design your website element
▸ Accessible to everyone
▸ Optimize for mobile
▸ Enhance your SEO
▸ Engage with your visitors
▸ Request for feedback
▸ Create and update
1. Make a plan for your goals
Before designing your website, you must be clear about the goals you wish to accomplish. There is a myriad of websites on the market, o you must be confused about how to create a website for the business you should begin with deciding on the type that can help you achieve your objectives:
▪ An online shop to sell your items
▪ A portfolio website to showcase your art
▪ A website for your business to help you manage and expand your company
▪ A resume website to catch the attention of prospective employers
▪ A blog to impart your knowledge to the world
▪ An event website for weddings as well as corporate events such as parties,     weddings, and other parties.
▪ An online photography website to sell and display prints
▪ The fitness website to take reservations for new clients.
▪ A restaurant website that assists with online ordering as well as delivery          and payment.
▪ And decide which genre your website comes under.
▪ You are moving into the next step, finding the best way to create a website     from scratch.
2. Find a Domain Name and Host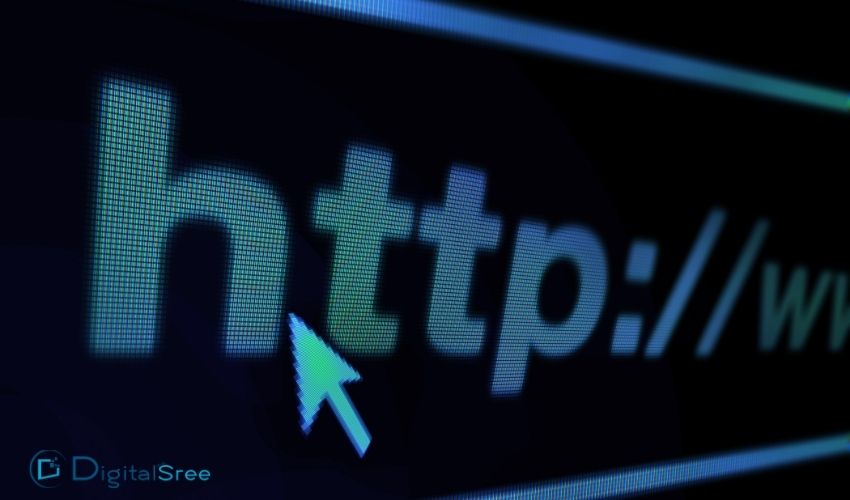 To get an online website up and running There are two essentials that you'll need:
▪  Domain names (a URL like yoursitename.com)
▪ Web Hosting (a product that connects your website to the internet)
My personal favorites is WordPress which is completely free, however hosting and domain names aren't. The cost of hosting and domain name is lower than coffee cup, which is around $3 to $5 per month.
In order to look professional, you need to have your own domain name, instead of having a free domain that belongs to someone else (for example, yourbusiness.my-free-website.com.)
Furthermore, having a reliable hosting provider will ensure that your site won't be down or slow and runs quickly (very crucial for anyone who visits your website.)
3. Select your site builder
Why do we use WordPress and not other website builders?
1. It's completely free (no ongoing subscriptions, no open-source)
As opposed to web builders or websites design tools, WordPress doesn't cost a cent to install, download or use. It's developed by web developers, and there's a huge developer community who have created beautiful templates and themes which make it easy to start using it quickly.
2. It's highly customizable and user-friendly.
If you're familiar with how to utilize Google Docs, you already have the ability to create your content.
WordPress is easily expandable by using free add-ons that can handle nearly every site you could imagine, from small-scale commercial websites to large e-commerce websites. With WordPress "plugins"
After you've decided on your objective, the next step is choosing the appropriate website builder to help you achieve it. Website builder (also called CMS) is a platform that allows you to create, customize and publish your own website without having any prior technical knowledge.
3. Your website will be responsive
This means it will work on phones & tablets too.
The website you create will immediately be fluid and beautiful on any smartphone, mobile as well as tablet. There is no need to engage an internet developer for this.
4. Community assistance is available
With the number of people who use WordPress (webmasters entrepreneurs, small-business owners, bloggers) It's simple to get help fast when you require it. You can seek help here for no cost or engage many thousands of WordPress developers.
There are numerous platforms to choose from. Are you unsure which one to choose?
Are there other options for WordPress?
There are a few.
But, I'd make use of WordPress.
Wix is a user-friendly website builder using an easy drag and drop interface, however, it comes at more cost and isn't appropriate for large sites, and it's impossible to transfer your website out in the event that the need occurs.
Squarespace Is an extremely attractive website builder that makes the creation of stunning websites easy. However, it has an additional monthly fee and does not have the ability to move your site out.
Drupal is an extremely robust platform that is popular among experts in web development and programming however, it comes with an extremely steep learning curve, which is why it's not the ideal alternative for novices.
Joomla can be described as very much similar to WordPress and is an excellent tool for web development, however, it requires at the very least some knowledge of how you can write code to allow things to function according to your requirements.
You are creating a website for your business. Have patience, and have a headway to being a website owner.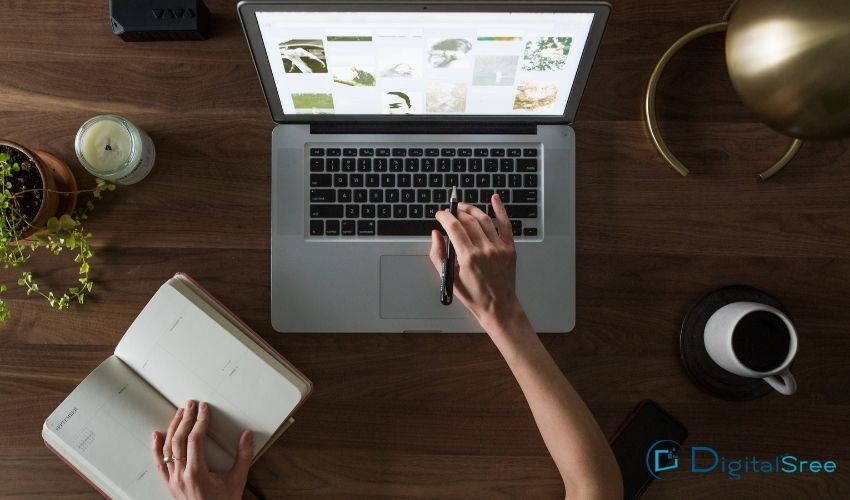 As of now, you move forward to the important steps in the topic how to create a website for business.
To ensure your website is running correctly it is important to follow the next steps listed below:
Before you can begin to customize your site You must have certain content on your website.
In the end, it's difficult to modify your website if there's no content to display the modifications. What you will require regarding content can differ in relation to the subject of your website and the goals you have for your site.
But, there are some key pages that virtually every website contains:
       ▪ Homepage
       ▪ About page
       ▪ Contact page
When the process of deciding the pages you want to include or think about what content is most beneficial to your readers. Also, you'll need to consider visual content, like photos.
To help make it easier to make things easier, certain WordPress themes include templates for pages for particular.
The internet is rapidly becoming one of the largest marketplaces around the globe. It is estimated that by 2021, an estimated 2.14 billion people in the world will buy items and services on the internet.
For the innovative and professionally-minded alike, including these tools on your site can assist in making secure and efficient transactions.
✦ Design your website elements builder
Your content is ready and you've registered your domain and created the pages of your website. It's time to create the components of your site.
This section will discuss the various aspects that bring your site together and how you can combine them into one unifying design.
The final decision should be determined by your brand's identity, which is the distinctive appearance and tone you employ to convey your message to your audience. Additionally be aware of usability the website should make it easy to navigate and try to offer visitors fun experience.
Here are some of the elements you should learn about when learning to create a website:
▸ Site architecture
▸ Menu bar
▸ Colors
▸ Header footer
▸ Scroll effect and much more.
Nowadays, a good website design must be accessible to all. Web accessibility is the important feature of high-quality web design that makes sure that everyone regardless of their capabilities is able to comfortably access as well as interact on your site.
This includes those who have vision impairment and temporary injuries, as well as hearing loss and so on.
With more than one billion people suffering from any kind of disability, making sure that you meet the needs of all is essential. This also indicates to the world that both you and your company appreciate diversity and inclusion.
There are numerous ways to enhance the user experience on your site for every user.
Be sure to design your layout in a hierarchical manner by using clear headers to identify the various types of content.
Additionally, make sure your site can be operated by using a keypad. Write alternative text for pictures, and use heading tags, and many more.
how to make a responsive website. The smaller screens don't mean lesser impact. With the rise of the use of tablets and smartphones, it is essential to make sure that your website is seamless across all devices, by improving your mobile site's layout.
When you build a site using Wix The mobile version of the site is generated automatically by the mobile editor.
This means that you don't need to think about creating your site from scratch. But, it's your responsibility to ensure you've optimized your content for the smaller area of real property.
First, when designing your mobile-friendly website make sure you only include the most essential elements on your page, eliminating anything not essential.
Additionally, you should optimize the area in the upper left corner by putting the most crucial pieces of information, like your menu, or name. It is the first thing your customers will first see and therefore, make sure it is engaging and instructive. This is a significant step in the process of how to create a website for business.
Nothing is more satisfying after you have created a website.
Your SEO can help increase your website's traffic.
Search engine optimization refers to optimizing the content of your website so it ranks high in search results.
SEO takes patience, persistence, and time to achieve results. However, you can begin setting up SEO while you are designing your website.
These SEO tips can be applied to your content to increase your chances of being ranked in the top results and being visible to your audience.
 In 2021, a website will be a must-have.
It is essential to have a website that is current. Uninviting and unreliable websites that look like they've been dormant for too many years are uninspiring. Keep your eyes open, be aware, and keep your content up-to-date. 
You will need to update your website as you learn how you can design a website that grows and evolves. You can always improve your website design, so you need to keep it fresh.
Keep up to date with web design trends and update your site's design regularly. Keep your content current. You must ensure that your content is always relevant. This will show visitors that you are up-to-date in your industry.  
10 best ways to create a website from scratch
You have gained knowledge on how to create a website for business. Consider a few tips on how to design a website without a designer.
▸ Outline your objective
▸ Set major and minor goals for your build
▸ Select a quality web hosting platform
▸ Hire a designer to assist you
▸ Optimize your website for mobile
▸ consult someone with SEO expertise & knowledge
▸ Build the site around the content
▸ Choose a coherent color palette
▸ Kickstart with a clear plan.
▸ Ask for help, if you are stuck,
▸ Write us your feedback @ info@nexxacorporates.com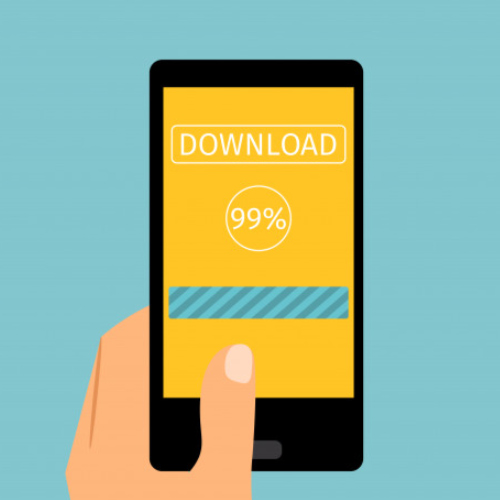 TOP INFLUENCER MARKETING AGENCY IN INDIA 2023By  SREERESH|  Date  :  25-APRIL-2023    Home > Blog > Influencer marketing agencyINTRODUCTIONIt is one of the social media strategies. It involves partnering with influential individuals or content creators to...