The future of artificial intelligence in digital marketing in 2022 and beyond
BY  SREERESH K  |  NOV 17.
Artificial Intelligence (AI) has already been widely used in the marketing industry, and its adoption is spreading like wildfire.
How about the future of artificial intelligence in digital marketing?
Artificial intelligence can carry out a wide variety of tasks such as lead generation, product recommendations for consumers and targeted advertising to potential buyers by using data with revealed preferences and behavior patterns.
So with any business, you need to consider how AI will be able to improve certain processes, reduce costs and ultimately improve results.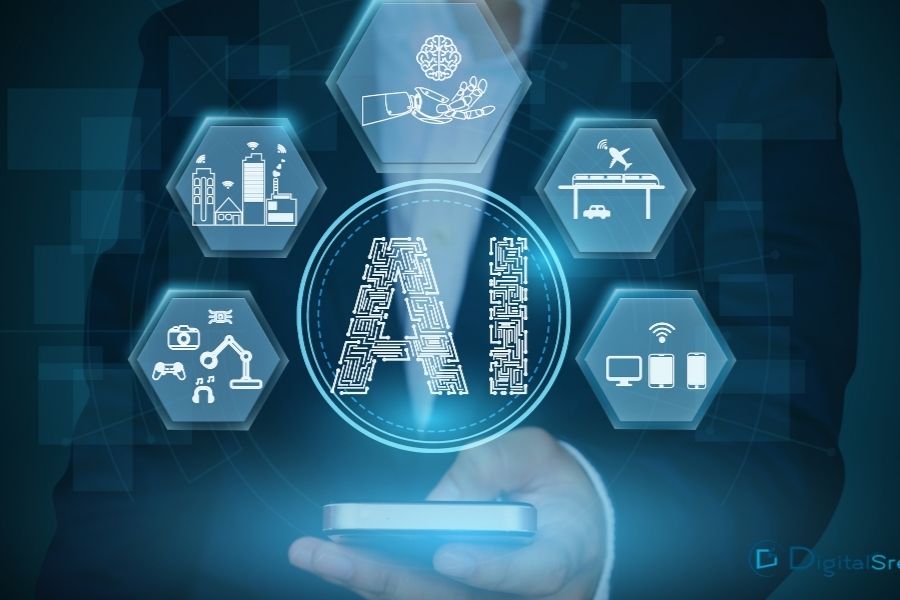 Artificial Intelligence, or AI, is already becoming more and more of an invaluable part of marketing as we know it because it has the ability to streamline processes that used to take so much time before.
It can help improve customer experiences by optimizing how certain tasks are carried out because making optimal decisions based on past history is something AI does best.
Entering into machine learning programs requires you to be open-minded towards innovation and diligently follow the data rather than allow preconceived notions to skew your judgement.
AI-based digital marketing's future is certain. It's not about what is occurring but what trends are expected to appear in the coming years.
The potential of AI creates thrilling opportunities to be created in the world of digital marketing. But the possibilities don't end there.
There are many more techniques such as tactics, productivity enhancements and strategies under the AI wings.
Artificial Intelligence in digital marketing is a wildly expanding field, and you have to keep up. I would like to have it work for you.
What is AI, and what is the future of artificial intelligence in digital marketing?
AI may sound like an absurdity, yet it is improving our lives by automating tasks, implementing computing solutions, and increasing efficiency.
Technology was once the stuff of science-fiction, today, AI is increasingly playing an important role in our lives, in some subliminal ways.
Let's look at, for example, commuting.
If you travel by vehicle to get there, you will likely have a few minutes of traffic.
AI helps to cut down the time you commute by feeding real-time information to mapping software that adjusts to traffic, construction and accident.
If you take public transportation, AI is helping to ensure that you receive the best service. If you use an app for ridesharing such as Uber or Lyft for the final portion of the commute, AI helps you to use that app by anticipating pick-up times and ride times as well as ride-sharing.
Your commute isn't the only daily instance.
AI is also a part of your everyday life if you utilize SIRI, Google, email, Facebook, Alexa, Amazon, Instagram, Netflix, Pandora, and countless other technologies we've come to rely on.
Indeed, AI has a place everywhere. Many more AI based instances can be seen in our daily life.
So let us move into our topic.
 Why AI and digital marketing?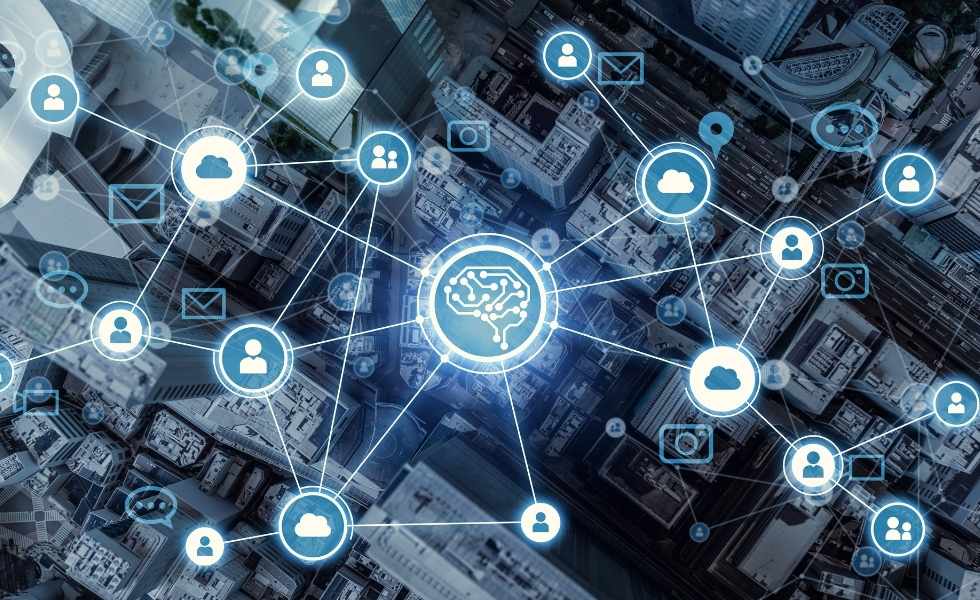 ▪ AI is able to personalize the user experience by studying their profile. 
▪AI increases the speed of the creation of certain types and formats. 
▪AI-powered software is able to determine what content to create and how to distribute it. 
▪AI can process huge quantities of data and accurately predict future events using the patterns it reveals. 
▪AI can anticipate customer behavior and can find and cultivate the most valuable leads.
 Use of ai in digital marketing that will change the future of marketing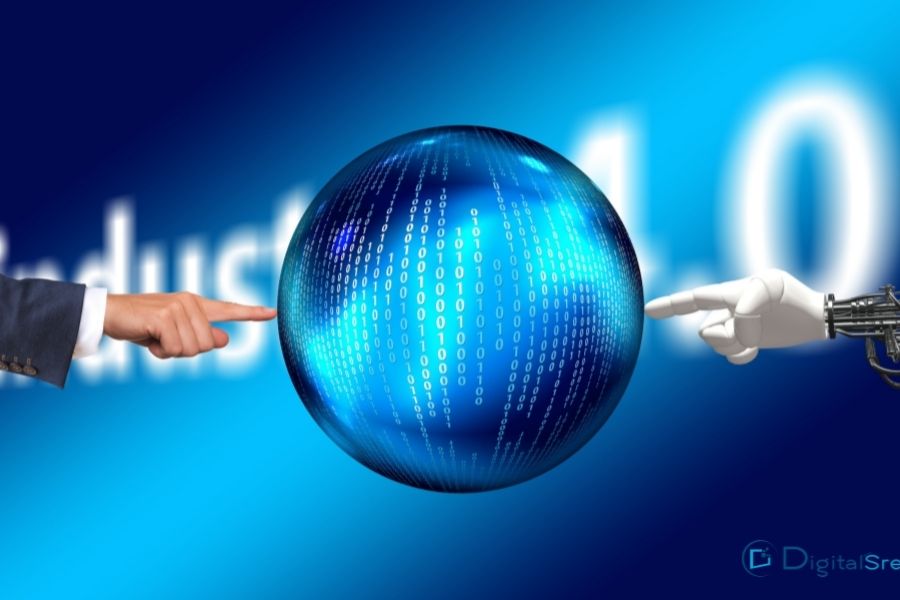 AI is a highly effective marketing tool; that's certainly the case.
What exactly is it?
In the simplest terms, AI helps companies tackle one of the biggest issues facing businesses today – the acquisition of consumers.
From the initial planning phase through the stages of conversion and customer retention, AI plays a critical part in the performance of any marketing strategy.
Therefore, companies that fully utilize AI-based digital marketing will have an advantage over their competition.
It is evident that this business is going through such a massive shift and is likely to become an ever more important point of discussion during the coming year.
That means the future of artificial intelligence in digital marketing is a goldmine, and it is shining brighter than ever.
What we have discovered so far are preliminary applications of the new AI technology.
Few AI-based digital marketing tools you can look into for assistance

with your online marketing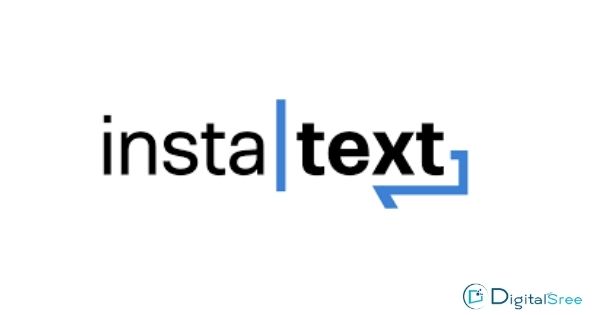 InstaText is a simple editor and writing tool that lets you revise your text to ensure that you're recognized and viewed as an expert.
➤ MarketMuse
MarketMuse assists content marketers to drastically cut the time they spend on SEO, competitive analysis, and research on content.
Utilizing AI, the software examines the content you have written to determine the quality of your website to your principal keyword.
The tool then gives keyword analysis and suggestions to improve your content, ultimately increasing your search ranking and driving greater organic traffic.
➤  Grammarly
Grammarly is a smart software for proofreading. In contrast to the spell-checker in the word processing program, Grammarly can be plugged into your browser, highlighting mistakes in blogs and emails.
➤  Chatfuel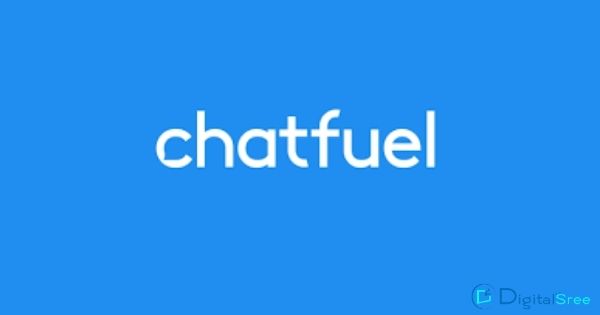 Chatfuel and its other teammates clearly speak about the future of artificial intelligence in digital marketing, because it assists you in automating this by using smart bots. Without any programming knowledge needed, you can interact with your prospects all day long by automating FAQs and connecting leads with warm leads to living sales representatives.
Also read: 12 benefits of chatbots that increase your revenue
➤ Yotpo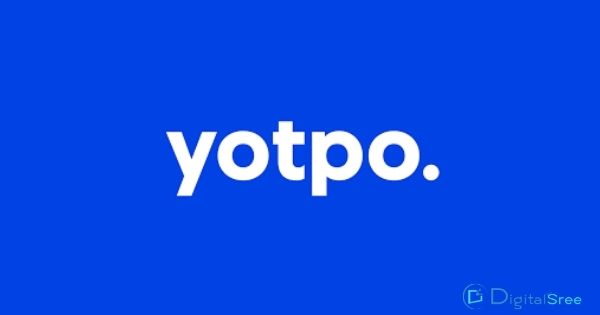 Managing customer reviews is another tedious task that can now be automated with sophisticated tools such as Yotpo.
The moderation tool analyses the sentiments and feedback of customers and provides insights to be utilized to enhance your services and products.
It is also a great tool to boost sales by extracting pertinent data from previous reviews and then presenting them to potential customers.
Yotpo also offers tools to assist in the creation and management of reward programs and to help enable marketing via SMS.
➤  Netbase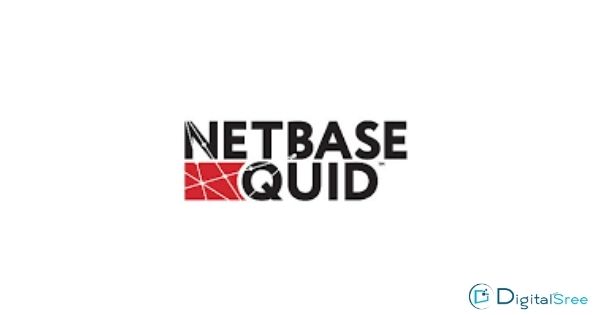 Brands have been using listeners on social networks for a long time; however, NetBase is taking it one step further by increasing it by incorporating deep learning and machine learning.
This AI-powered technology states the future of artificial intelligence in digital marketing and it analyzes millions of conversations on social media to give real-time insight into people's reactions to the most recent brand news and updates.
These insights can assist marketers in ensuring the health of their brand, enhancing the management of crises, and boosting the effectiveness of campaigns.
These are a few tools in the realm of artificial intelligence for digital marketing.
There are many more in the way and various new AI-based digital marketing.
Choose different tools based on your need.
 How AI transforming future digital marketing
➤ Improved Personalization & Recommendations
 The way consumers react to and react to marketing communications is changing. Traditional methods of marketing, such as direct mail and media advertising, don't have the same effect they were.
One reason for this is that consumers today are expecting companies to tailor their marketing messages to their preferences or demographics or even their interests.
A lot of them will not be interested in or may even avoid non-personalized advertising.
A study conducted by Accenture, a management consultancy firm, discovered that nearly 40% of customers switched brands due to lack of trust and inadequate personalization in 2017. 43% of consumers are more likely to buy through companies that offer a personalized customer experience.
Customers are much more likely to engage with marketing messages that are personalized. Experian data shows that emails are more likely to be read with personalized subject lines.
Additionally, 79% of the respondents in a survey conducted by Marketo stated that they're likely to only use advertising campaigns for brands if they are targeted to previous interactions.
AI allows marketers to tailor their marketing messages at an individual level, not the generic groups of customers that marketers relied on upon the past.
The technology is able to predict the behavior of customers based on information gained from previous interactions with brands.
It means marketers are able to deliver marketing and content that is more likely to convert a lead into a purchase at the right time to increase conversion.
The majority of people are acquainted with the customized suggestions that you receive when you visit sites such as Amazon as well as Netflix.
The recommendation engines have become more sophisticated over time and can be surprisingly accurate, especially for customers who have been a member for a long time, so Amazon is able to gather large amounts of information.
For instance, Amazon has a record of:
▪ Each purchase that you've made
▪ Your browsing history for products
▪ The addresses where you've lived and worked at.
▪ Things you've always wanted
▪ You've seen TV and played music played
▪ Applications you've downloaded
▪ You've submitted product ratings and reviews you've written
▪ Devices you've used for watching films or downloading eBooks
▪ Everything you've ever asked Alexa in the event that you own an Echo
                        The company can make use of this data to offer suggestions for products according to your interests or purchases in the past, as well as what others have bought and also purchased the same items that you.
If you've purchased a printer, Amazon is likely to recommend printing cartridges and papers.
In the event that you're expecting to deliver a new baby and you've purchased stretch mark cream as well as prenatal vitamin supplements, do not be shocked to see baby clothing and toys begin appearing in your suggested products.
All of this is driven by an AI framework. 
In the same way, while 90% of companies will employ some type of personalization in their marketing in 2020, the majority will not be able to create optimally targeted content.
The solution to making personalization more effective and creating higher quality and more engaging content lies in AI.
Through the analysis of customer data, machine learning algorithms allow marketers to give customers a highly personalized experience. 
The role of artificial intelligence in digital marketing is more clear
right?
Discounts are a guaranteed method to boost sales, but some customers may purchase at a lower price or at any discount.
AI is a tool that can adjust prices for products in a dynamic manner in response to availability, demand, customer profiles, and other aspects to increase sales and profit.
Every product comes with an image that shows how much price fluctuation is in accordance with the season as well as other variables.
If you've ever tried to find an airline ticket and then went back to purchase it a few days later, only to discover the price has increased by just a few hundred dollars, that's an excellent example of dynamic pricing working.
Utilize artificial intelligence for digital marketing and boost your sales.
➤ Customer Service Chatbots



Facebook Messenger, WhatsApp, and other messaging applications have become an extremely popular and efficient method customers can reach businesses.
However, making sure that accounts are always staffed by representatives for customer service can be costly.
To decrease the amount of work and give faster responses to customers, some companies have begun using chatbots to address frequently asked questions from customers and offer immediate responses at any time of day or evening.
Chatbots are able to give predetermined answers to commonly asked questions, as well as to refer the conversation to a human when the query is too difficult.
This means that the time spent by customers is cut down, and the burden is reduced, leaving agents free to attend to interactions that require personal attention.
Chatbots, one of the popular ai and digital marketing relationships.
➤

Search Engine Optimization



Search algorithms are constantly improving each day in all areas, from simple database searches for product information on e-commerce websites to search engines such as Google, which are used by millions of individuals every single day.
Incorporating AI in search will identify misspellings and offer alternative options.("did you refer to something else?" …") and what did you mean? ") and can be influenced by previous shopping or browsing habits.
In addition, due to the growing popularity of mobile internet use as well as smart home speakers, the use of voice searches is constantly growing and predicted to keep growing.
AI is required to understand complex patterns in speech and also to discern the significance of spoken search terms that differ from the traditional typed search.
Marketers can also make use of AI to improve their content to be able to use voice search, helping increase the effectiveness of SEO and website traffic as we shift into a world of voice-operated digital.
➤ Content Creation at Scale



Also read:  content writing and copy writing difference.
The return on investment for content marketing is impressive. It can be costly.
Gartner predicts that most brands have difficulty not only with gathering enough data but also with creating enough content to create a personalized experience for all users.
Although machine-generated content is not new, the first attempts at creating it were quite unreadable. They may have fooled search engines temporarily but not humans.
AI can speed up your content marketing and help you optimize it in many ways. The automated content software can now generate news stories and reports in seconds, which is a significant improvement on the time it would take for a human writer to write.
➤ Digital Promotion: Optimizing the "When" and "Where"



Although digital marketing has many new opportunities, it can also make it difficult to manage the overwhelming number of options available.
There are many channels that content marketers have access to, but not all channels will work equally well for every lead.
Although it is possible to find the best channels by doing extensive experimentation, this takes time and requires a lot of resources.
AI eliminates the need to manually select the right channels for each campaign in order to target specific leads. AI-powered software can instantly identify the most successful channels based on the interactions with the brand.
Timing is crucial when you want to make the most of your marketing campaigns. 
AI eliminates the need for guesswork, experimentation or relies on industry averages like "the best day to post on LinkedIn" on Wednesday between 10 am – 2 pm.
AI scheduling software automatically determines the best times to post promotions on each marketing channel for each customer.
Powerful use of ai in digital marketing.
➤ Automated Marketing Processes



Marketing automation is a well-established technology. Email marketing software is able to automatically convert thousands of emails into one copy.
AI-powered email and automation software allow you to take things to the next level and reduce the burden of decision-making.
Machines can perform repetitive tasks more efficiently than AI, which means that they can do most of the work for human marketers.
This allows for more time and resources to be used on tasks that involve the "human element", such as follow-ups and communication with customers.
AI-powered marketing automation is one of the futures of artificial intelligence in digital marketing that can be used to personalize customer experiences, respond to customer interactions, and contact leads at the most optimal times through the channels that have the greatest chance of success.
➤ Understanding and Predicting Customer Behavior



Did you know AI can predict your personality traits more than your spouse, partner, friend, or even your family members?
This was one of the key insights that I gained at Pegaworld in Las Vegas, NV, a few years back.
Over 4,000 IT and business leaders gathered to discuss the role of technology in the future of marketing, sales, and customer service.
Although this event featured some smart people, it was a little more technical than I saw at Marketing conferences.
An audience that is still trying to solve the exact same problems as me:
▪ Marketers are trying to understand what it takes to reach customers effectively when ad blocking, changing media consumption habits, and ad performance is a problem.
▪ Customer service personnel are looking to improve customer satisfaction and net promoter scores while lowering costs. 
▪ Sales are trying to sell more in an environment that is increasingly avoiding promotional messages and business development strategies of the past.
AI is able to personalize customer interactions and use predictive modelling to improve outcomes. The following AI capabilities are also available:
☛ A Customer Decision Hub that automates recommendations in real-time to improve customer experience using AI
☛  Natural Language Processing is used to analyze customer voice and email messages for mood and intentions.
☛ Self-Service Advisor that can scan the browsing history of your customer to show you different options.
☛ Artificial intelligence-driven apps that alert retail store representatives on how to best help customers in-store. This can be done in real-time via their smartphones or tablets.
Why must you rely on Ai based digital marketing?
We believe that AI is shaping the future of digital marketing in a positive way. The future of artificial intelligence is expected to grow exponentially in 2022 more than ever before.
It is time for companies to make use of AI to deliver a better customer experience, not only to meet the immediate needs of consumers.
The present condition of online marketing focuses on refinement, research, and extraction. Companies and brands need to focus on the people they're online with and what makes them different from their competition.
According to the saying, it requires the whole right tools.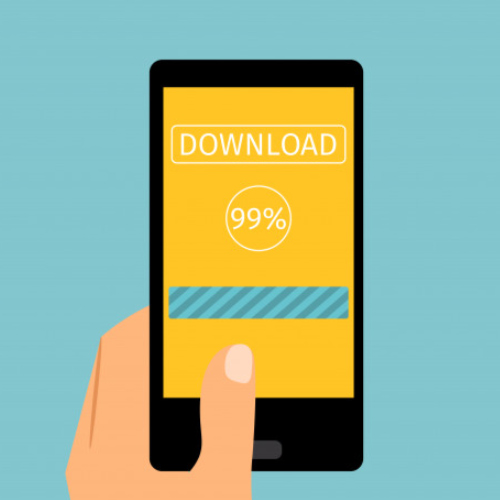 What Is Sitemap In SEO?By  SREERESH|  Date  :  05-JUNE- 2023    Home > Blog > EXACT URL FROM  SITEMAPIntroduction to Exact URL from SitemapIf your website's pages are linked correctly, Google will typically be able to find the majority of your site's content....