Clubhouse marketing strategy that worth reading right now
BY  SREERESH K  |  JUNE 28 .
Clubhouse , the invite audio app, captured wide attention, and it seems mysterious when it was available for elite people.
Clubhouse was introduced in 2020, when it was firstly introduced, marketers were thinking about clubhouse marketing strategy,
Whenever a platform is introduced, the marketers are thinking about how to utilize the newly invented platform for marketing.
Likewise, when clubhouse apps were introduced, the scenario was the same.
Marketers were thinking about how to use a clubhouse for marketing purposes or what is the best clubhouse marketing strategy.
If you hear the word clubhouse for the first time, check out the clubhouse social media app.
During the initial stage of the clubhouse, the time when it was not available to laymen, common people were thinking about clubhouse privacy.
Because no audio recordings and the message are deleted instantly.
Clubhouse app allows people to eavesdrop on the conversation.
Can clubhouse used to widen our business?

What are the benefits of clubhouse marketing?
Lets go deep into it
Best known benefits of clubhouse marketing
One day I was giving digital marketing training . We discussed the clubhouse app and how it can be used for marketing.
I promptly asked them.
What are the benefits of clubhouse marketing?
As a budding marketer, what are the best known facts, can you say something..
Please find some of their answers below.
☞ No need to create a content earlier
In clubhouse app everything happens in real time. No need to prepare, write, edit content in the clubhouse.
So clubhouse marketing strategy must be instantly delivered.
We don't spend much time on editing. It is one of the benefit of clubhouse
☞ No way to DM
Other social media apps allow direct messages and sometimes influencers or celebrities feel a bit awkward with flooded messages.
Clubhouse doesn't offer a direct message column, just talk out of your heart. And patiently listen to others.
It helps marketers to attract your audience instantly and take action at the moment.
So lead generation might be a bit easy for them.
☞ More web traffic & social media visit
Once you created a room for your business.
Right away, you are marketing on clubhouse .
Imagine, you have seen a brand on clubhouse,
If the room diverted your attention, what would you do next?
Just search on google and find more info.
Set up a website and establish a social media page.
Hire best seo service for better performance of your business in your search engine result page.
And moreover, connect with social media marketing services for engaging posts.
If you are a novice in digital marketing platforms, better hire a digital marketing services.
☞ More networking opportunities
Since, lockdown was announced, social distance has come into existence. No scope for networking.
Basically, people are spending time on social media platforms and engaged in digital platforms.
Clubhouse opens another door of networking business that can make use of it.
Please focus on your own niche. Don't deviate from your objective.
Digital Marketing Full Course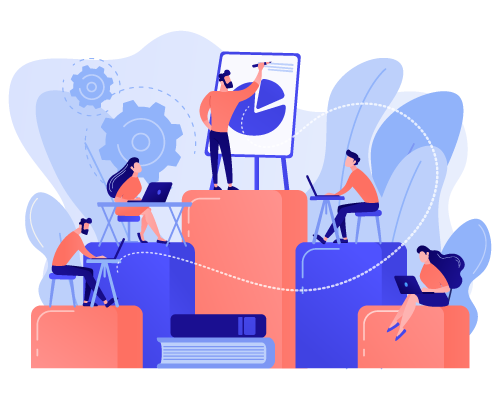 ☑ Best way to learn digital marketing
☑  Become a successful digital marketer
☑  Increase your traffic in 60 days or less
☑  Trusted by more than 30000 students
The way clubhouse and digital marketing go hand in hand
Initially when clubhouse rolled in, many celebrities flooded the new social platform, giving clubhouse a boost in its reputation building.
And then digital marketers did not have enough options to come up with ample digital marketing strategies and apply them in the clubhouse.
But, then the changes happened, clubhouse marketing team then focused on a large set of social media users and common internet users.
These changes made the clubhouse to bring up massive numbers of users and lots of engagements.
Since then marketers are keenly interested in clubhouse, as it seems to have such potentials for digital marketing within the platform.
● Brands can use the clubhouse platform to increase the trust and rapport.
● One can always take advantages of the evolving content in clubhouse
● You can either become an influencer or learn from several influencers by following and listening to rooms based on your niche.
Hence I would totally recommend this app to all digital marketers out there, many different opportunities await marketers as this is a new platform and still hasn't completed the growth process.
How to optimise clubhouse app for business?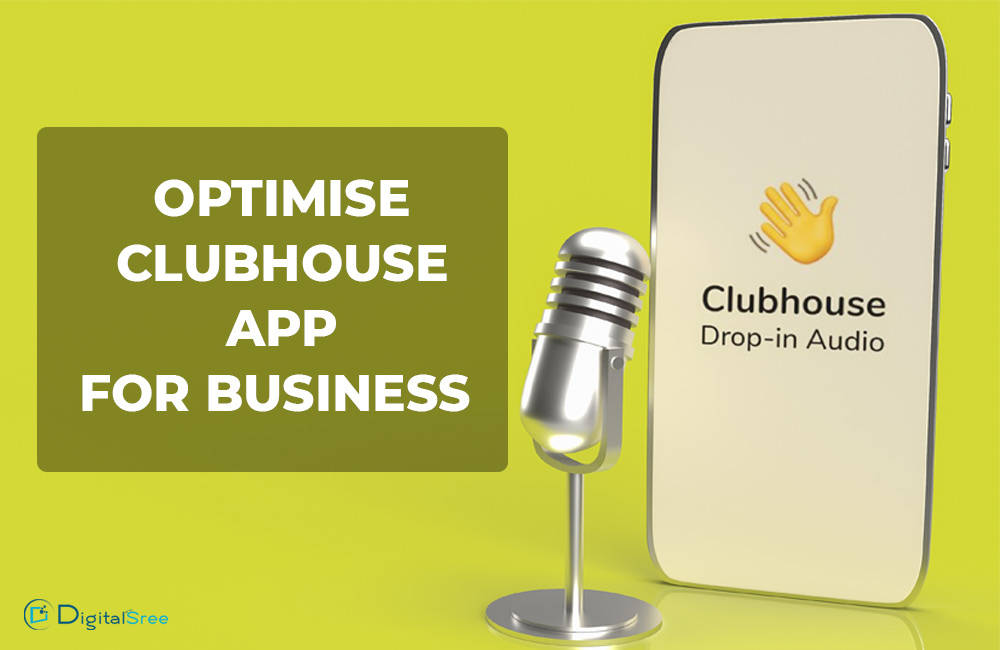 Curious how the clubhouse app works for business?
As we all know clubhouse is now a trending app with a large hybrid audience, the opportunity it provides for marketing your business is huge.
Every social media gives us an opportunity to promote our business.
Clubhouse offers us a wide opportunity to connect with others
It allows you to establish yourself, on your brand.
Apart from other social media, we can easily find out the people who are interested in your business by creating or joining the room of your industry.

Finally, clubhouse makes it easy for people to find each other and assemble.

if you are a marketer who is looking for how to do clubclouse marketing,
Here are some ways to optimize your presence in clubhouse for marketing:
1. Optimize your brand's bio in Clubhouse
The first three lines of your bio in clubhouse are shown in your profile's preview.
So try to stand out in those lines.
Let those lines tell you about you; who you are and what you do.
Besides the first three lines, make your bio as informative and engaging as possible.
Optimize your keywords to be found on clubhouse's explore page.
2. Join rooms that are industry-relevant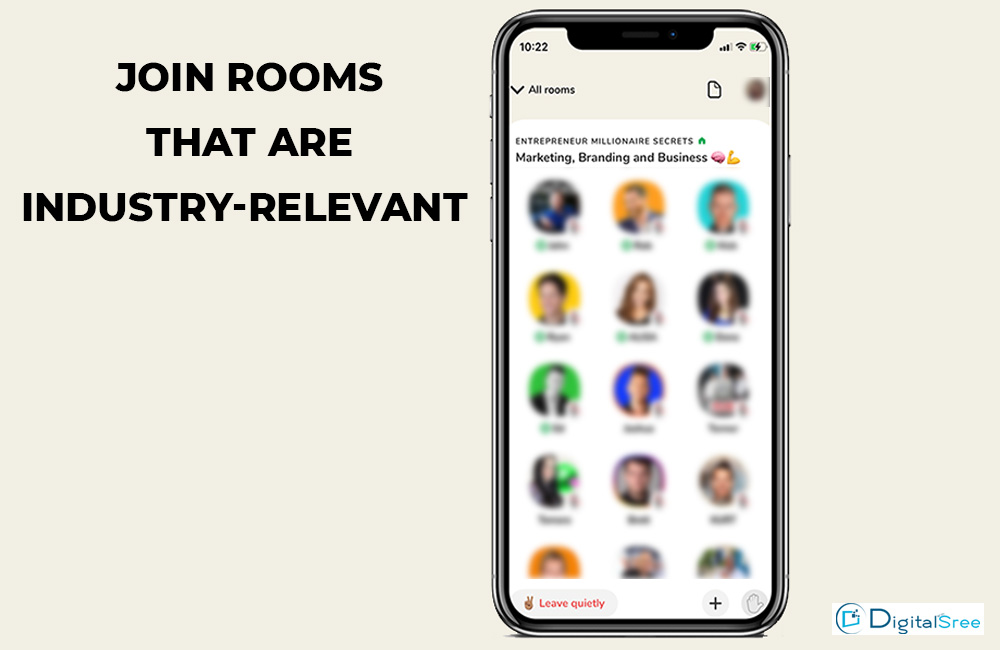 Join industry-relevant rooms for more opportunities.
Try to be active.
Use your stage and take the advantage
3. Start a room for your industry niche
Moderating a room will let you go beyond the broad room.
Creating a room in clubhouse has its own advantage.
Collaboration with industry leaders helps you to reach new audiences.

The great thing about clubhouse is you can easily co-host a room with other experts in your industry.
Partnering with relevant brands and creators will lead you to reach out to their audience that is already engaged in your niche.
That's how you gain your target clubhouse audience.

Simply providing a lot of values and telling success stories of your industry will make you attain more followers.

Now let's take a look at ;
1. How to find people and industry- relevant rooms and clubs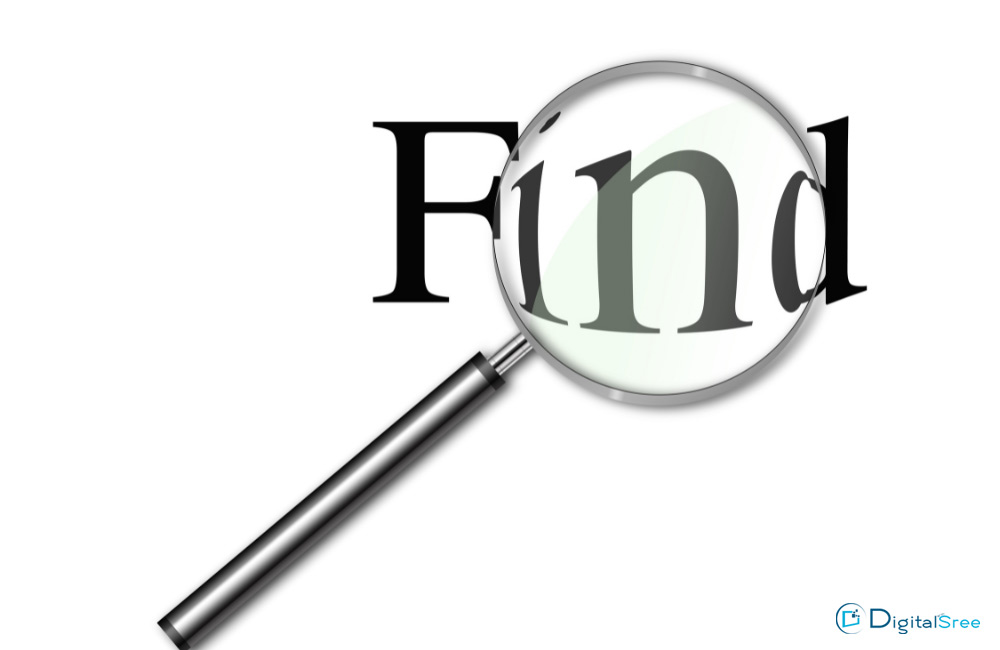 While talking about the industry-relevant clubs and people, let's check out how to find our relevant clubs and audience.
Following the people and joining the rooms and clubs that are relevant for your industry will almost show you rooms you are interested in.
So always be careful with whom you follow. Be strategic with that.
As you wander into rooms you will get to know other interesting people to follow, who are relevant to your industry.
2. How to grow your audience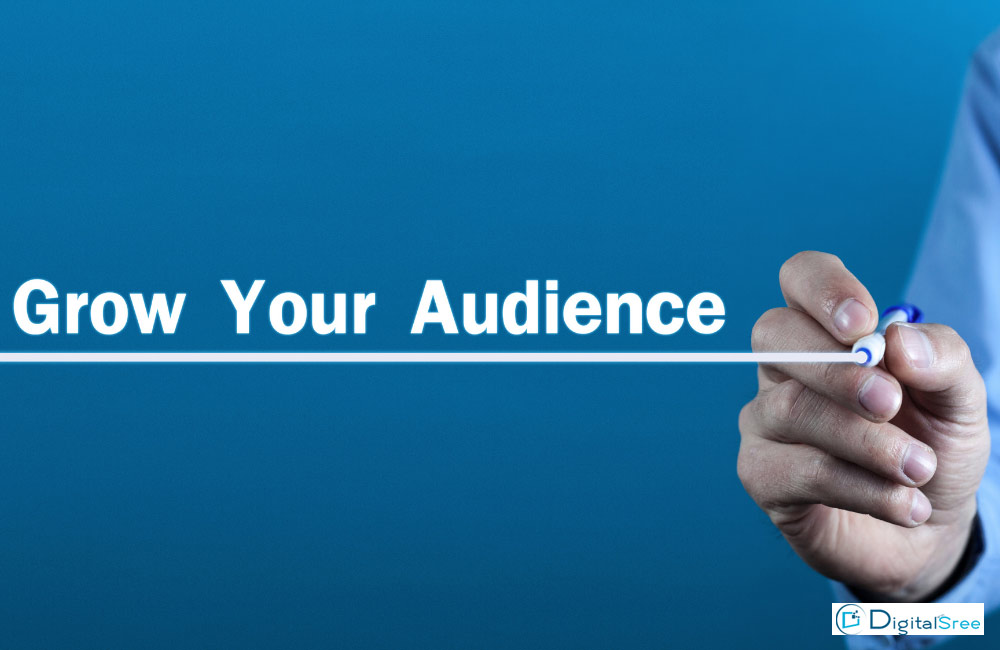 If you want a large audience you have to be very active always.
Make sure the rooms you enter are your industry-relevant that being active there and showing up consistently will let you notice by the hosts and audience and they might start to follow you.
And there is a high chance of getting the stage and thus you will get more and more followings on clubhouse app.
Remember the more you own the stage the more followings you will get.
So whenever you get to the stage focus on delivering the value.
3. Tips for hosting a room in clubhouse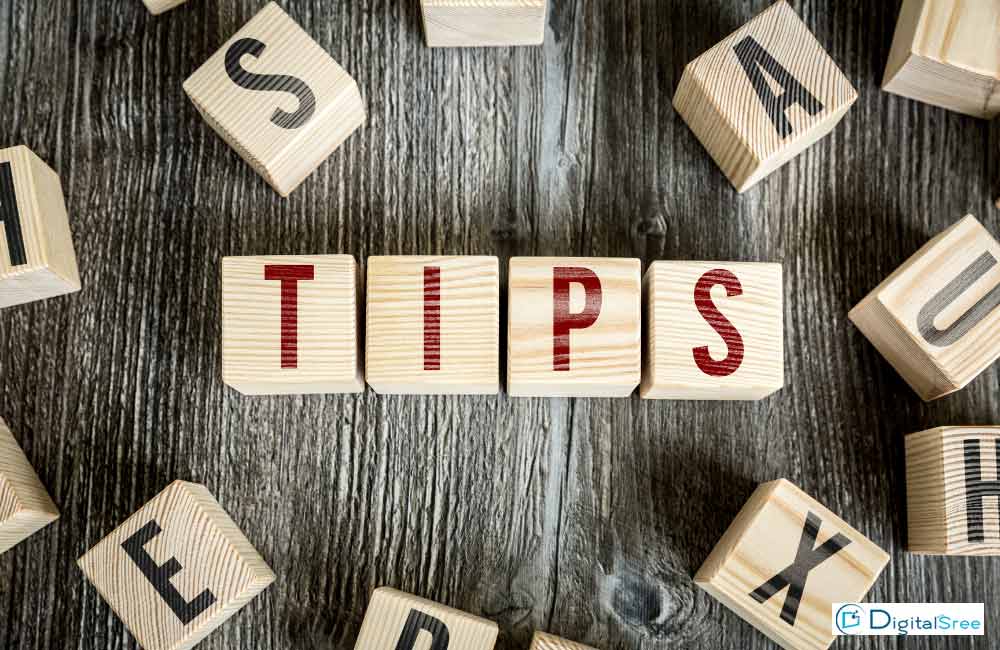 As you create a room, you become the moderator of that room.
Since you are a moderator you can choose whom to talk to. You can mute people if you do not want them to speak.
Take the advantages of the diversity of people in your clubhouse room
Letting the people talk, who have different perspectives will make the conversions more interesting and valuable.
4. Use clubs on clubhouse app
A club's public room is always open to anyone

Your followers will get a notification when you create or join a public room.
If you do not want to share your thoughts with everyone you can make a private room and have discussions with the members you allowed.

Your club can have multiple admins so that you don't have to personally create, host, or moderate everyone.
How can we do clubhouse advertising?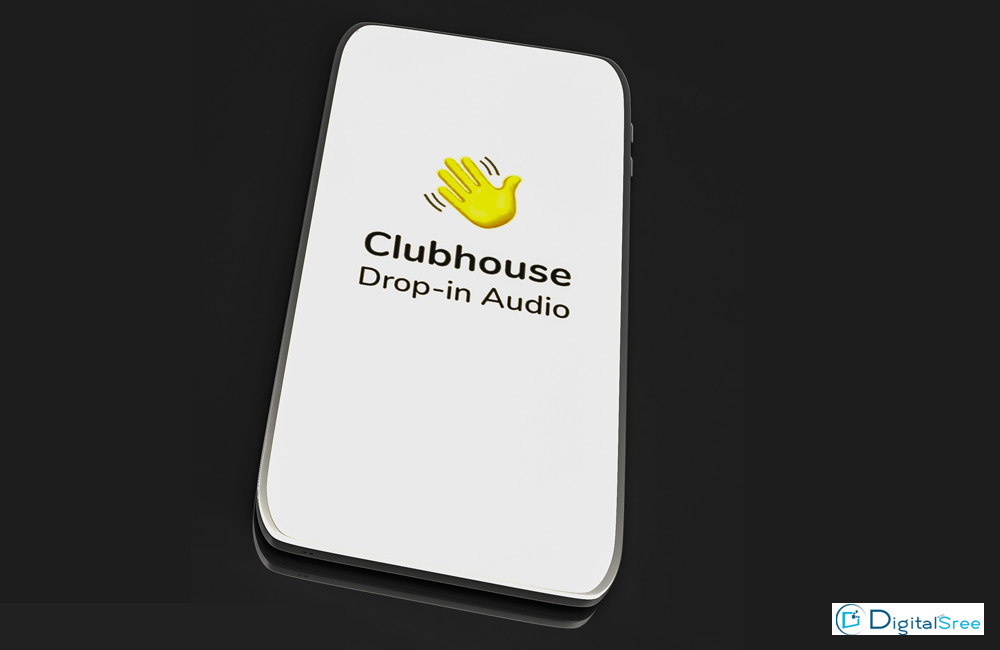 Clubhouse app advertising is different from other platforms in that it does not offer any in-app advertising functionally.
Clubhouse advertising is your own voice.
Use it well. Speak authentically.
People always love to hear real things. They are just tired of all the stuff we say in ads.
Remember people always tend to follow real people. They hate fake talks.
Talk about your brand founding story. Talk like an inspiration.
The other ways for clubhouse advertising are;
Brand events and clubs
By branding events and clubs, you can bring the effect of 'presented by' or 'sponsored by' by giving it in the title of that event.
Intermittent host sponsor reads
Make some special offers for the participants every 30 minutes along with a short sponsor read or shout out.
Paid guest spots
Everyone likes to access the spotlight at high-quality events.
Offer them to pay-to-play. This will give them the opportunity to get in front of the audience, build their own clubhouse followings.
Give more offers to brands who want to promote and persons who want to have more followings.
In conclusion,
There will be various new updates in the near future and hopefully those updates will be favouring clubhouse marketing strategy.
Hope you all have read and understood what clubhouse app is, I am confident that a future digital marketing strategy includes the clubhouse platform.
TOP INFLUENCER MARKETING AGENCY IN INDIA 2023By  SREERESH|  Date  :  25-APRIL-2023    Home > Blog > Influencer marketing agencyINTRODUCTIONIt is one of the social media strategies. It involves partnering with influential individuals or content creators to...